Will Platinum be Impacted by Electric Cars?
Jun. 18, 2018 01:00PM PST
Precious Metals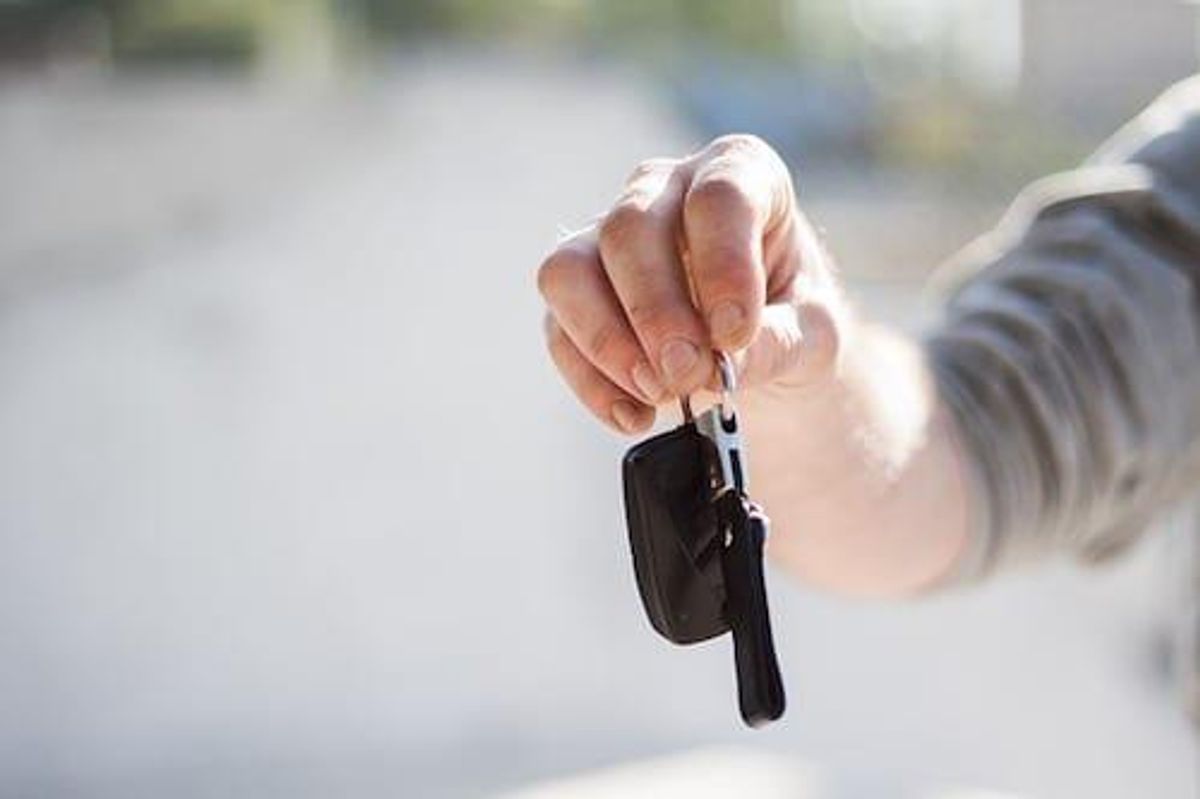 The auto industry is the largest consumer of platinum, but as electric cars become more mainstream demand from the sector will decrease.
The rise of electric cars is expected to heavily impact the platinum market in the years to come.
The auto industry is the largest consumer of platinum, accounting for roughly 40 percent of total demand for the metal. Platinum is used by carmakers in catalytic converters, which help reduce poisonous emissions from vehicles.
The problem for platinum is that it isn't required in the production of electric cars. As the market share and popularity of electric cars rise, platinum demand is expected to struggle and prices could fall.
The impact of electric cars
Investec (LSE:INVR) analyst Marc Elliot told Bloomberg in 2016 that he anticipates a decade-long transition to electric cars, with hybrid cars, which could use platinum, seeing some use during that time. "It's a long-term risk to platinum; electric battery vehicles don't need any platinum at all," he said.
Tesla (NASDAQ:TSLA) has been credited for beginning the shift toward electric vehicles, but over the last year or so companies like Nissan (TSE:7201) and General Motors (NYSE:GM) have announced major plans for electric cars. Many countries have also joined the movement by expressing plans to outright ban vehicles based off of fossil fuels.
It's this move toward increased market share for electric cars that may put downward pressure on platinum demand and prices. Gas-based vehicles make up roughly 80 percent of the market currently, but that amount is expected to drop to 40 percent by 2040. Meanwhile, the market share for diesel vehicles is seen dropping from 20 percent to 5 percent in the same period.
Chris Griffith, chief executive at Anglo American Platinum (JSE:AMS), has suggested that a car industry dominated by batteries will reduce platinum demand to only 2.5 million ounces in 2050 — that would be down from 3.4 million ounces in 2015. However, he has also said that if fuel cell cars gain traction in Europe, platinum demand could hit 6.6 million ounces that year.
But the uptake of fuel cell cars is not certain. In fact, speaking in 2017 at an industry event, Bodo Albrecht, chair of the International Precious Metals Institute, said the use of platinum-heavy fuel cell technology in the electric car market is "growing much too slowly to offset falling autocatalyst demand."
Driving his point home even further, Albrecht added, "[r]ather than looking at the opportunity of hydrogen electric technology, what we should be concerned about is the replacement of platinum group metals by battery electric technologies. The impact on the precious metals industry will be massive."
Today's supply and demand fundamentals
The demand landscape for platinum looks set to change drastically in the coming years, but today the market is relatively balanced.
The World Platinum Investment Council (WPIC) said in its latest quarterly report that it is calling for a small increase in platinum demand and reduced supply in 2018.
Lower supply predictions seem to be in line with the ongoing trend. Platinum supply has been on the decline for the last few years in response to lower platinum prices — while the metal is down only slightly since the beginning of the year, it has fallen precipitously in the last five years.
In fact, production from the world's largest platinum-producing country, South Africa, dropped by 13 percent from 2011 to 2016, with only a small recovery in 2017. According to the WPIC, South African production fell back down to 2016 levels in Q1 2018.
With higher demand and lower supply expected in the near term, the WPIC predicts that platinum prices will be buoyed, particularly from jewelry and industrial demand. CEO Paul Wilson was quoted as saying, "[t]he opportunity for the global platinum market to grow remains undiminished. I have been personally encouraged by recent activities in China, where a number of new WPIC product partnerships, clearly focussed on retail investors, are in the pipeline."
Despite what the WPIC says for this quarter, generally speaking the mid- and long-term outlooks for platinum are not optimistic for demand and prices. However, the future of new technology is notoriously difficult to predict, and electric cars still have a long way to go before large-scale adoption can be achieved. While platinum investors should be aware of where the market could be headed, they should also know that the future is not set in stone.
How do you think platinum will weather electric cars? Will the industry be able to recover demand from other sectors? Tell us your thoughts in the comments.
Don't forget to follow us @INN_Resource for real-time news updates.
This is an updated version of an article originally published by the Investing News Network in 2016.
Securities Disclosure: I, Amanda Kay, hold no direct investment interest in any company mentioned in this article.
Investing News Network websites or approved third-party tools use cookies. Please refer to the cookie policy for collected data, privacy and GDPR compliance. By continuing to browse the site, you agree to our use of cookies.