Jack Lifton on NovX21′s Platinum-group Metals Recycling Technology
Last week, Jack Lifton was on the road with NovX21. Resource Investing News was able to catch up with him to get more insight into the company and PGMs recycling. NovX21 has a unique process for recycling PGMs from catalytic converters, and according to Lifton, it marks an important development for the space.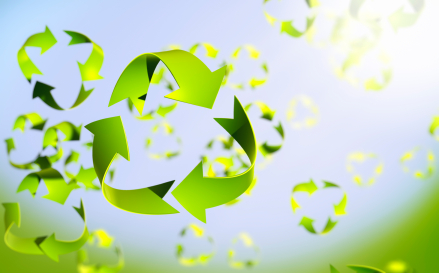 When looking for insight into the technology and precious metals spaces, one need look no further than Jack Lifton. A well-known industry expert, Lifton has been involved in the metals industry for over 50 years and advises both institutional investors and members of the OEM high-tech industry.
Last week, Lifton was on the road with precious metals recycling company NovX21 (TSXV:NOV), and Resource Investing News was able to catch up with him to get more insight into NovX21 and platinum-group metals (PGM) recycling. The company has a unique process for recycling PGMs from catalytic converters, and according to Lifton, the technology marks an important development for the space.
"It's the first one that is practical and economic," he said, adding that industry players have been attempting to improve the traditional recovery process for PGMs for years. "I tried to do this 39 years ago and I couldn't do it," he added.
Explaining how the traditional recovery process works, Lifton stated that scrap material such as catalytic converters is put into boiling metal — like copper, nickel or lead — in order to dissolve the precious metals and separate them from other components of the converters that are not soluble, such as ceramics.
Once the metals have dissolved — for example, in copper a copper plate is poured — PGMs are extracted, separated and purified. However, that process can take months. Lifton noted that NovX21 has a much simpler alternative with its dry chlorination process, which doesn't require melting metals at high temperatures. That makes it much more cost effective, safe and energy efficient.
"You can put your hand against the reactor. It's not that hot," he said. "The amount of energy saved is huge … compared to smelter operations."
Furthermore, while chlorine gas might be a concern for some with the NovX21 process, Lifton isn't worried based on his personal experience viewing the reactors. "The first time I walked into the NovX21 plant, I was shocked because I couldn't smell any chlorine," he said. "The human nose can detect one part per million chlorine. I smelled nothing, and I thought, 'wow this is a very well-engineered process.'"
While he admitted that companies that have made big investments in smelting operations aren't likely to make the switch, he suggested that anyone going into the recovery process today "would be foolish not to take advantage of the NovX21 process."
"This is so much cheaper and so much cleaner. There is no competition," he said. "I don't think anyone will be building new smelters for the recovery of PGMs from scrap. This is the future."
Certainly, that's an important consideration given the key role of PGMs recycling for supply of the precious metals going forward. Lifton agreed that stricter auto recycling rules in Europe will certainly increase feedstock for the NovX21 process, but stressed it is more important to consider the potential lack of PGMs going forward, especially when looking at rising demand for electric and/or hydrogen fuel cell vehicles.
"An electric vehicle that uses a fuel cell uses one ounce of platinum per vehicle," he stated. "The problem there is there isn't enough platinum in the world." Lifton stated that the industry is predicting that up to 10 percent of cars will be electric by 2030, meaning that roughly 13 million cars will be electric, while 120 million will use internal combustion engines. On top of that, those 120 million cars will still need catalytic converters.
Of course, with increasing concerns over the environment, it isn't likely that the need for catalytic converters for vehicles is going anywhere. Catalytic converters made from platinum and palladium reduce the pollution in exhaust from automobiles.
"This is a huge problem," he said, adding, "the platinum industry is not prepared for this new demand."
That outlook might seem at odds with how the platinum price has been performing, but for Lifton, that's a "financial situation, not a realistic one" as the need to recycle PGMs is clear.
Most PGMs recycling currently takes place in South Africa, Japan and Europe, according to Lifton, but he believes that North America and other regions will soon need to put more emphasis on their own recycling industries as well. And, as mentioned above, he doesn't think that traditional smelters are the answer.
"It takes 10 years to get a permit for a smelter [in the US] because they pollute and use a lot of energy," he explained. "The way to do this in America is with the NovX21 process. You watch as the industrial world becomes aware of this, that they need PGMs. The interest in this will just skyrocket."
No doubt, those that take Lifton's words to heart will be keeping a close eye on NovX21. The company plans to build 10 chlorinators this year, and subsequently plans to entertain joint ventures with partners in other regions such as Europe, according to Nicole Blanchard, NovX21′s communications strategist and investor relations specialist. Currently, NovX21 is raising funds for the construction of its first precious metals commercial plant in Thetford Mines, Quebec.
"Compared to the old way, it's safe. Compared to the old way, it's cheap. Compared to the old way, it's clean," Lifton said. "You can't beat that."
Securities Disclosure: I, Teresa Matich, hold no direct investment interest in any company mentioned in this article.
Editorial Disclosure: The Investing News Network does not guarantee the accuracy or thoroughness of the information reported in the interviews it conducts. The opinions expressed in these interviews do not reflect the opinions of the Investing News Network and do not constitute investment advice. All readers are encouraged to perform their own due diligence.
NovX21 is a client of the Investing News Network. This article is not paid-for content.
Related reading:
NovX21: One Step Closer to Commercial-scale Precious Metals Recovery
NovX21: Efficient, Low-cost Recovery of PGMs from Recycled Material