Is Palladium Driving Toward Success in 2011?
Analysts are optimistic that bullish trends will continue to lend a shine to precious metals in 2011, namely platinum and palladium.
By Vivien Diniz – Exclusive to Palladium Investing News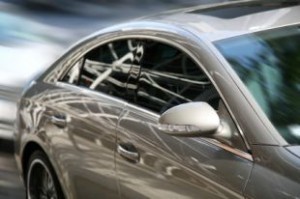 Displaying impressive gains in 2010, the price of palladium rang in the New Year with a December 31st victory dance of $800 an ounce.
Clearly, palladium has been making waves in the precious metals pool. The white metal made a splash this morning with a rally that brought prices to a 10-year high of $825.10 on the New York Mercantile Exchange. The metal has been gaining in price over the last few days, currently trading at $816 per ounce.
Analysts are optimistic that bullish trends will continue to lend a shine to precious metals in 2011, namely platinum and palladium. Taking advantage of the demand for palladium, physical bullion provider GoldMoney announced yesterday that it will now be offering palladium to its customers. Investors are of the opinion that the rising prices of platinum and palladium could also prove to be a potential influence on gold and silver as investors continue to seek out the precious metals as an avenue for investment.
As an industrial metal, palladium is used as a pollution reducing component in catalytic converters. A strong global demand driven by the recovering automotive industry is expected to boost the price of palladium in 2011. "Car sales expansion will boost palladium as the industry is the biggest consumer of the metal" said Bruce Ikemizu, head of commodity trading in Japan at Standard Bank Plc. However, the threat of unstable supplies may be seen in the near future.
Norsilsk Nickel, Russia's largest mining company has stated that inventories of palladium may be under threat of depletion. Russian stockpiles of palladium account for approximately one-third of global supply. In a January 7 article on Bloomberg, LGT Capital Management analyst Bayram Dincer stated that "Supply-constraint issues from major producing companies combined with ongoing speculation about the low Russian State stock levels could induce an overreaction" in driving palladium prices.
Stillwater Mining Co. (NYSE:SWC), a platinum and palladium miner in the United States, had their contract canceled in 2009 when under threat of bankruptcy automotive guru General Motors Co was forced to seek out cheaper precious metals suppliers overseas. In December, trailing the revival of the auto industry, GM renewed its contract with the Montana mining company. Commencing in January, Stillwater will provide GM with the palladium required to build its catalytic converters for the coming three years.
New Materials
Researchers with the U.S. Department of Energy's Lawrence Berkeley National Laboratory in collaboration with the California Institute of Technology have developed a new type of damage-resistant metallic glass that has demonstrated a strength and toughness beyond that of any known material. The new metallic glass, called DH3, is infused with a innovative microalloy that consists of palladium with phosphorus, silicon and germanium and is said to be as tough as steel. The glass greatly benefits from palladium's "high 'bulk-to-shear' stiffness ratio that counteracts with the intrinsic brittleness of glassy materials." The metal enables the glass to bend rather than shatter when subjected to pressure. Could this open the door for new technological uses for palladium?