Where Does Gold Go from Here? — Denver Gold Forum, Day 2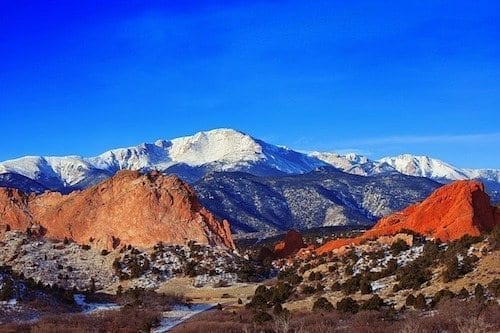 The second day of the conference brought more talk about Barrick and Randgold's deal, but discussions also centered on where the gold price could be headed next.
Day two of the Denver Gold Forum brought a new set of presenters, but talk remained focused on this week's deal between Barrick Gold (TSX:ABX,NYSE:ABX) and Randgold Resources (LSE:RRL).
The much-discussed US$18.3-billion transaction will see Barrick acquire Randgold, creating the world's largest gold company by value as well as output.
It's been suggested that the move shows the two major miners are confident in the gold price — as Goldcorp (TSX:G,NYSE:GG) CEO David Garofalo commented in a Tuesday (September 25) presentation at the show, "you're not doing that if you think gold is going to go down to $900 an ounce."
But does that mean a gold price rise is coming soon? Overall market watchers attending the show seem to agree that while an increase is coming it won't necessarily be in the near term.
"I don't expect the gold price to rise sharply soon, but I do expect it to start rising within the next six months or so," said Jeffrey Christian, managing partner at CPM Group. "And I do envision radically higher gold prices at some point over the next eight years."
Jeffrey Christian of @CPMGroupLLC takes the stage for a Q&A session at the #DenverGoldForum, shares key issues and distractions in the #gold space. pic.twitter.com/73UiIbsQJW

— Resource Investing (@INN_Resource) September 25, 2018
Similarly, Charles Cooper, head of mine economics at Metals Focus, commented, "there's a lot of headwinds at the moment … perhaps over the next few months or so we do see that there is potential for gold prices to come off where they are at the moment, around about $1,200 an ounce, and rise a little bit higher over Q4 going into the early part of next year."
Scroll on for more highlights from the second day of the Denver Gold Forum, or click here to read about day one. Our coverage of the three-day conference will continue on Wednesday (September 26).
Denver Gold Forum, day 2: Notes from the floor
Both Barrick and Randgold were scheduled to present on Tuesday, but their talks were canceled after news of the acquisition hit. Instead, attendees received commentary on the deal from a number of other noteworthy leaders in the gold space.
Speaking to a packed room, Goldcorp's Garofalo said he sees the tie up as a potential solution to "the downward trajectory in reserves we've seen in the sector."
Lack of exploration investment among major miners is a common complaint at the moment, and Garofalo suggested that it could be remedied if Barrick's purchase of Randgold goes through. "Putting together companies of this scale, creating that critical mass [could] start to attract generalist investors back and attract fresh capital in the space," he said.
Newmont Mining (TSX:NEM,NYSE:NEM) CEO Gary Goldberg also took the stage on Tuesday. He spoke about the positive changes his company has made over the past few years, and emphasized that it has found a strategy that works.
.@Newmont's Gary Goldberg explains portfolio transformation over past 6 years – says this year production will be at the same level as 2012 with about half the number of people #gold #DenverGoldForum

— Resource Investing (@INN_Resource) September 25, 2018
Since Barrick and Randgold's announcement earlier this week, questions have circulated about whether a union between Newmont and Barrick could be next. But Goldberg seemed to lay that idea to rest.
When asked in an interview with Bloomberg about previous attempts at a deal with Barrick, he said he saw "no value proposition." Goldberg added, "[w]e have looked in the past and haven't seen anything, and I don't see anything changing."
Agnico Eagle's (TSX:AEM,NYSE:AEM) Sean Boyd also shed light on potential acquisitions moving forward, saying in his presentation that the company wants to continue focusing on approaches that work.
"What we've been doing is trying to build a company that is self-funding and can generate free cashflow as we continue to grow," he said. "Over the next 10 years our focus is on running a business that drives the share price by sticking to a strategy that works — there's no need to change the strategy."
In response to a question about Barrick and Randgold, Boyd noted that Agnico has acquired production only twice in its decades-long history. "We don't often buy production. In those instances they were assets that we knew well," he said.
Denver Gold Forum, day 2: Other headlines
Tuesday was a quieter day than Monday, but a number of companies attending the Denver Gold Forum did share news on the second day of the conference. Here's a quick rundown of a few other headlines from day one of the show.
Monarques Gold (TSXV:MQR) presented the initial parameters for a feasibility study set to be carried out on its Wasamac property. The study will be completed in December.
Pure Gold Mining (TSXV:PGM) released an update on ongoing underground test mining, saying that an average grade of 9.2 g/t gold has been returned from 1,084 muck samples.
Sibanye-Stillwater (NYSE:SBGL) said that "significant milestones" have been reached in its deal on the Altar project with Regulus Resources (TSXV:REG).
Check back as we continue to share updates from the Denver Gold Forum. And don't forget to follow us @INN_Resource for real-time updates.
Securities Disclosure: I, Charlotte McLeod, hold no direct investment interest in any company mentioned in this article.