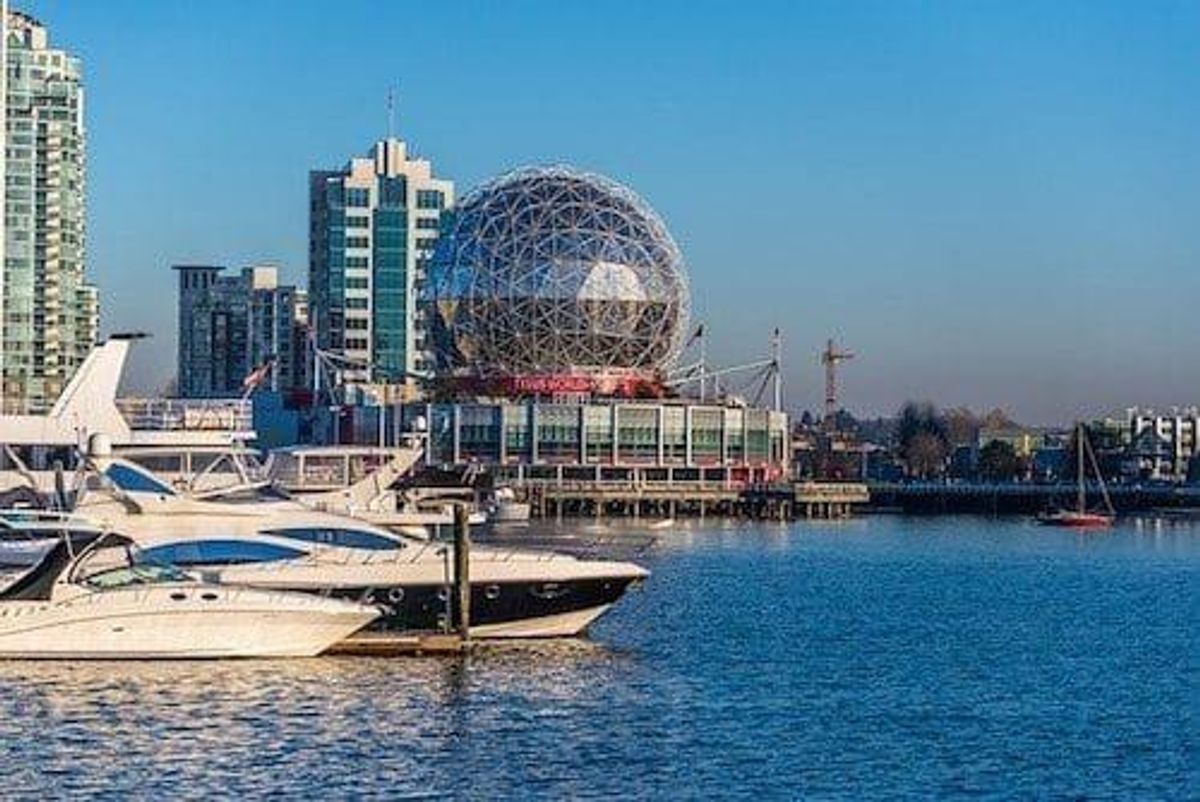 We run through key highlights from the second day of this year's Vancouver Resource Investment Conference in this pictorial overview.
It's a wrap for this year's Vancouver Resource Investment Conference (VRIC).
Held this past Sunday (January 20) and Monday (January 21), the event was well attended, with many presentations standing room only.
If you weren't able to make it to the two-day show, don't worry. The Investing News Network team was on the floor covering talks and panels, speaking with analysts and of course tweeting throughout the day. Click here to see our overview of the first day of the show, and scroll on to see our recap of day two.
Day two began with a focus on uranium, first with a talk from Marin Katusa of Katusa Research on "the next 10x bull market," and then with a panel featuring execs from Ur-Energy (TSX:URE,NYSEAMERICAN:URG), Denison Mines (TSX:DML,NYSEAMERICAN:DNN), Fission Uranium (TSX:FCU) and Uranium Energy (NYSEAMERICAN:UEC).
Moderated by Katusa, the discussion covered a variety of topics, with prices and Section 232 developments featuring heavily.
Watching this morning's #uranium panel chaired by Marin Katusa of @KatusaResearch – Jeff Klenda of Ur-Energy says Section 232 will impact all uranium players in some way (not just those in the US) #VRIC19

— Resource Investing (@INN_Resource) January 21, 2019
Katusa asks whether the panelists see $80, $90 or $100 #uranium – David Cates of @DenisonMinesCo and Klenda say no; @FissionUranium's Dev Randhawa says yes and Adnani says US uranium will be higher #VRIC19

— Resource Investing (@INN_Resource) January 21, 2019
Precious metals producers took the stage afterwards in a panel led by Peter Spina of GoldSeek.com. Last week's deal between Newmont Mining (NYSE:NEM) and Goldcorp (TSX:G,NYSE:GG) was a hot topic, with participants expressing varying opinions on the tie up.
Peter Spina of @GoldSeekcom leading the precious metals producers panel now at #VRIC19 – Phil Baker of Hecla Mining says it's too soon to tell whether the recent mega-mergers are good. Will depend on how they are executed.

— Resource Investing (@INN_Resource) January 21, 2019
Baker adds that if they are successful they will be beneficial; if not we will see a cycle of impairments and write offs again #VRIC19

— Resource Investing (@INN_Resource) January 21, 2019
Keith Neumeyer of First Majestic Silver (TSX:FR,NYSE:AG) commented that the recent M&A activity among majors is "just the tip of the iceberg," but said it will not immediately trickle down to juniors.
Speaking about silver, Neumeyer said that the metal is rarer than people think, although he doesn't believe in peak silver. In a separate conversation with Spina later in the day, he spoke further about silver supply and demand dynamics.
There's a silver deficit and it doesn't seem that's going to be turning around any time soon, says Keith Neumeyer of @FMSilverCorp at #VRIC19

— Resource Investing (@INN_Resource) January 21, 2019
Mercenary Geologist Mickey Fulp was unmissable as he led a walking tour midway through the morning.
.@mercenarygeo hosts a walking tour at #VRIC19#gold#miningpic.twitter.com/g2ziebp4On

— Resource Investing (@INN_Resource) January 21, 2019
The morning also included presentations from Chris Blasi of Neptune Global and Thom Calandra of the Calandra Report. Blasi covered Neptune Global's PMC ounce, while Calandra led a discussion on Canada's Abitibi region.
Chris Blasi of @NeptuneGlobal speaking now at #VRIC19 – explains that precious metals don't move in lockstep, so it's important to diversify.

— Resource Investing (@INN_Resource) January 21, 2019
Thanks to @thomcalandra@ChaliceGold@MapleGoldMines and @Cambridge for the #Abitibi panel today! #VRIC19#goldpic.twitter.com/62qfMsErHi

— Radisson Mining RDS (@RDSMining) January 22, 2019
Brent Cook of Exploration Insights was also on stage on day two to discuss exploration due diligence, with tips on how to interpret data and understand when (and when not) to give up on a project.
Discoveries are not keeping up with production and the timeline from discovery to mine is increasing, it's now 10 to 20 years, says @BrentCo77759016 at #VRIC19

— Resource Investing (@INN_Resource) January 21, 2019
As usual, the Yukon had a major presence at VRIC, and a core shack was set up at the Yukon Pavilion Monday afternoon for hands-on investors to explore.
YUKON PAVILION NOW! The core shack is hopping, with core from Atac, Golden Predator 3 Aces site, Babylon Gold, Rockhaven, and White Gold and Fireweed Zinc! Come on in!@Cambridge #investyukon#VRIC19@ATAC_Resources@WhiteGoldCorp@BanyanGold@FireweedZincpic.twitter.com/xNxVgr3Swp

— Archbould Photo (@ArchbouldPhoto) January 21, 2019
While metals companies dominated the event, Eira Thomas of Lucara Diamond (TSX:LUC) caused a stir at her fireside chat with Katusa, displaying a replica of a diamond that sold for over US$50 million.
Speaking at #VRIC19 , "Queen of #diamonds" and CEO of @LucaraDiamond Eira Thomas holds up a replica of a diamond that fetched more than US$50 million pic.twitter.com/9yTGzl8LGS

— Resource Investing (@INN_Resource) January 22, 2019
The second half of Monday brought more panels on topics including lithium and vanadium; ever-popular uranium also made another appearance.
Last #uranium panel of #VRIC19, moderated by Mike Alkin @FootnotesFirst and with $PTU's Chris Frostad, $SYH's @JordanPTrimble and ISO's Craig Parry pic.twitter.com/DPi1OU7XJZ

— Purepoint Uranium (@PurepointU3O8) January 21, 2019
Toward the end of day two, Peter Schiff of Euro Pacific Capital shared his thoughts on interest rates and the US Federal Reserve, explaining that even though markets seem to have bounced back we are still headed toward an "inevitable recession." In his opinion, the Fed will have to come to the rescue (via quantitative easing) at some point in 2019.
.@PeterSchiff speaking now at #VRIC19 about the #Fed and interest rates. Says few people now expect hikes in 2019 – that's the opposite of what was thought just a few weeks from the end of 2018.

— Resource Investing (@INN_Resource) January 22, 2019
Schiff adds that he's thought all along that the #Fed wouldn't be able to finish hiking rates – raising rates was the first step in a process that couldn't be completed #VRIC19

— Resource Investing (@INN_Resource) January 22, 2019
The day closed out with a panel featuring newsletter writers Spina and Cook, as well as Nick Hodge of the Outsider Club and David Morgan of the Morgan Report. While in general they expressed that sentiment in the resource space isn't overly positive right now, Hodge suggested that this means there is still time to choose winning stocks.
All four newsletter writers shared a stock pick with the audience before heading out.
Panelists now sharing stock picks: Revival Gold (Hodge), Gold Resource (Spina), Mirasol Resources (Cook) and Hecla Mining (Morgan) #VRIC19

— Resource Investing (@INN_Resource) January 22, 2019
Stay tuned as we begin to post video interviews and other coverage from VRIC.
Don't forget to follow us @INN_Resource for real-time updates!
Securities Disclosure: I, Charlotte McLeod, hold no direct investment interest in any company mentioned in this article.
Investing News Network websites or approved third-party tools use cookies. Please refer to the  cookie policy for collected data, privacy and GDPR compliance. By continuing to browse the site, you agree to our use of cookies.