Red Eagle Mining and Batero Gold Square Off for CB Gold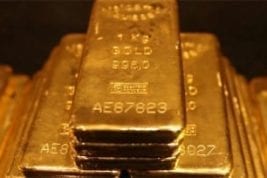 The battle continues for CB Gold as fellow Colombia-focused gold miners Red Eagle Mining and Batero Gold push ahead with competing takeover offers.
The battle continues for CB Gold (TSXV:CBJ) as fellow Colombia-focused gold miners Red Eagle Mining (TSXV:RD) and Batero Gold (TSXV:BAT) push ahead with competing takeover offers.
CB Gold has recommended that shareholders tender Batero's friendly takeover offer, but Red Eagle maintains that its competing, hostile offer is superior.
Red Eagle extended its offer deadline from earlier this month, and put out a press release on Monday reminding shareholders that its offer expires on August 31. So far, 40 percent of CB Gold shareholders (and 50 percent of disinterested CB Gold shareholders) have already tendered their shares to the offer.
Still, CB Gold has previously rejected the takeover offer from Red Eagle, and the situation is a bit complicated, to say the least.
By the numbers
Red Eagle has said its offer (0.162 Red Eagle Mining shares for each CB Gold share) represents a premium of 46 percent to CB Gold's 20-day, volume-weighted average price. It's also said that both offers imply a consideration of $0.05 per CB Gold share. Meanwhile, according to Batero, its offer — which would see each CB Gold share be exchanged for 0.3056 of a Batero share plus $0.0275 in cash — represents a premium of 44 percent to CB's share price and a 9-percent premium over the implied value of Red Eagle's offer.
Both companies are interested in CB Gold's early stage Vetas project in Colombia, which holds 123,000 ounces of gold and 121,000 ounces of silver in indicated resources and 289,000 ounces of gold and 969,000 ounces of silver in inferred resources, as per an April 2014 resource estimate. CB Gold has an interest in 11 mining titles for the property.
Batero is advancing its Batero-Quinchia project in Colombia, for which it completed a preliminary economic assessment (PEA) in 2013.
Red Eagle's Santa Rosa gold project is at a more advanced stage, with its San Ramon mine being fully permitted, financed and in construction. The mine is slated to be the first gold mine in Colombia to operate under modern environmental permitting legislation.

Not enough value?
Both sides have offered a number of criticisms of each other's offers. CB Gold and Batero have argued that Red Eagle's offer would be "highly conditional for the benefit of Red Eagle," stating that while Batero will focus on advancing the Vetas project, Red Eagle provides "no clear development plans" for the project. The companies have also stated that Batero's inclusion of a cash component with its offer would provide increased certainty in the value of the transaction.
"We are delighted with the Batero Offer which is clearly superior to the opportunistic and hostile offer from Red Eagle," said CB Gold President and CEO Fabio Capponi in a recent press release. "The Batero Offer provides CB Gold's shareholders with a better premium, significant cash value, and superior development prospects of the Vetas Gold Project as Batero is backed by a world-class low-cost gold producer."

Roger Moss, president and CEO of Batero Gold, added, "Batero Gold has recently focused on preserving its treasury and reviewing acquisition opportunities. As such we are excited to achieve this milestone and formally commence our bid for CB Gold and the Vetas project." Batero had $12,036,106 in cash and equivalents as of May 31 2015.

Disclosure concerns
However, Red Eagle has said that there's more to the picture. "This is the third attempt of CB of placing the Vetas project in the hands of Michelle Navarro Grau," said Patrick Balit, director of corporate development for Red Eagle Mining. "Michelle Navarro Grau is the largest shareholder in CB Gold and has a control position in Batero, so Batero is obviously not acting at arm's length in this process."
Balit stated that the situation dates back to late May, when CB attempted to sell its assets (through the sale of its subsidiary, Leyhat) to OML Trading, a company controlled by Michelle Navarro Grau, for $2 million and a 3-percent NSR.
Red Eagle has levied a number of regulatory complaints against CB Gold, involving failure to properly disclose the relationship between the Navarro-Grau Group (owned by Michelle Navarro Grau), Batero and "other related entities who are joint actors under applicable securities laws." The company has also said that Batero failed to make early warning disclosures, to file a director's circular and to provide a formal valuation of CB Gold.
Red Eagle has not heard whether any action will be taken by the BC Securities Commission or the TSX Venture Exchange regarding its complaints.
Beyond that, Red Eagle believes that Batero's flagship project "has permitting challenges and is not feasible at current gold prices." Balit noted that based on Batero's 2013 PEA (page 22-7), at $1,120 gold, Batero-Quinchia has a -$14.7 million after-tax NPV and a 0-percent IRR. "Based on their own studies, the project is uneconomic at current gold prices," he said.
A representative of Batero was not able to comment before publication, while CB Gold declined to provide further comment.
Overall, Balit argued that Red Eagle is better positioned to create value for CB shareholders and to bring the Vetas project forward. "We are the first company in over three decades to obtain an environmental license in Colombia. We are going to be a producing gold mine next year," he said. "CB shareholders have the opportunity to swap Red Eagle shares and participate in the development of San Ramon, and once we put our project into cashflow, our plan is to aggressively explore and develop the Vetas project."
To be sure, the situation is a complicated one, and investors will be standing by for more updates.
Update: On Tuesday morning, Batero Gold published a new press release reaffirming its offer. Among other things, the release states, "Red Eagle is a frustrated bidder whose hostile take-over for CBJ Shares is failing." It also "reaffirms that its public record is clear" and that the BSCS has not yet required a response from Batero regarding Red Eagle's regulatory complaints in relation to Batero's takeover offer for CB Gold.

Securities Disclosure: I, Teresa Matich, hold no direct investment interest in any company mentioned in this article.