Perseus Mining Weathering the Storm in Ghana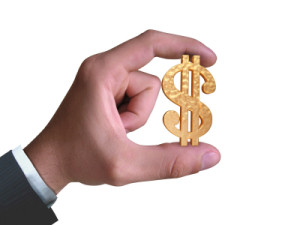 If you missed Perseus Mining's (TSX:PRU,ASX:PRU) quarterly activities report conference call, you're probably not alone. Held at 7 p.m. EST yesterday — 7 a.m. in Subiaco, Australia, where the company is based — many market participants were likely home for the day when it happened. Gold Investing News, however, was able to tune in and take some notes. 
On the call was Jeff Quartermaine, managing director and CEO of gold-focused Perseus. He began by reminding listeners that the company's "primary reason for being is to generate financial returns for [its] shareholders through both capital gains, and, when [it] is able to do so, through cash returns."
One key way Perseus is attempting to do that is through risk diversification. Explaining, Quartermaine said, "we consider it absolutely imperative that as soon as practical we diversify our income sources. In other words, as soon as practical we need to have two or more operating mines in our portfolio generating positive cash flows." That goal has informed the company's actions this past quarter, said Quartermaine, and is thus worth keeping in mind when looking at its Q2 activities report.
Processing challenges
Launching into Perseus' Q2 performance, Quartermaine quickly revealed that the company has had some difficulties these past few months. That said, he was able to cast a positive light on many of them.
For instance, he said that while gold production from the company's Edikan mine came in at 42,543 ounces, which "to some … might fall a little bit short of expectations," it's important to note that it was "achieved notwithstanding a couple of significant external events." Those events include a fire at Perseus' processing plant, the June failure of the substation of GridCo, an electrical transmission company, and unreliable power supply throughout the quarter — fortunately, since mid-July Perseus has had full power.
Other Q2 bright spots include a plant run time (minus unscheduled downtime) of about 91 percent, and a "steadily improving" mill feed head grade. Gold recovery also improved, largely due to "significantly better performance out of [the] gravity circuit."
"While the abnormal events knocked us off course to some degree, the underlying improvements continued," Quartermaine noted. "In the absence of any more unforeseen events, I think that things will definitely be looking up for production."
Cost concerns
Quartermaine's positivity flagged a little during his discussion of cost issues this past quarter. He said, "if you're producing less gold, you're processing less tonnes of ore," meaning that unit costs — comprised of G&A, processing and mining costs — "are going to suffer."
While Perseus' Q2 G&A costs were "fairly nominal," its processing costs went up from $990 per tonne to $1,180, partially due to the reduction in tonnes being processed and the processing plant fire; they should come down in the future.
Mining costs were the real problem, according to Quartermaine, who described them as "less than satisfactory." He continued, noting, "it is very important that we get this part of our business working the way we want it to be working," and explaining that the reason mining costs were such a problem in Q2 was in part because of a "very material increase" in charges under the company's current mining contract. Another issue was increased fuel consumption and higher powder usage during drilling and blasting.
He emphasized, "there will be material improvements in our cost, one way or the other. We will do what we have to do to get this right."
What's next?
Despite the bumps mentioned above, Perseus believes Edikan is "on a sustainable path where it can be very successful," and is planning its next phase of growth. As Quartermaine explained, that will mainly be centered on the Sissingue gold project, located in Cote d'Ivoire.
A feasibility study indicating positive economics was completed there in 2010/2011, and since then Perseus has completed "a series of testwork to look at different processing routes" and gain an understanding of the geology and metallurgy before making a development decision. That decision has not yet been made, but Quartermaine anticipates it happening in the next week or so. From there, the company will move on to updating the feasibility study.
The upshot
Q2 was certainly a challenge for Perseus, as Quartermaine readily admitted, but it's clear that the company has high hopes for the future. More importantly, it seems to know what it has to do to better its performance and achieve its goal of generating returns for investors.
"Our apparently slow progress may have frustrated some more impatient shareholders, and some of the brokers and analysts, but getting the house in order does take time, and it takes a heck of a lot of hard work," Quartermaine said during the call. He is confident that "even those who are disbelievers today will certainly come to appreciate what we're saying."
Securities Disclosure: I, Charlotte McLeod, hold no direct investment interest in any company mentioned in this article.