Osisko: Transforming from Quebec Gold Mining Explorer to Canadian Mid-Level Producer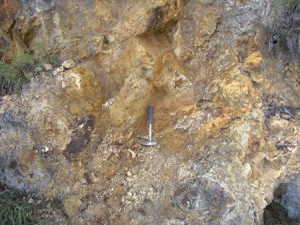 By Dave Brown —Exclusive to Gold Investing News
Osisko Mining Corporation (TSX:OSK) is a development stage gold mining company based in Montreal, Quebec, Canada. Since August 19, 2009, Osisko has been building a gold mine in the Abitibi mining district of Quebec.  Commercial production for this Canadian Malartic mine is scheduled for the second quarter 2011.
Osisko has signed option agreements on several gold projects in Quebec, Ontario and Nova Scotia: Malartic CHL [Golden Valley Mines (TSX-V:GZZ)] , Duparquet, [Clifton Star Resources (TSX-V:CFO)], Dunn [Midland Exploration (TSX-V:MD)], Mountjoy [Claim Post Resources] and Goldboro [Orex Exploration (TSX-V:OX)].
On May 19, Osisko announced that it had been successful in its friendly take-over offer to acquire Brett Resources Inc. (TSX-V: BBR). Approximately 77 percent of Brett's issued and outstanding shares were tendered during the offer period and Osisko intends to effect a subsequent acquisition transaction in order to acquire all of the remaining Brett shares.
Investor Considerations
Management Team – Multiple award-winning team with considerable experience and depth of talent spanning the vital areas of geology, engineering, accounting, legal affairs, business development, project management and organizational efficiency.
Existing Scale – The Canadian Malartic project consists of a NI 43-101 compliant inferred resource of 8.90 million ounces of gold development project scheduled and on target for production in the second quarter of 2011.  The most recently acquired (Brett Resources) Hammond Reef advanced gold project located near Thunder Bay, Ontario currently hosts a NI 43-101 compliant inferred resource of 6.70 million ounces of gold, of which 97 percent lies within 300 metres of surface.  The Duparquet project in northwestern Quebec encompasses three past producing mines, totaling 1.1 million ounces and two other properties with known gold resources. These properties are all located in close proximity to the Destor-Porcupine Fault Zone and cover about 8 km of strike length where mineralization is associated with splay-faults offset or paralleling the main system.  In February, the company announced an increase in its gold reserves by 42 percent over its previously released Feasibility Study.
Upside Growth Potential – Expansion of projects combined to include the Hammond Reef, via Brett Resources in addition to the Duparquet project has resulted in over three hundred thousand meters of drilling for 2010, which is the largest exploration complex in the Canadian gold mining universe.
Low Cost of Production – Company guidance indicates preliminary estimated cost assessment report on current projects is relatively low and globally competitive in the first quartile, with Canadian Malartic costs in the $319 per ounce range and for the Hammond Reef estimates at $420 per ounce.
Financial strength – During 2009, Osisko completed over $1 billion in financings. At the end of March 2010, Osisko had over $670 million in cash, including all funding necessary to complete construction of the Canadian Malartic mine and its current exploration commitments.  If the company is successful in the timing of production forecasts and the price for gold remains at favorable valuations, the company should be sufficiently capitalized  to meet its ambitious production targets and further developmental responsibilities.
Multiple Project Risk – Some analysts have remained unimpressed with the most recent drilling results out of Duparquet from earlier this month, TD Newcrest analyst Daniel Earle wrote that the results from Duparquet are "unimpressive," saying that they revealed relatively narrow intervals of gold, with low grades and a low hit ratio overall. With a series of exploration properties and agreements, investors will trade concentration risk for multiple project risk, which may increase the pressure of meeting targets.  Unforeseen engineering problems in extracting ore, additional environmental, labour or social development expenses can very quickly increase the production costs of gold mining, and only a small percentage increase can rapidly eat into the company's profitability.
July 12th's Gainers: Top 5 Best Performing Gold Stocks of the Day
| | | | | |
| --- | --- | --- | --- | --- |
| Company | Symbol | Price | Currency | Growth |
| Silvercorp Metals Inc | TSX:SVM | 6.88 | CAD | 1.03% |
| Gold Fields Ltd | JNB:GFI | 10018 | ZAR | 0.91% |
| Goldcorp Inc. | TSX:G | 43.41 | CAD | 0.74% |
| Alamos Gold Inc. | TSX:AGI | 15.31 | CAD | 0.72% |
| European Goldfields Ltd | TSX:EGU | 6.52 | CAD | 0.62% |