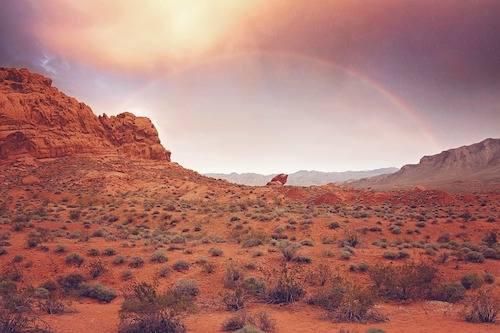 The Fraser Institute released its Annual Survey of Mining Companies 2018, revealing that Nevada was on top and Venezuela sank to the bottom.
Nevada has secured the top spot in this year's Annual Survey of Mining Companies published by the Fraser Institute on Thursday (February 28), while Venezuela sank to the bottom and Ontario's ranking plummeted significantly year-on-year.
The study, which rates 83 jurisdictions around the world based on their geologic attractiveness for minerals and metals and the extent to which government policies encourage or deter exploration and investment, has ranked Nevada as the most attractive jurisdiction in the world for mining investment, followed by Western Australia, Saskatchewan and Quebec, respectively.
"The survey is an attempt to assess how mineral endowments and public policy factors such as taxation and regulatory uncertainty affect exploration investment," the report stated.
"The mining survey — now in its 21st year — is the most comprehensive report card on government policy decisions that either attract or scare away mining investors from around the world," said Kenneth Green, resident scholar and chair of the Fraser Institute's energy and environmental studies and co-author of the report.
The survey was circulated electronically to approximately 2,600 individuals between August 21st and November 9th of last year.
And how does an institute determine and overall investment attractiveness index? It is constructed by combining the best practices mineral potential index, which rates regions based on their geologic attractiveness, and the policy perception index, which measures the effects of government policy on attitudes toward exploration investment.
Respondents were found to consistently indicate that approximately 40 percent of their investment decision was determined by policy factors.
"While geologic and economic considerations are important factors in mineral exploration, a region's policy climate is also an important investment consideration," the report noted.
Policy factors examined include uncertainty concerning the administration of current regulations, environmental regulations, regulatory duplication, the legal system and taxation regime, uncertainty concerning protected areas and disputed land claims, infrastructure, socioeconomic and community development conditions, trade barriers, political stability, labor regulations, quality of the geological database, security and labor and skills availability.
Of the top 10 most attractive mining investments, North America held seven of them. Most notably, Nevada climbed from the 5th place it held in 2017 to claim the top spot; meanwhile Ontario fell out of the top 10 completely — dropping from 7th place to land at number 20.
According to the report, investors gave the Canadian province low marks for regulatory uncertainty and concerns about disputed land claims.
"Investors also perceived Ontario's mineral potential as less attractive this year," the institute revealed.
As for Nevada, if this study does not convince investors of the western US state's superb potential, the recent hostile takeover bid that Barrick (TSX:ABX, NYSE:GOLD) made for Newmont Mining (NYSE:NEM) should.
In a play that has many analysts and industry insiders scratching their head, Barrick's management team believes that there is so much potential in combining both of the company's Nevada assets, that they are willing to go over Newmont managers and present the deal directly to its shareholders.
"Nevada is the crux of our proposal," Mark Bristow, president and CEO of Barrick said in a conference call following the miner's acquisition proposal.

Don't forget to follow us @INN_Resource for real-time news updates!
Securities Disclosure: I, Nicole Rashotte, hold no direct investment interest in any company mentioned in this article.