Indicator Minerals in Gold Exploration (Updated 2023)
Feb. 07, 2023 01:55PM PST
Gold Investing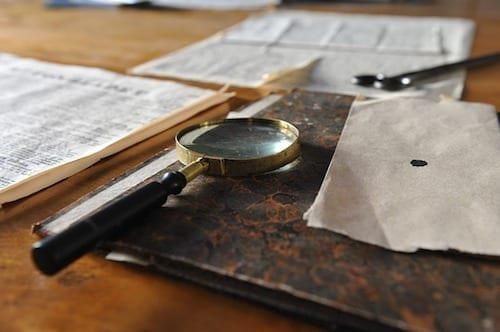 Indicator and pathfinder minerals help explorers narrow down the search area for many different types of ore deposits, including gold.
Indicator minerals, also known as pathfinder minerals, are used by those engaged in mineral exploration to effectively narrow down the search area for many different types of ore deposits.
When found as grains in sediments and/or rocks, these minerals give clues as to the presence and location of specific types of mineralization. They tend to be used in the search for gold, copper, nickel, tungsten, diamond and platinum-group metals deposits.
In indicator mineral-based exploration programs, sediments and rocks are either geochemically tested or visually inspected for clues about the distance and direction of their source. When it comes to visual inspection, rocks are examined for certain grain morphologies and surface textures in order to obtain information about transport distance and bedrock source.
---
How are indicator and pathfinder minerals used in gold exploration?
When indicator or pathfinder minerals are found, explorers will use a number of techniques to gain information on where a gold deposit might be. Here's a look at four of those methods.
1. Gold grain morphology
Gold grain morphology takes advantage of the fact that gold is a very malleable metal whose surface shape will be changed via weathering and erosion as it travels further away from its source.
Under the gold grain morphology classification system, gold grains are "rated" as either pristine, modified or reshaped based on their appearance. Pristine gold grains have maintained their primary shape and surface texture. The discovery of pristine grains indicates that you are less than 500 meters from the source of a gold sample. Modified gold grains are slightly reshaped, and the discovery of modified gold grains indicates that you are up to 1,000 meters away from the source. Reshaped gold grains have been worn down as a result of traveling more than 1,000 meters from the source.
By taking multiple samples of sediment and classifying the gold grains according to the above scheme, the search area for a source of gold can be narrowed down. This process has been used systematically for the past 35 years in the search for sources of gold.
2. Gold grain inclusions
Gold grains can also be examined for the presence of other minerals. Inclusions of other minerals within gold grains can provide insight into the ore and help geologists gauge which minerals are present in the bedrock source of the gold. In turn, that can provide clues about deposit type and associated mineralization. For example, enargite inclusions may indicate a high-sulfidation epithermal source, while argentite inclusions may indicate mesothermal gold.
It's worth noting that while inclusions can give valuable insight on deposit types and their possible location, they are often easily eroded from gold through transport. Thus, inclusions are often only useful when found in close proximity to a bedrock source.
3. Composition studies
As with gold grain morphology, composition studies involve gathering and examining mineral samples to obtain information on transport directions and distances.
Compositional studies identify different populations within and/or between samples and potential bedrock sources. Silver, platinum, palladium, copper, mercury, lead, iron and tellurium can all be examined for clues leading to gold deposits.
4. Geochemistry
Finally, explorers will often use geochemistry to test minerals for clues and patterns that may lead to gold — the process depends on identifying and analyzing pathfinder minerals. Examples of pathfinder minerals that are geochemical indicators for gold include silver, copper, lead, zinc, cobalt, nickel, arsenic, antimony, tellurium, selenium and mercury.
Don't forget to follow us @INN_Resource for real-time news updates!

This is an updated version of an article originally published by the Investing News Network in 2011.
Securities Disclosure: I, Melissa Pistilli, hold no direct investment interest in any company mentioned in this article.
Investing News Network websites or approved third-party tools use cookies. Please refer to the cookie policy for collected data, privacy and GDPR compliance. By continuing to browse the site, you agree to our use of cookies.