Hong Kong Exchange Begins Trading Gold Futures
The Hong Kong Mercantile Exchange began trading gold futures on its electronic platform Wednesday, as a move to try appeal to Asian-Pacific investors looking to trade in closer commodity markets.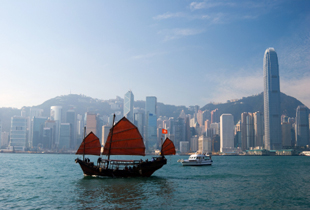 By Damon van der Linde – Exclusive to Gold Investing News
The Hong Kong Mercantile Exchange (HKMEx) began trading U.S. dollar-denominated gold futures on its electronic platform Wednesday, as a move to try appeal to Asian-Pacific investors who may want to trade in a commodity market in closer proximity than Chicago or London. A total of 3,929 gold futures contracts were traded on the first day of business, equivalent to about 3.9 tons or $188 million by value.
"With our launch today, we are well on our way to becoming the world's gateway for commodities trading with China," said Albert Helmig, the exchange's president, in an article with the Wall Street Journal. "With our strategic location in Hong Kong, HKMEx is ideally positioned to facilitate trading in commodities between China and the rest of the world."
The exchange was originally prepped to launch trading by the end of 2009, but was put on hold due to the global financial crisis which sent commodity prices plunging. The exchange began trading with 18 members, among them financial institutions and futures commission merchants as well as several brokerage firms in Hong Kong. En+ Group Ltd., the investment company controlled by Russian tycoon Oleg Deripaska, Industrial & Commercial Bank of China Ltd. and state-owned shipping company China Ocean Shipping (Group) Co. have stakes in the exchange.
As reported in an article for Bloomberg Businessweek, "exchange officials said that Asian countries, especially China and India, have been driving demand for global commodities and the new exchange is aimed at helping traders in the region have a bigger say in setting prices. Trading of gold and other major commodities has traditionally been dominated by exchanges in Chicago, New York and London."
Though this is no doubt a move towards emerging Asian markets taking a greater control in the global gold futures trading, by contrast to the 3.9 tons of gold traded on Wednesday, 519 tons were traded on the Comex division of the New York Mercantile Exchange (NYMEX), while volume on the TOCOM in Tokyo was 178 tons.
HKMEx currently offers only 32 ounce Gold Futures contracts priced in U.S. dollars with physical delivery in Hong Kong, though it has plans to expand its product range. One interesting addition is that the exchange also plans to offer contracts denominated in Chinese Yuan by the end of 2011, perhaps signaling a move away from the American dollar.
A silver contract will start trading in July, along with other products involving precious and base metals, agriculture, energy and commodity indexes.