Hecla Trumps Alamos with $796-million Offer for Aurizon
The $4.75-per-share offer announced on Monday bests Alamos Gold's hostile bid for Aurizon, thus creating a company worth $1.6 billion.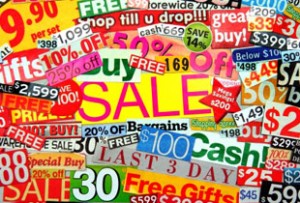 US silver heavyweight Hecla Mining (NYSE:HL) dropped a bombshell on the Canadian gold sector this week with a whopper of an offer for Aurizon Mines (AMEX:AZK,TSX:ARZ), which operates the Casa Berardi mine in Quebec.
As mining investors jostled for seats in packed ballrooms at this year's PDAC event in Toronto, Hecla announced it would pay C$796 million for Aurizon, just one month after the Vancouver-based company rejected a hostile offer from fellow Canadian miner Alamos Gold (NYSE:AGI,TSX:AGI).
Monday's offer values the company at $4.75 per share, 10 cents greater than the stock and cash bid extended by Alamos. The $1.6 billion combination would have 150 million ounces of proven and probable silver reserves and 2.2 million ounces of gold. The deal was given the go-ahead by Aurizon's board but must still be approved by two-thirds of Aurizon's shareholders at a meeting scheduled for May.
"Hecla and Aurizon together create a unique precious metals company with three long-life, high-grade, low-cost mines in some of the best mining jurisdictions in the world," Hecla's president and CEO, Phil Baker Jr., said in a statement.
Hecla has mines in several US states including Alaska and Idaho, as well as in Durango, Mexico. Aurizon's flagship Casa Berardi mine, in the Abitibi region of Quebec, produced 137,000 ounces of gold in 2012, and is expected to yield between 125,000 and 130,000 ounces this year. Hecla is expecting to produce between eight and nine million ounces of silver this year from its primary silver mines.
Meanwhile Alamos Gold has waived the minimum tender conditions and extended its offer until March 19th. In a press release issued the same day as the Hecla bid, Alamos said the Hecla-Aurizon combination would result in $500 million in debt whereas the Alamos offer would involve no debt. The company notes that Hecla's debt financing is conditional upon the merger being approved by two-thirds of Aurizon shareholders, but points out that Alamos owns 16.1% of Aurizon shares and has been told that several large Aurizon shareholders do not support the Hecla bid. Furthermore, Alamos said that Hecla's debt financing terms dictate that Hecla would hedge at least $450 million of revenues from gold production, meaning Aurizon shareholders would not see any upside in the gold price. The Alamos offer would be unhedged.
Alamos CEO John McCluskey said the offer by Alamos represents a better deal for shareholders.
"The company that would be created by the combination of Alamos and Aurizon represents far greater value than the highly-leveraged, hedged, debt-laden, financially constrained company proposed by the Aurizon board through the Hecla merger," McCluskey said.
Other company news
Two people died on Wednesday after thousands swarmed a gold mine operated by African Barrick Gold (LSE:ABG) in Tanzania. The Daily News reported that a woman was shot dead and a man died from wounds from a sharp object, when about 4,000 people invaded the site to steal gold sand.
African Barrick Gold also said this week it is losing its chief financial officer, Kevin Jennings, who has accepted a position at an un-named mining company in Canada. Tanzania-focused ABG launched a review of its operations earlier this year aimed at reversing three consecutive years of declining gold output. Last year the company was targeted for takeover by China's largest gold company, China National Gold Group, but the talks came to nought.
Canadian company Eldorado Gold (TSX:ELD,NYSE:EGO) faced more protests this week over its Perama Hill mine in Greece. The unrest comes on the heels of a violent attack on February 17th in which nearly 40 armed intruders stormed the facility setting offices and set machinery on fire. Opponents of the copper-gold mine are concerned about pollution and the fact that the Greek government does not receive royalties from mine concessions.
First Quantum Minerals (TSX:FM,LSE:FQM) more than doubled its quarterly profit due to higher copper and gold sales. The base metal miner announced on Wednesday its net earnings for the fourth quarter were $186.7 million, or 39 cents a share, compared to 16 cents per share or $76 million in the year-ago quarter. The results beat analyst expectations of 33 cents per share, Reuters reported.
Death of Chavez creates questions for foreign oil, gold companies
The death of Venezuelan President Hugo Chavez, who died from cancer on Tuesday, is creating uncertainty, and possibly hope, in the gold and oil sectors in which the South American dictator exerted considerable influence. Chavez nationalized oil and gas companies in Venezuela, which has the world's largest oil reserves (outside of OPEC), and that led to a flight of capital and talent from the country. A quasi-nationalization strategy aimed at the gold industry in 2011 had the state collect a 13 percent royalty on gold produced from large operations, and forced foreign mining companies to become minority partners with the government. (See Monday's coverage in Oil Investing News of what the death of Chavez means for the oil industry).
Paulson gold fund down 26 percent
Hedge fund billionaire John Paulson has been hurt by gold's stagnation in 2013. His $900-million Gold Fund, which invests in bullion-related equities and derivates, is down 26 percent so far this year, reported Bloomberg. Gold is entering its longest slump in 16 years, having fallen for the fifth straight month, but Paulson said in a letter to investors that he believes in the longterm outlook for the precious metal.
Gold traded flat this week as investors waited to see a key economic indicator due out Friday, the February US employment report. At the close of trading on Thursday, COMEX gold for April delivery was up $1.10 at $1,576 an ounce, while spot gold was down $8 at $1,577.
Junior company news
Aldridge Minerals (TSXV:AGM), a small-cap junior developing a gold and polymetallic VMS project in Turkey, saw a 40 percent jump in its stock price on Tuesday ahead of a prefeasibility report due out this month. MINING.com reported the shares changing hands at over 14 times regular volumes to reach a daily high of 61 cents, surpassing a market cap of $30 million. Its Yenipazar property contains 900,000 ounces of indicated gold, nearly 30 million ounces of silver and over 200 million pounds of copper, according to a November 2012 updated resource estimate.
Orsa Ventures (TSXV:ORN) entered into a joint venture purchase agreement with Americas Bullion Royalty (TSX:AMB) and Golden Predator Mines US Inc. to acquire a 50-percent joint venture interest in the Angel's Camp Property at Quartz Mountain in Oregon. Through an Option Agreement with Seabridge Gold (TSX:SEA,AMEX:SA), Orsa and Orsa Min control the other 50 percent of the joint venture interest in the Angel's Camp Property.
Parkside Resources (TSXV:PKS) received the first core samples from its 2013 winter drill program at Forester Lake. Grades up to 16 grams per ton were identified from nine drill targets.
Prosperity Goldfields (TSXV:PPG) has just commenced a 4,000-meter, 18-to-20 hole drill program on its Kiyuk Lake gold project in Southern Nunavut. Investors should be on the lookout for the first set assay results in April.
Geologix Explorations (TSX:GIX) anticipates that SRK will complete its prefeasibility study on the Tepal gold-copper project in Mexico in the first quarter of 2013.
Securities Disclosure: I, Andrew Topf, do not hold equity interests in any of the companies mentioned in this article.
Related reading: