Has the price of gold reached its peak?
Are investors gaining confidence in the economy by taking their money out of gold, or is the lowered gold price a correction in a continuing upward trend?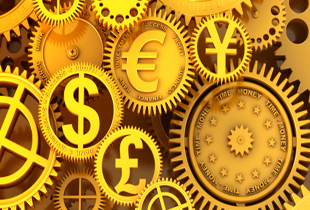 By Damon van der Linde – Excusive to Gold Investing News
Gold prices are currently in a slump, coinciding with expectations that the economy is the recovering in the U.S. and the European Union. Is this an indication that investors are gaining confidence in the economy by taking their money out of the historically safe gold and putting it in more speculative ventures, or merely a small correction in a continuing upward trend?
In the second week of January, Bloomberg reported that gold fell on the New York Stock Exchange to the lowest settlement price in seven weeks on speculation that European Union leaders will stabilize the region's economy, eroding the appeal of the metal as a haven.
The article quoted Dennis Gartman, an economist and the editor of the Suffolk, Virginia-based Gartman Letter, who said that gold was "toppy" and recommended cutting holdings of gold and silver by a third. "Gold has run its course for a while," Gartman said
In the wake of economic recessions which primarily hit Europe and the United States, investors began pulling their investments out of currency and putting it into gold. In December 2010, gold prices in New York hit an intraday record high of $1,432.50 per ounce. As of January 14, 2011, the price of gold closed at $1,361.80, a decrease of about 5 percent. Now, analysts are speculating whether this slump will be part of a long-term trend in the midst of an economic recovery, or a simply a small correction in the market.
In an interview with The Gold Report, Mark Lackey with Toronto-based financial services company Pope & Co. predicted that although there may be some correction in the price of gold in the near future, he expects this should really only be a short-term decline. "I don't think the strength of the U.S. economy is so much an issue with gold," said Lackey. "The bigger issue is that investors will look at the debt problems in the U.S. and ask themselves how those are going to be resolved. The underlying factor is that some investors in the world aren't comfortable with any paper currency and they're more comfortable owning gold."
Meanwhile, others are even predicting gold will continue its upward trend, possibly reaching $2,000 in the near future. In a speech at the Empire Club in Montreal, Nick Barisheff, CEO of the Bullion Management Group gave his outlook for gold in 2011 as being positive, based on three longer term "irreversible trends" he say will likely continue to put downward pressure on currencies resulting in upward pressure on gold for decades: Central bank buying, movement away from the U.S. dollar, and China.
"I will say that both mid-term and long term trends are in place to ensure Gold and Silver will continue rising through 2011 and well beyond," Barisheff said, predicting that gold prices will reach between $1,700 and $2000 in the coming year.