Mexico's Guerrero Gold Belt: An Overview
Dec. 18, 2014 03:15PM PST
Precious Metals
Combining a rich mining history with huge profit potential in the here and now, the Guerrero Gold Belt is one part of Mexico investors should have their eye on. Here's a look at some of the companies operating there today.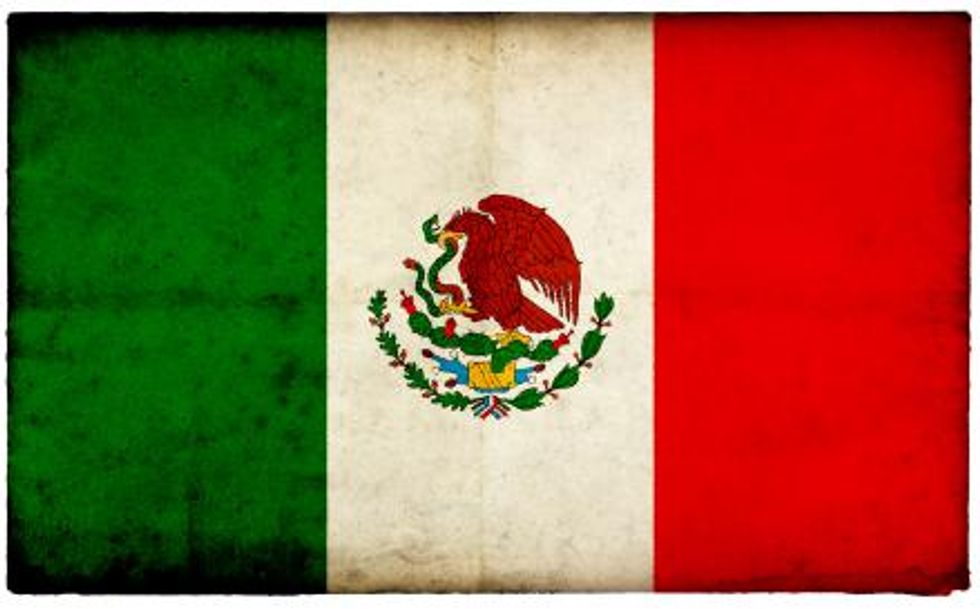 Combining a rich mining history with huge profit potential in the here and now, the Guerrero Gold Belt is one part of Mexico investors should definitely have an eye on.
The belt is located in Southwestern Mexico in the state of Guerrero, which is bordered by the Pacific Ocean to the south and west, the state of Michoacán to the northwest, Morelos to the direct north, Puebla to the northeast and Oaxaca to the east.
While agriculture is a huge driver of economic activity in the state, since 1924 mining has been a part of the equation as well. As Newstrike Capital (TSXV:NES), one of the many companies working within the belt, states on its website, that was the year gold was discovered at Xochipala.
A couple of decades later, the Nukay mine, a small, underground, cut-and-fill gold-mining operation, went into production, and in the late 1980s, modern mining methods were introduced to the area. More in-depth mining began during the 1990s following the discovery of the Bermejal and Los Filos projects, and today the Guerrero Gold Belt continues to attract attention.
Indeed, speaking last year to The Gold Report, Merrill McHenry, metals and mining analyst at Toronto's Industrial Alliance Securities, commented, "there are 30-40% more drill rigs operating in the GGB than there were one year ago."
He said that part of the region's popularity stems from the financial advantages it holds. "In Mexico, because of the plate tectonics and the mineralogical events that occurred, many projects are oxidized instead of being sulfide," he told the news outlet. "If they're oxidized, as in the case of the Guerrero Gold Belt, a lot of the resources can just be dug up, trucked over to the leach pad and dumped. They don't have to mill and use a lot of chemicals and processing in the milling. Quite often, you really can't get much cheaper than the oxide resources that are prevalent in the [Guerrero Gold Belt]. It gives us some of the cheapest gold production costs in the world."
Delving a little deeper into that geology, Richard Whittall, president and CEO of Newstrike, said that "Guerrero is at the juncture of a whole bunch of tectonic boundaries," and 62 to 66 million years ago, intrusions came up in those areas, ultimately hitting limestone. "Very high-grade deposits" were created at the edges of these intrusions as a result of compression and expansion. "During the periods of expansion, fluids came up and got trapped near the surface, and they bubbled over with gold and silver into a disseminated porphyry-like environment," he explained.
Who's operating in the Guerrero Gold Belt?
Highlighting all the companies working in the Guerrero Gold Belt would be a gargantuan task, but the following cross section is a good starting point.
Mining and construction
Miners operating in the belt include Goldcorp (TSX:G,NYSE:GG) and Nyrstar (EBR:NYR), which have been mining since 2007 and 2009, respectively. While they're quite well established, a newer company on the scene is Toronto-based Torex Gold Resources (TSX:TXG). It began a 21-month construction period at its El Limon-Guajes mine back in November 2013, and initial production is expected in 2015′s third quarter.
President and CEO Fred Stanford said in a recent media release, "[a]s of the end of October, over three million hours have been worked on the project without a lost time accident and it is truly impressive to see what those safe hours are accomplishing as the plant rises out of the ground. Looking forward we are beginning the transition from concrete work to steel erection and equipment installation. Everyone is focused in getting it done safely, on schedule, and on budget."
El Limon-Guajes has a measured and indicated resource of 4.95 million ounces of gold grading 2.79 grams per tonne (g/t) as well as 576,000 ounces of gold grading 1.95 g/t in the inferred category. Reserves, which are included in the resource, stand at 4.1 million ounces of gold grading 2.61 g/t.
Defined resource
Whittall's Newstrike recently reported the results of a preliminary economic assessment (PEA) on its Ana Paula project. It shows that the project is a "robust, high margin, rapid payback, 8.2-year open pit mining project" with high gold grades and a low strip ratio.
"This PEA supports our view Ana Paula is one of the best development-stage gold projects in Mexico," said Whittall at the time. "It is a straightforward open pit mine, utilizing conventional milling and flotation concentration with robust economics. The combination of high gold grades, low capital requirements with low operating costs makes this a compelling development project. With a positive PEA in hand, our next step is to evaluate the significant underground potential at Ana Paula and to support high priority exploration targets in this prolific gold belt."
The current resource for Ana Paula points to 2.2 million ounces of gold (constrained to the pit), with another 3 million ounces of gold surrounding the Ana Paula zone.
Alamos Gold's (TSX:AGI,NYSE:AGI) Esperanza project also has a PEA in place. Completed in 2011, it looks at an open-pit heap leach operation able to produce more than 100,000 ounces of gold a year at cash operating costs under $500 per ounce. The initial mine life is pegged at six years, and a 2012 updated resource states that Esperanza is estimated to hold a measured and indicated resource of 1.47 million ounces of gold and 16.01 million ounces of silver.
Exploration
There's lots of exploration activity taking place in the Guerrero Gold Belt, with Minaurum Gold (TSXV:MGG) and Guerrero Ventures (TSXV:GV) being just a few companies hard at work.
Of the two, Guerrero Ventures has been active most recently. It began a maiden diamond drill program for the Biricu project in October, and expects it to be complete by the end of 2014. The focus is targets on the northern half of the project, and the company budgeted enough for 5,000 meters of drilling.
Biricu was optioned to Guerrero Ventures by Esperanza Resources, which was acquired by Alamos Gold in 2013. The company can achieve 100-percent ownership of the project upon completing a number of requirements over a four-year period.
Upside potential
As the above information shows, companies — and investors — have plenty of reasons to be optimistic about the Guerrero Gold Belt, with the chief one perhaps being that it's still underexplored. New deposits continue to be found and mining activity is growing accordingly.
It's thus likely the Guerrero Gold Belt will remain hot prospect for some time to come, and will further be cemented as a region investors should stay up to date on.
Editorial Disclosure: Newstrike Capital is a client of the Investing News Network. This article is not paid-for content. 
Related reading: 
Newstrike Capital's Ana Paula Features Low Cash Costs, Opportunities to Expand
Investing News Network websites or approved third-party tools use cookies. Please refer to the cookie policy for collected data, privacy and GDPR compliance. By continuing to browse the site, you agree to our use of cookies.