Gold Slide Continues as US Economy Improves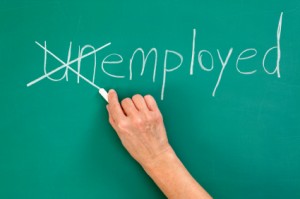 The price of gold continued to slip on Thursday, pushed down by positive economic data from the United States, which caused many investors to flee the yellow metal in favor of riskier assets. 
The Bureau of Economic Analysis said US gross domestic product in the third quarter reached 3.1 percent, better than an earlier prediction of 2.7 percent. At the same time, the US Department of Labor revealed good news on the unemployment front, which was also bearish for gold. The four-week moving average for unemployment fell to 267,750 jobless claims, a decrease of 13,750 from the previous week, The Street reported.
Gold — considered a hedge against inflation and currency depreciation — generally moves down when good economic news is announced.
It was the second time in three days that the bullion price dropped, with the precious metal losing 0.18 percent on Wednesday and falling to $1,684/oz on Tuesday. Hard Assets Investor attributed Tuesday's poor performance, partially, to bullion traders anticipating the end of the US Federal Reserve's loose monetary policy. The Fed has kept interest rates at near 0 percent in an effort to stimulate the economy, and last week said it would keep interest rates low as long as unemployment stays above 6.5 percent and inflation remains below 2.5 percent.
Precious metals like gold are also sluggish at the moment due to lower-than-normal trading volumes caused by continued uncertainty regarding the US "fiscal cliff" — a set of sharp tax increases and large spending cuts slated to kick in on January 1 unless they can be avoided by lawmakers in Washington. It is feared that the measures will push the country into a recession.
Gold fell to its lowest level since August and on Thursday closed at $1,646.80/oz on the spot market — down $19.50. Gold for February delivery last traded down $20.10 an ounce to finish at $1,647.50, according to numbers sourced from Kitco.
Buy now, gold is going up
The low gold price could, however, be an excellent buying opportunity if a report released Thursday by PricewaterhouseCoopers is considered prescient. The consulting firm said gold is the favored commodity of 2013, with more than 80 percent of gold executives expecting to see a rise in the price of gold. Analyzing the 46 largest TSX-listed gold mining companies, the report notes that over 20 companies have reserves over $500 million — meaning they are flush with cash for exploration purposes or for mergers and acquisitions.
South Africa, Ivory Coast ready to pick miners' pockets
Two recent announcements coming out of Africa do not bode well for gold miners on the continent. Reuters reported that South Africa's ruling African National Congress (ANC) has rejected calls from the party's left wing to nationalize mines. However, the ANC supports a new tax on mining companies. "The 'resource rental tax' is effectively a windfall levy of 50 percent that will kick in after investors have made a 'reasonable return'. As such, it is meant to leave marginal or junior operations unaffected," Reuters stated.
Meanwhile on the Ivory Coast, that country's parliament approved a new tax on gold profits first proposed in September. The tax, levied on profits above production costs of $615 per ounce, is expected to raise an extra $79.8 million annually for the state. Mining companies that could be affected include: Randgold Resources (LSE:RRS,NASDAQ:GOLD), La Mancha Resources (TSX:LMA), Endeavour Mining (TSX:EDV,ASX:EVR) and Occidental Gold, a subsidiary of Perseus Mining (ASX:PRU).
Indian gold ETFs hit record
Gold held in India through exchange traded funds (ETFs) has reached a new high, Mineweb reported. According to the Association of Mutual Funds in India, the value of gold assets under management reached $2.1 billion at the end of November, surpassing the end-of-September mark of $2.04 billion. India has around 25 gold ETFs managed under 14 fund houses, according to Mineweb.
Company news
Labor unrest in South Africa continues to plague gold companies with operations there. Harmony Gold Mining (NYSE:HMY) on Thursday was forced to close its Kusasalethu mine a day earlier than the expected Christmas shutdown due to violent demonstrations following the suspension of 578 workers. The mine accounts for about 14 percent of Harmony's total gold output.
A decision by Gold Fields (NYSE:GFI) to spin out all but one of its South African gold assets resulted in it being downgraded to junk status. The country's second-largest gold producer said November 29 that it would spin Sibanye Gold — which owns the KDC and Beatrix gold mines — into a new entity to be traded on the New York and Johannesburg exchanges. Gold Fields will retain the South Deep gold mine.
AuRico Gold (TSX:AUQ,NYSE:AUQ) has an extra US$300 million in cash after announcing that it will buy back shares from the sale of mining assets in Mexico. The Canadian company said it received $750 million from the sale of the Ocampo mine and adjacent properties in Chihuahua state, as well as the disposal of a 50-percent stake in a property in Nayarit state. AuRico will also use the funds to pay off $128 million in debt.
Centamin (TSX:CEE,LSE:CEY) shares gained 26 percent on Monday after the company announced that it has resumed exports from its Sukari gold mine in Egypt. Last week, the stock lost half its value when Centamin said it suspended operations due to a dispute with its fuel supplier.
Centerra Gold (TSX:CG) is being punished by the government of Kyrgyzstan for environmental damages related to its flagship Kumtor gold mine. Reuters reported the firm faces a claim for $142 million related to the placement of waste rock on waste dumps. Centerra, based in Toronto, is disputing the charge. The Kyrgyzstan government owns a third of the Kumtor mine and receives 14 percent of its gross revenue.
Junior company news
Canaco Resources (TSXV:CAN), an Africa-focused gold explorer, is spinning out a new company through a deal with a company founded by former executives of Red Back Mining, which was bought by Kinross Gold (TSX:K,NYSE:KGC) back in 2010. Under the deal, announced on Monday, Canaco will put its Tanzanian assets plus C$26 million into a new company called East Africa Metals. The deal also involves the purchase of Shark Minerals with about 117 million Canaco shares. Canaco is to be renamed Orca Minerals.
Anglo Pacific Group (LSE:APF), a mining finance firm headquartered in the UK, has signed a $15-million deal with London-listed Hummingbird Resources (LSE:HUM), a gold exploration company focused on Liberia, Reuters reported. The royalty financing agreement will see Anglo Pacific pay Hummingbird $15 million in three tranches in exchange for a 2-percent royalty on gold produced from the Dugbe mine in Liberia.
Securities Disclosure: I, Andrew Topf, do not hold equity interests in any of the companies mentioned in this article.