Once a significant gold producer, Madagascar is once again focusing on its mining sector. The country is considered one of the best gold exploration targets in Africa.
This article was first published on Gold Investing News on February 14, 2011.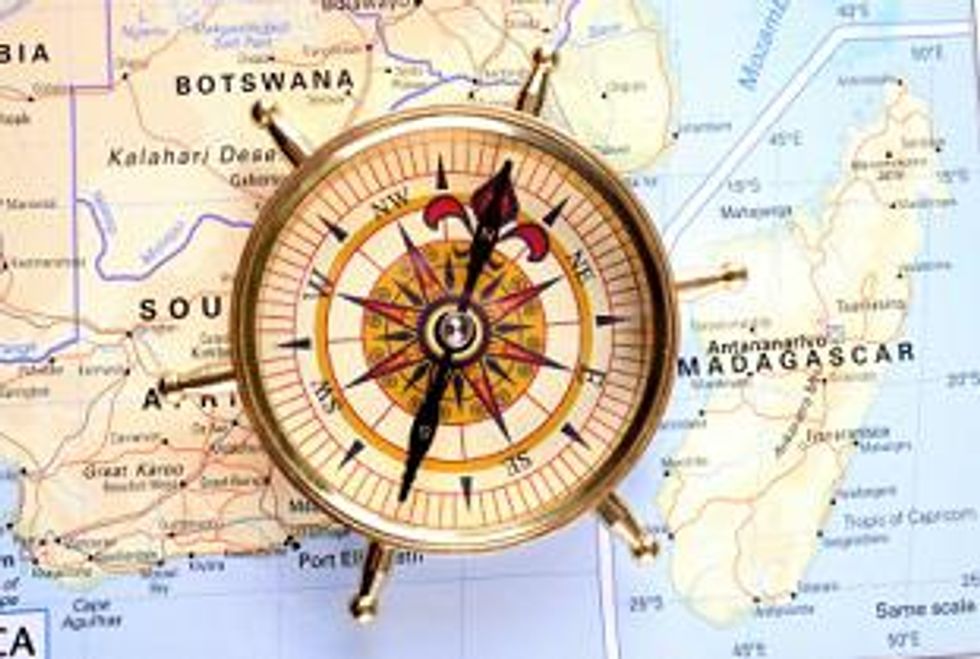 Madagascar is an up and coming mining country, considered one of the best gold exploration targets in Africa. Madagascar is the third-largest island in the world, located approximately 400 km from the African mainland across the Mozambique Channel. A significant gold producer in the past, Madagascar's mining and exploration industry is largely underdeveloped due to a tumultuous political history.
Despite the vast potential to host valuable mineral deposits, Madagascar does not have a well-developed
mining industry.
Thirty-years ago, Madagascar was one of the best geologically studied countries in Africa, but then the country experienced a period of political instability that resulted in exploration being put on the back-burner. Madagascar recently started to regain lost footing since 1993 when liberal democracy returned to the country.
Although considered a part of the African Continent in terms of geography, Madagascar is a micro-continent of its own, stranded between Africa and Southern Asia. This fact is apparent in the local geology, flora and fauna. The geology of Madagascar is more similar to South East Asia, particularly India and Sri Lanka, rather than Africa.
Madagascar's primary gold deposits are thought to be of mesothermal "lode" quartz-hosted type. This type of lode gold deposit is extremely valuable, accounting for nearly 20 percent of world gold deposits. The same type of deposits can also be found in
Australia
, Canada, Brazil and
Ghana
. Madagascar gold is found specifically in greenstone belts, quartz reefs and quartz veins, and as diffused mineral. Gold has also been recovered from ancient and recent alluvial accumulations and lateritic earth. The mineralization of vein deposits is mainly gold-quartz and gold-sulphide associations.
Primary gold deposits in Madagascar predate the breaking up of Gondwana, the southernmost of the two super continents that made up Pangea. This is an important fact, as is renders regional tectonics irrelevant to the gold deposition model. Madagascar's basement rocks- the oldest rocks in the area, have been divided into three main systems. From the youngest to the oldest these are: the Vohibory System the Graphite System, and the Androyen System. The Graphite system forms the greatest part of Madagascar's basement and is the most consistently mineralized in gold. The Vohibory System also contains some gold districts.
Classification of Madagascar's gold deposits
Madagascar's valuable gold deposits are classified broadly into two categories, primary and secondary deposits. When it comes to Madagascar's primary gold deposits, they are found in Precambrian metamorphic terrains as veins of gold-bearing quartz, or finely disseminated in the various facies of the crystalline schists. These deposits are classified according to the time period in which they formed: Archean Eon primary deposits, Proterozoic Eon primary deposits and Mesozoic Era gold deposits. Gold is commonly found in Archean terrains, but also in Proterozoic.
Secondary deposits are formed through the alteration of primary deposits. The re-concentration of gold by surface waters is a common mechanism in Madagascar, that has led to formation of economical grade gold deposits. These secondary deposits include eluvial deposits, where the secondary material has been transported along slopes. Eluvial processes can form locally valuable deposits, despite a low-grade origin. Old alluvial deposits occur where the gold-bearing sediment is consolidated. These alluvial deposits are common along valley floors and terraces. Present day alluvial deposits are found in the gravels and sediments of present-day river beds. These have been traditionally the easiest deposits to exploit. More than 80 percent of Madagascar's historical gold production has originated from these deposits.
Gold miners and explorers in Madagascar
Zamarat Mining is a European-based exploration company focused on development and early-stage production of preciousmetals and diamonds in Africa, Madagascar, and South-America. Through its subsidiary in Madagascar, Zamarat Mining is currently developing mining assets in the country. Zamarat has studied and evaluated the mining potential of a number of claims and permits in gold, diamonds, sapphire, and other natural resources, located in the southern part of the country. According to their website, Zamarat is taking a number of permits for gold exploration on large gold-rich areas in the South-West, and will be starting exploration work in those areas and plan first production in the first half of 2011.
Malagasy Minerals Limited (ASX:MML) is an Australia-based company. MML is engaged in mineral exploration and project evaluation. Its operations are located in south-central Madagascar, which contains its three principal projects, such as Ampanihy project, Vohibory project and Fotadrevo project. Primary interests are nickel, copper, PGE, silver and vanadium, however, their Vohibory project contains some gold.

Investing News Network websites or approved third-party tools use cookies. Please refer to the cookie policy for collected data, privacy and GDPR compliance. By continuing to browse the site, you agree to our use of cookies.