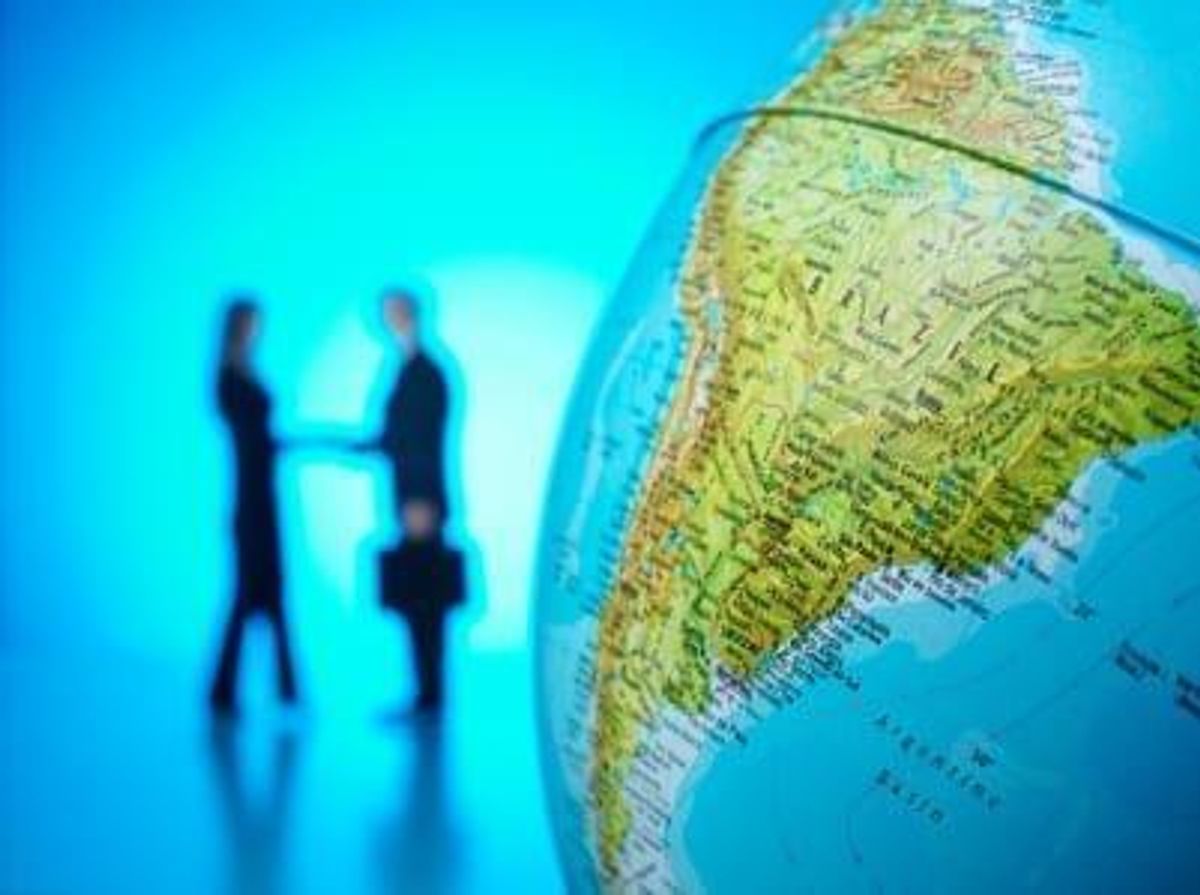 This Wednesday, Equitas Resources announced that it had closed its previously announced acquisition of Brazil's Alta Floresta Gold, thereby securing six gold properties in the country.
This Wednesday, Equitas Resources (TSXV:EQT:FSE:T6UN) announced that it had closed its previously announced acquisition of Brazil's Alta Floresta Gold, thereby securing six gold properties in the country. 
Shares of Equitas saw a 16.67 percent bump on the news, closing at $0.07. Roughly 5 million shares traded hands relative to an average daily volume of around 900,000.
Previously, Equitas was focused solely on its Garland nickel property in Labrador. However, the company announced in January that it would acquire Alta Floresta in a bid to quickly expand its interests into gold production as well. Alta Floresta's Cajeuiro project is currently producing gold at a small scale.

"In Alta Floresta Gold, we have identified an excellent opportunity that will allow us to leverage its current small scale, low cost, gold production into a much larger operation in the near future." stated Kyler Hardy, chairman and director of Equitas, in the company's
January release
.
To get a bit more insight into what Equitas has planned for its newly acquired Brazillian gold assets, the Investing News Network got in touch with Chris Harris, Equitas president and CEO. Harris spoke about:
How the company expects to expand production at Cajeuiro
An upcoming exploration program at the property
What investors can expect from Equitas in the near term
Here's what he had to say:
INN: What does the Alta Floresta Gold acquisition mean for the company?
CH: Alta Floresta is a good acquisition for Equitas in that it allows us to evolve from being a one play, early stage nickel explorer, to an already producing gold business, with significant rapid growth potential both in terms of low cost production, and reserves. It also allows us to focus on gold, a commodity which has performed well this year, and is expected to have further price upside to come.
INN: What are you plans for the properties moving forward?
CH: We have a large exploration portfolio, with over 184,000 hectares of licence area. Within this, we have six gold project areas, and four mining licences.
Our plans for the properties have immediate focus around our flagship Cajeuiro project, which covers 39,000 hectares, and is where the most drilling has been done to date. We are currently mining the alluvials and saprolites at Cajueiro through a simple sluice box operation.  Our aim is to now focus on the oxides during our next development effort, which are easy to open-pit mine, and have a low extraction cost.
The intention is to carry out a series of plant expansions at Cajueiro based on fast payback of each unit, and to use the organically generated cashflow from each to fund further development.
In the next few months we intend to install a 200 tonne per day gravity plant first at Cajeuiro to process the oxide ore, and to increase cashflows to a self sustaining level. This will be followed later in the year by the addition of a Carbon-in Leach (CIL) plant once we have completed the exploration programme, and ensured sufficient oxide material to achieve payback. The plan is then to grow the Cajueiro processing plant by repeating this annual build steadily over the next 4-5 years.
The next properties in the portfolio in line for development after Cajueiro are at Nova Canaa and Colider, which are higher grade, underground sulphide resources. We would look to bring these into production in parallel with the Cajueiro development effort some time over the next five years.

INN: When will the exploration program at Cajueiro begin?CH:
The exploration program at Cajeuiro will commence in the coming few weeks. We have gone out to three drilling companies and identified the leading proposal and exchanged draft contracts. So we are ready to go. We will be focusing our efforts exclusively on the oxide ore zone at the property.
INN: What catalysts can investors expect over the next six months?
CH: Investors can expect four main catalyst points over the next six  months:
Firstly the completion and commissioning of the first Gravity plant, and achieving a self sustaining cashflow level.
Secondly, the results from exploration drilling and trenching in the oxides will arrive mid year, and this will have the potential for a strong increase in resources.
Thirdly, based on the results of exploration, investors could look forward to the decision to approve the CIL plant. This would commence a development that could materially enhance the profitability and growth potential of the business.
Finally, the majority of the development costs of the first CIL plant will need to come from fresh funding. The achievement of this funding will also be a catalyst to the strong growth phase of Equitas.
Don't forget to follow us @INN_Resource for real-time news updates!
 
Editorial Disclosure: Equitas Resources is a client of the Investing News Network. This article is part of the company's paid advertising campaign.
Investing News Network websites or approved third-party tools use cookies. Please refer to the  cookie policy for collected data, privacy and GDPR compliance. By continuing to browse the site, you agree to our use of cookies.