Brazil Minerals: Pursuing Profitable Diamond and Gold Mining
With an impressive management team and focus on profitability, Brazil Minerals is steadily making progress at its diamond- and gold-producing project in Brazil.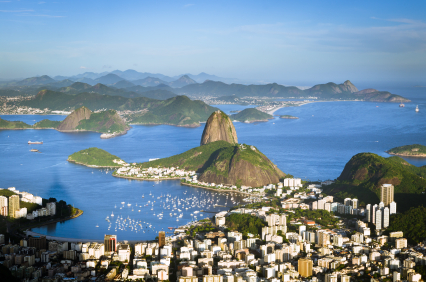 The recent focus on the Canadian diamond industry has meant companies mining the gems in other parts of the world have fallen off investors' radar a little. However, that's not to say such companies have faded away — some are doing great work and are worth keeping an eye on.

One miner that's making waves in the diamond space outside of Canada is Brazil Minerals (OTCBB:BMIX). Already in October the company has announced impressive Q3 revenue guidance and completed its acquisition of 100 percent of Mineracao Duas Barras, a producer of diamonds, gold and sand.
Speaking with Diamond Investing News (DIN), Chairman and CEO Marc Fogassa explained that his company's success is due in large part to the people behind it. Here's what he had to say about Brazil Minerals team, the innovative strategies it's used to move it forward and what's next for the company.
DIN: One of Brazil Minerals' main assets is its team. Could you start by telling me a little about the people behind Brazil Minerals?
MF: Sure, I'll start with our board of directors. It's comprised of four people; I'm the chairman and we have three other stellar individuals on the board. We have a top mining lawyer who happens to also be a geologist, Luis Mauricio Azevedo. He has 20, 30 years of mining law and geology experience, and he worked for large mining companies before he started his own law firm.
We also have Ambassador Roger Noriega, who's a former US secretary of state. In that capacity he was the boss for all US ambassadors in Latin America, and he met presidents of various countries in Latin America, senators, businessmen — his connections are outstanding. And then Paul Durand, a Canadian from Ottawa. He's the former Canadian ambassador to Chile and Costa Rica. He was also Canada's ambassador to the Organization of American States. He has a lot of connections within Canada and elsewhere.
DIN: What about outside the board?
MF: Robledo Ribeiro is head of operations in Brazil, and also vice president of finance and administration. He essentially grew up with diamonds on his kitchen table — he's part of GAR, a third-generation, family-owned diamond company in Brazil, and he has private equity experience.
We also have Carlos, who's overseeing Duas Barras. He is also from a private equity firm and has a business administration background. And Jay Weil is my general counsel. He's based in New Jersey and has 35 years of securities law experience.
DIN: Very impressive. What is your background?
MF: I'm originally from Brazil, and I grew up in a middle-class family. I left Brazil after high school to attend MIT and I did very well there — I ended up double majoring. But growing up I wanted to be a doctor, so I went to medical school at Harvard. I did well at Harvard as well; I learned about finance, small companies, private equity, venture capital, and I fell in love with the idea of taking my knowledge of healthcare and medicine and applying it to business. I ended up joining Goldman Sachs (NYSE:GS) after receiving my MD, but then went back to Harvard and was elected president of the private equity club. From that position I was introduced to many venture capitalists and private equity investors.
Fast forward to today and I've spent eight to 10 years in private equity, venture capital in the US. I've done all sorts of deals, telecom deals, software deals — I became a generalist. Then I decided I wanted to be involved in Brazilian deals; however, the firms I was with were not doing anything international. I ended up setting up a little company that aggregated some capital from US investors, and in doing so I ran into a mining deal that was sent to me about 2010, 2011. I did quite a bit of due diligence on my own, and that led to the formation of a private company that later started producing minerals. That was my entry into mining, and later I received all the other opportunities that were placed into Brazil Minerals.
DIN: Okay, and the key thing about Brazil Minerals is that it now owns 100 percent of Mineracao Duas Barras. What's the background of Duas Barras?
MF: The Duas Barras property was developed by a Canadian company that was publicly traded when it began generating revenue from the property. Its run rate was about $10 million a year of revenue and it had a market cap on the TSXV of around C$400 million.
The issue with the company was that it had 300 employees elsewhere in Brazil taking hold of ground for exploration. It had huge, huge research costs, so any semblance of profitability from diamond production was diluted by expenses elsewhere. The company also had 110 employees at the mine — we have 18 — and it had five vice presidents at the mine while we have one general manager.
DIN: How has Brazil Minerals been able to make such drastic changes?
MF: They were managing for revenue, they were trying to get as many diamonds through the plant as possible. We don't really care so much about revenue, we care about margins and profitability.
We believe that selling rough diamonds like the original company did is not that interesting. We could sell rough, and we've been selling rough this quarter, but eventually we want to polish and sell 100 percent polished. We built a second polishing facility and we have a massive cutter and polisher. We're also talking about other people joining that facility so that we have more throughput.
DIN: So you're interested in vertical integration?
MF: Yes. We also produce gold daily, which means we have gold and diamonds. With gold and diamonds you can make jewelry. We're thinking that because a lot of our stones are smaller we will put them in jewelry to get a higher price. For example, if you have a 0.1-carat diamond that is polished, you could sell it for $200. But if you put five of them in ring you could sell that ring for $4,000 instead of $1,000 for just the diamonds.
DIN: Taking a step back, those gold and diamonds are produced via alluvial mining — how does that work?
MF: To give a bit of background, geologists in Brazil believe that 100 million years ago or more there were some kimberlites that were broken up over time by the Jequitinhonha River. All the diamonds from the kimberlites were dispersed in the river bed.
We are mining in a valley on what used to be the bed of the river — we have to be 15 meters from river. It has had diamond exploration for the last 200 years; even so, there are still many, many kilometers of river that are untouched, and where it has been touched the prospectors used rudimentary methods a century or two ago. That means if you go deeper, you get excellent levels of gravel that have diamonds and gold.
There are two different types of workers at the mine. We have the excavation crew and we have the plant process crew. The excavation crew is responsible for digging to the gravel layer, which is a layer of pebbles that has diamonds and gold in it. This layer can be anywhere between 10 and 20 meters below ground and it can be anywhere from 0.5 meters to 5 meters in thickness.
Once we get to the layer of gravel, the excavator removes that gravel and then loads it into trucks and brings it to the outside of the plant — we have stockpiles of gravel. So alluvial mining is a very simple type of mining, but it's very profitable.
DIN: And is it common to find gold and diamonds together?
MF: The gold is, technically speaking, a by-product of our diamond processing. The kimberlite originated diamonds, but also had gold embedded in it, and as the river and other forces broke the kimberlite, a sort of soup of diamonds and gold was created. The gold, being more fragile than diamonds, was divided and mixed with sand. So you don't see pebbles of gold; the gold is in the sandy material that is mixed with gravel — we have fine gold, powder gold that we compact into bars.
DIN: What about colored diamonds? Last month the company announced that a diamond produced at Duas Barras was graded as a fancy colored diamond by the Gemological Institute of America, but is that typical?
MF: Probably not the first one found, but the first one graded. The Jequitinhonha River is mostly colorless, so it's very exciting. We're studying the colored diamond market, and in our press release on that diamond I mentioned the jewelry potential for colored diamonds.
DIN: Just to clarify, is your work at Duas Barras taking place across the whole property?
MF: We've been working in a technically challenging area this year. We think it's a great area to attack because it is one of the areas that has been researched and has a NI 43-101 that was completed by the previous owner of the property, but it was under 15 meters of water. We had to pump up the water, drain it progressively and have the excavator get in that hole and dig — so it's somewhat technically challenging, but it's been very fruitful for us.
It's going to take us another several months to finish excavating that area, and afterwards the environmental department will allow us to let it be a lake. So we don't have to fill it in. All we have to do is stop excavating, remove the pumps and the water will naturally come in. It's from natural springs connected to the riverbed, so it'll naturally fill up the lake.
That particular front of excavation right now is about maybe 2 percent of the entire property.
DIN: Wow — what are the company's plans for the rest of the property?
MF: Our predecessor at the property took 7 percent of the property and did a NI 43-101 study. That study shows indicated and inferred resources of 17,000 ounces of gold and 432,000 ounces of diamonds, and the 2 percent we are in right now is in that 7 percent.
But it is our knowledge and understanding that the whole property has gravel. So after one year or two, when we finish this 7 percent, we'll go outside. We're never going to do a NI 43-101 because we don't need that. But we'll do a study to find the best part that we can mine after the current area.
The plant at Duas Barras is the largest alluvial processing plant for diamonds and gold in Latin America, and our understanding is that it was built at a cost of some $2.5 million by our predecessor. It really is a hands-off, state-of-the-art plant, and the idea is that we may set up a hub-and-spokes system with the spokes being miniature plants that are very inexpensive — probably less than $100,000 to set up. So let's say there is a mining right that is 10 kilometers away from the plant — you can have a good processing plant at that mining right, which is much more economic.
That will pretty much guarantee that we're going to be around for a long time. We want to create a diamond and gold center in Brazil. That's the vision.
DIN: Do you ever encounter investors who are worried that the company only has a NI 43-101 report for 7 percent of the property?
MF: No, they're not worried. I think most of our investors are American and may think more practically in terms of cash flow and getting things done. We don't have a research company — it's built for cash flow.
Let me give an example of that difference. As part of the processing for diamonds and gold, we have sand as a by-product. We looked at the sand and saw that Montes Claros, the city closest to the mine, has almost half a million people. That city is growing by 20 percent a year. It needs cement for houses, hospitals, schools, everything you can imagine. And there's really no supplier of sand near it.
So naturally we said, "okay, let's sell our sand." We have 1 million tonnes of sand, and it's actually annoying because it takes up space. So we did the environmental study needed to show that selling the sand won't affect the environment, and we got approved and are going to begin selling sand.
It will be a beautiful cash flow — we had something that's free and we'll be selling it to someone who desperately wants it. That gives an idea of the way we think — the previous owner didn't even think of that.
But back to the NI 43-101. We may not ever even do an NI 43-101 [for Duas Barras], but in terms of our other properties, which are gold, titanium, vanadium, we may. We would want to do some geological studies ourselves, but when it comes down to doing a major study, our intent is really to sit down with a partner company. We have an enormously interesting pipeline of projects, and we believe that our capital is better used in initial stages.
DIN: Anything else you'd like to add about the company's future plans?
MF: In the US there's a federal law called the Exchange Act — it's a federal regulation that companies must abide by if they trade on a senior exchange like the New York Stock Exchange or the NASDAQ. We wanted to become an Exchange Act company because doing so requires a higher level of transparency.
So we did that — the SEC has allowed us to become an Exchange Act company. That means when we list on a senior exchange we will already have concluded that part of the process, which is the biggest part. That shows we are in very good shape internally.
On a similar note, we are filling out an application for this year for the Canadian OTC Markets. We should have no problem listing, and our goal is to do that very quickly so Canadian investors can buy in the Canadian market.
Securities Disclosure: I, Charlotte McLeod, hold no direct investment interest in any company mentioned in this article.
Editorial Disclosure: Brazil Minerals is a client of the Investing News Network. This article is not paid-for content.
Interviews conducted by the Investing News Network are edited for clarity. The Investing News Network does not guarantee the accuracy or thoroughness of the information reported. The opinions expressed in these interviews do not reflect the opinions of the Investing News Network and do not constitute investment advice. All readers are encouraged to perform their own due diligence.