Best Junior Gold Stocks on the TSXV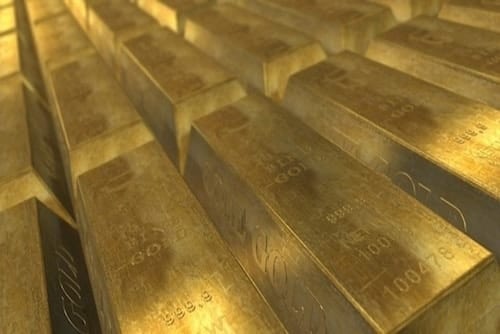 Which TSXV-listed junior gold stocks have performed the best so far this year? Our list includes the five biggest gainers.
Click here to read the latest best junior gold stocks article.
The gold price climbed as much as 16 percent during Q3, driven higher by investors' desire to hedge against inflation and uncertainty.
Despite its stellar performance in early August, the yellow metal ended the three month period up only 8 percent quarter-over-quarter. However, overall it's added more than 22 percent to its value since January, indicating that gold is the metal of choice amid market turmoil and political chaos.
With the US election a few weeks away, the price may again run up as markets grapple with stagnating economies and disrupted supply chains.
One area of the market that has seen growth are junior gold stocks. Heightened interest from investors has led to share price growth, as well as successful capital raisings. Here the Investing News Network has rounded up the five best gold stocks on the TSXV with the biggest share price gains year-to-date.
The list below was generated on October 13, 2020, using TradingView's stock screener, and all companies listed had market caps above C$10 million at that time.
1. Arbor Metals (TSXV:ABR)
Year-to-date gain: 4,118.7 percent; current share price: C$1.80
The largest gainer so far in 2020 is a gold company focused on discovery-stage properties. Arbor Metals is currently developing the Rakounga gold concession in Burkina Faso.
Shares of the junior gold stock trended higher throughout July and August, reaching a year-to-date high of C$0.93 on September 11.
In early September, the company announced plans for a C$3 million non-brokered private placement. The money will be used to advance exploration efforts at the Rakounga project.
Arbor also launched Arbor Gold Royalties during Q3. The subsidiary of the larger Arbor Metals will focus on royalties and streams from mines located on the African continent.
2. Benz Mining (TSXV:BZ)
Year-to-date gains: 1325 percent; current share price: C$0.85
Explorer and developer Benz Mining is currently advancing the past-producing Eastmain gold mine. Focused on Quebec, the firm is also developing the Ruby Hill West and Ruby Hill East projects.
Company shares rose to a quarterly high of C$0.82 at the end of September. In a company update from August, the explorer announced the continuation of a first phase exploration program at Eastmain.
The latest activity related to the project includes a 6,000 meter drill campaign.
In late September, the company initiated two non-brokered private placements for total proceeds of C$10.2 million. In addition to the fundraising, the report notes the company's plans to list on the Australian Securities Exchange.
The placements and listing are expected to be finalized on October 29.
3. Rupert Resources (TSXV:RUP)
Year-to-date gains: 746.2 percent; current share price: C$05.99
International explorer Rupert Resources has gold assets in Finland and Canada.
Shares of Rupert marked a quarterly high in July, coinciding with a C$23.3 million equity financing. The raising closed at the end of July at an increased value of C$25.6 million.
The junior gold stock's share price shed some of its early quarter growth until mid-September, when the company was able to bump up to C$3.64.
Other notable activities includes the joint venturing of the company's Gold Center property with Trillium Gold Mines (TSXV:TGM). The latter will take an 80 percent participating interest in the Ontario property and will commit to spending C$10 million over the first five years.
4. Kesselrun Resources (TSXV:KES)
Year-to-date gains: 712 percent; current share price: C$0.36
Based in Thunder Bay, Ontario, Kesselrun Resources' aim is to acquire and explore gold properties.
Early in the quarter, the company closed a flow-through private placement for C$645,700. In late July, shares of Kesselrun rose sharply from C$0.13 to C$0.41, a 215 percent increase. The stock reached a three month high on August 25 of C$0.43.
A September 3 press release notes a drilling extension at the company's Huronian project.
"The original planned drill program consisted of a total of 2,500 metres, management has decided to extend the drill program to a total minimum of 3,000 metres," it reads.
5. Minnova (TSXV:MCI)
Year-to-date gains: 398 percent; current share price: C$0.40
Gold company Minnova is focused on its past-producing asset, the PL gold mine in Manitoba.
Shares of Minnova spiked at the end of July, rocketing from C$0.18 to C$0.50 by August 7.
Q3 saw Minnova release two updates regarding drilling at the PL mine. The first notes the continuation of a drill program, as well as an update on feasibility study; the second highlights the expansion potential of the property.
Don't forget to follow us @INN_Resource for real-time updates!
Securities Disclosure: I, Georgia Williams, hold no direct investment interest in any company mentioned in this article.