Adventure Gold Discovers New High-grade Zone at Val-d'Or East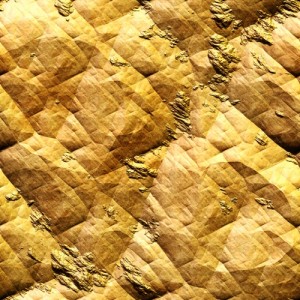 It was certainly a good day for Adventure Gold (TSXV:AGE). The company announced that an exploration drill program has confirmed the presence of a significant gold system at its Val-d'Or East gold project in Eastern Canada's Abitibi region. Drilling also returned additional mineralization consisting of a new discovery for the property.
The Val-d'Or East gold project is wholly owned by Adventure Gold and is located in heart of the gold-rich Abitibi Greenstone Belt. Adventure Gold is focused on discovering and developing high-quality gold deposits in this region, strategically targeting areas close to gold mines where mining production infrastructure is already in place. The properties within the Val-d'Or East project fit that bill, as the project "was the site of a profitable gold production from 1989 to 1993″ and is close to key transportation and power infrastructure.
Recent exploration results were obtained from the program's first three drill holes, which represent 552 meters of the 3,000-meter program currently underway. Specifically, the holes were designed to "explore a parallel and vertical mineralized dioritic dyke partially drill tested historically" — it is 150 meters west of the main dyke that played host to gold mineralization at the now-closed LC Beliveau gold mine.
Apparently, there was indeed "gold in them thar hills." Drilling uncovered notable high-grade gold results, including 12.4 grams per tonne of gold over 7 meters and 6 grams per tonne of gold over 4 meters. According to today's press release, the gold-bearing system shows significant similarities to the one historically observed at the LC Beliveau mine.
"We are very pleased with this discovery and the other initial results," Adventure Gold president and CEO Marco Gagnon is quoted as saying in the press release. "The new zone grading 12.4 g/t Au over 7 metres is one of the richest gold intercept ever drilled on the property. We look forward to see the other drilling results coming."
Although those results are quite exceptional, Adventure Gold notes that it is planning additional drilling to adequately evaluate the gold system.
With Adventure Gold expecting further results to come from the current drilling program in the near term, investors interested in the company may want to keep an eye out to see what happens next.
At close of day today, shares of Adventure Gold were selling for $0.185 each.
Securities Disclosure: I, Teresa Matich, hold no investment interest in any companies mentioned in this article. 
Related reading: 
Balmoral Resources Spikes on Latest High-grade Drill Intersects