TSXV Top 5: Millrock and Nemaska Lithium at the Top
The top five gainers on the TSX Venture Exchange last week were Millrock Resources, Nemaska Lithium, Pure Gold Mining, Pershimco Resources and True Gold Mining. The exchange itself did not see substantial gains.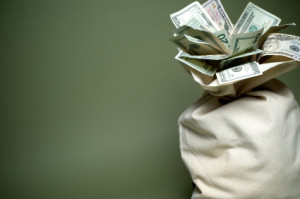 The TSX Venture Exchange didn't see exceptional growth last week, but plenty of mining companies saw substantial gains.
Millrock Resources (TSXV:MRO) came out on top, followed by Nemaska Lithium (TSXV:NMX), Pure Gold Mining (TSXV:PGM), Pershimco Resources (TSXV:PRO) and True Gold Mining (TSXV:TGM).
Millrock Resources
Prospect generator Millrock Resources gained 28.57 percent last week to end at $0.45, but its gain cannot be attributed to any recent news. The company last made headlines during October after closing a non-brokered private placement.
Nemaska Lithium
Based in Quebec, Canada, Nemaska Lithium is focused on both producing high-purity lithium hydroxide/carbonate and developing a lithium deposit. Like Millrock, it was last in the news for closing a private placement, though its closed on November 14.
Just prior to that, the company signed a Social Economic Partnership Agreement with the Grand Council of the Crees (Eeyou Istchee), the Cree Nation government and the Cree Nation of Nemaska. The agreement was regarding the development and operation of Nemaska's Whabouchi lithium project.
"I am obviously delighted that we have reached an agreement that is fair and equitable for all parties," the company's president and CEO, Guy Bourassa, said at the time. "Today we take a key step in a long journey that will lead all parties to the responsible mining of a non-renewable natural resource, to the mutual benefit of all involved. We have consulted with our Cree partners through every step of the project from resource exploration to development, and the ratification of this agreement marks the culmination of years of discussions and collaboration."
Last week, Nemaska saw a weekly increase of 24.14 percent to trade at $0.18.
Pure Gold Mining
Focused on the Red Lake district of Northwestern Ontario, Vancouver-based Pure Gold Mining released on November 13 its financial results and company highlights for the quarter ended September 30, 2014.
"We've made great progress with our recent exploration program at the Madsen Gold Project," President and CEO Darin Labrenz commented. "Drilling results are coming in, and our exploration team is excited to follow up on the ultramafic trend during the coming months. I look forward to bringing further updates to shareholders as we continue this comprehensive exploration program."
Pure Gold Mining enjoyed a boost of 23.4 percent to trade at $0.29 last week.
Pershimco Resources
Junior exploration company Pershimco Resources is focused on Panama and on November 12 acquired all the surface rights at its Cerro Quema project, located in that country. Last week, the company experienced a 21.88-percent increase, hitting $0.20.
True Gold Mining
Vancouver-based True Gold Mining reported on November 17 that construction at its Karma gold project is moving forward on time and on budget.
"We continue to make excellent progress at Karma and remain on track to pour gold by the end of next year," Dwayne Melrose, True Gold's president and CEO, said in a media release.
The news helped the company achieve a 20-percent weekly increase to trade at $0.27.