Uranium Participation Makes First Uranium Purchase in Four Years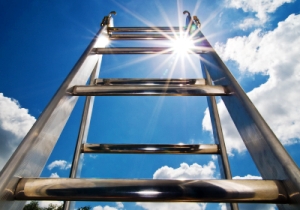 Uranium Participation Corp (TSX:U) is the only physically backed uranium fund. The company's primary objective is to achieve appreciation in the value of its uranium holdings through increases in the uranium spot price. In December, Raymond James analyst David Sadowski made a case for investing in UPC, a fund managed by the management team responsible for Denison Mines (TSX:DML), explaining that the fund offers investors with "great exposure to a uranium price rebound without the typical exploration, development or mining risks associated with some of the other equities." 
After having completed a $57.6 million bought deal financing on February 6, UPC has made its first purchase of uranium in four years. The company announced on Friday that it would use a portion of bought deal financing to purchase 850,000 pounds of U3O8 at an average cost of US$34.74. UPC notes that 250,000 pounds have already been delivered, the remainder will be delivered by the end of June.
In a note to investors, David Sadowski views UPC's latest announcement as a point in the company's favor, supported by the overall sentiment that uranium prices are set to strengthen over the next 12 to 14 months on supply shortfalls and JApanese reactor restarts. Given these variables,  and the companies current available cash, Sadowski expects to see another purchase of 800, 000 – 900,000 pounds of uranium sometime in the coming weeks.
UPC's uranium purchase could not have come at a better time. As Sadowski highlighted in his note, uranium spot prices touched down at $33.88 per pound according to UxC's daily average price chart on Friday, marking the first time in more than eight years that spot prices have dipped lower than the $34 per pound support level. The lower price environment has provided UPC with a prime opportunity to reduce its average purchase cost, as well as take a further chunk of excess uranium off the market. Assuming UPC does make another purchase in the short term, Sadowski estimates that a 1.7 million pound uranium purchase (850, 000 pounds bought so far, plus another 850,000 pounds in the future), would cut the forecasted 2014 over supply estimate to roughly 7 million pounds.
Overall, UPC purchasing uranium combined with mine shut downs only help to take a small edge over the overarching problem of an oversupplied uranium market, which can account for the continued weakness in uranium prices. With the expectation that Japan will restart its reactors in the near future contributing to further alleviate the oversupply, the firm sees upward pressure on prices in the future that could lend support to bring new, desperately needed, mines online.
Sadowski sees this reflecting in shares of UPC, which have been trading at a premium to net asset value since October. Raymond James maintains a BUY recommendation on UPC, with a target price C$6.75. The firm has prices this target on the fund's inventory of 15 million pounds of U3O8 equivalent at US$46 per pound (adjusting fo current assets and liabilities). UPC currently has an implied price of uranium at US$39 per pound.
Securities Disclosure: I, Vivien Diniz, hold no investment interest in any of the companies mentioned.