Uranium Industry Support from the Office for Nuclear Regulation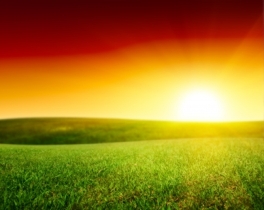 By Dave Brown – Exclusive to Uranium Investing News
A recently published final report by the Office for Nuclear Regulation (ONR) in the United Kingdom, follows an interim report released earlier in May with the positive guidance that, "The Industry and others [in the United Kingdom] have responded constructively and responsibly to the recommendations made in our interim report and instigated, where necessary, significant programmes of work. This shows an on‐going commitment to the principle of continuous improvement and the maintenance of a strong safety culture."
The release serves as a response to Japan's experiences indicating that no fundamental safety weaknesses have been identified in the nuclear industry within the United Kingdom. The 315 page detailed chronology and analysis does suggest that the nuclear industry can become even safer by focusing on 38 areas which can be learned from the Fukushima Daiichi accident.
Last October, Energy Secretary Chris Huhne appeared on BBC to demonstrate a considerable endorsement for the nuclear industry, "we struck a deal in the coalition agreement which was very clear about nuclear envisaging that nuclear will play a part in our energy mix in the future. There is an overwhelming majority in the House of Commons if you count Labour and the Conservatives for nuclear. 'A deal is a deal' and I'm there to deliver it."
Moving forward
The results will be of importance for investors and nuclear industry stakeholders as the United Kingdom generates approximately 15.7 percent of its total electricity from nuclear power and in October 2010 the government permitted the construction for up to 8 nuclear power stations to be built. Currently, there are a total of 13 planned or proposed nuclear reactors; however, 17 of the existing 18 facilities are scheduled to be retired by 2023.
During a video press release, Mike Weightman, the chief inspector of nuclear installations and executive head of the ONR did not examine nuclear policy issues; however, did provide positive commentary as, "part of the journey we're on, always striving to improve, never being satisfied with where we are but looking at how we can learn lessons from others and from others' experiences and that's the same for the [nuclear] industry."
Recognizing critical expertise and data provided by the International Atomic Energy Agency (IAEA) and Japanese stakeholders, Mr. Weightman contends, "We believe that the significant lessons have been identified. However, with additional detailed information and research some extra detailed insights may be expected to arise in the longer term. We intend to monitor closely any such developments as part of continuing to seek improvements in nuclear safety and take these forward with the nuclear industry in line with our normal regulatory approach of challenge, influence and, where needed, enforcement."
Utility service operator offering endorsement

Sellafield Ltd demonstrated its interest in the recommendations on decommissioning and legacy issues, ensuring continuous improvement with safety as the number one priority. The private company is responsible for remediation, waste management and effluent treatment at a number of sites in the United Kingdom on behalf of the Nuclear Decommissioning Authority (NDA).  The management consortium that collaborates to represent Sellafield includes URS (NYSE:URS), Amec (LON:AMEC) and Areva Group (EPA:AREVA).
The IAEA concludes its mission
The IAEA international expert mission to Japan finished last week, following up an earlier due diligence undertaking held previously in the year. A final report of the International Remediation Expert Mission is expected be presented to the Japanese Government in November.
Securities Disclosure: I, Dave Brown, hold no direct investment interest in any company mentioned in this article.