The Nuclear Power Industry Will Survive the Japan Crisis
Japan's nuclear crisis will significantly depress the demand for nuclear power in the short to medium-term, however, renewable energy technologies such as wind and solar—which have been touted as the answer to the world's desire for cleaner, more sustainable sources of energy—are years away from matching the reliability, efficiency and scale of energy production that nuclear power provides.
By Melissa Pistilli—Exclusive to Uranium Investing News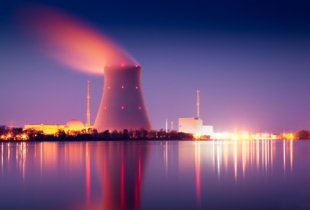 In Japan, the world's most catastrophic nuclear crisis since the 1986 Chernobyl disaster has other nuclear energy-dependent nations on edge as the crisis at the Fukushima Dai-ichi plant continues to worsen.
Citizens and politicians, fearful of the same tragedies in their own backyards, are calling on governments around the world to rethink their nuclear power programs. Riding the wave of growing fear, investors have been pulling out of nuclear and uranium stocks as some in the markets are calling for the end of the nuclear renaissance and the death of the uranium bull.
Monday, the spot price of uranium dropped nearly 10 percent to US$60 a pound with more declines expected in the coming week as the nuclear crisis in Japan unfolds.
Over the first two days of the week, shares in Denison Mines Corp (AMEX:DNN) (TSX:DML) lost 23 percent. Tuesday, Uranium One (TSX:UUU) fell 18 percent, Ur-Energy (AMEX:URG) (TSX:URE) and Forsys Metals (TSX:FSY) both fell by 19 percent, and Cameco (NYSE:CCJ) (TSX:CCO) took a hit of 7 percent.
Without doubt, the unfolding tragedy in Japan has severely crippled the perception of nuclear power as a safe, clean alternative to fossil fuels.
"Nuclear power generation has been slowly gaining support both here in the U.S. and in Europe," said Josh Feinman, global chief economist for DB Advisors, a division of Deutsche Bank. "I'm afraid this is going to set back nuclear power construction yet again."
"It's too early to make a final diagnosis of what is happening in Japan, but what is obvious is that this will be a colossal setback for the nuclear industry at just the moment at which climate change is sparking a real renaissance," said Mark Lynas, environmental activist, author and nuclear energy advocate.
European energy ministers met Tuesday in Brussels and agreed to assess the safety of its nuclear power plants through a series of stress tests aimed at evaluating the facilities' abilities to stand up to earthquakes and terrorist attacks, amongst other emergencies. Germany plans to take seven of its 17 reactors offline for three months and mull over plans to extend the life of its nuclear facilities. Switzerland plans to put three new plants on hold, while Finland has also decided to inspect the safety of its plants.
In Chile, the government has announced it is suspending approvals for nuclear power stations to review safety standards, and has also ordered safety inspections of existing facilities and plants now under construction. Chile and the US were expected to ink a memorandum of understanding on nuclear cooperation next week.
China also suspended the approval process for new nuclear power plants for a review of safety standards.
Those forecasting the end of the nuclear renaissance point out that after Chernobyl, many European countries banned the expansion of nuclear power programs and not a single new reactor was put in place in the US for a quarter of a century.
Although it is highly likely that Japan's nuclear crisis, worsening by the minute, will significantly depress the demand for nuclear power in the short to medium-term, the reality is that the energy demands of the world are still growing with an estimated increase of 35 percent in global demand over 2005 levels by 2030.
And unlike 25 years ago, the world is facing a serious need for fossil-fuel alternatives. While renewable energy sources such as wind and solar have been touted as the answer to the world's desire for cleaner, more sustainable sources of energy, these technologies are years away from matching the reliability, efficiency and scale of energy production that nuclear power provides.
One significant point made by nuclear power proponents, including environmentalists who see the value in nuclear energy as an alternative to fossil fuels, is that today's new reactors are much safer than those at Three Mile Island or Chernobyl or even Fukushima—although it first came on line in 1996, construction began in 1972.
Many nations' nuclear power programs, including those of China and South Africa, include replacing old reactors with new, safer technologies such as the pebble bed reactor, which is designed to withstand high temperatures of up to 1600 degrees Celsius and has less radioactive fluids in its core than traditional models.
The major underlying factor for the recent revival of the nuclear industry is the global push toward fossil fuel alternatives as governments strive to address issues of climate change and air pollution. And that factor is not going away.
In fact, the Japan nuclear crisis has sent shares in the renewable energy industry rising, especially in the solar sector, as investors speculate that the disaster will force governments to abandon nuclear for renewable energy, evidence of a commitment to moving away from fossil fuels.
However, in reality, renewable energy technologies are not yet capable of matching global energy demands diverted from nuclear power-generated sources, leaving cheaper coal-burning plants as the only viable alternative to nuclear.
Such a prospect is highly concerning to those who value nuclear power as a major player in substantially reducing the amount of carbon emissions created by the world's hunger for energy.
"While I understand the public's fear, I am concerned given the important role of nuclear power. I encourage patience until more information is gathered for a full review so we can learn the lessons," said International Energy Association (IEA) chief Nobuo Tanaka, voicing concerns that sidelining nuclear power projects may hinder global efforts to reduce carbon emissions and control climate change.
According to the IEA, nuclear power was responsible for approximately 13.5 percent of global electricity generation in 2008. "I think it is very difficult (to fight global warming), even impossible, without using nuclear power," Tanaka told Reuters.
Despite the damage done to the public's perception of nuclear power's safety, energy experts believe its important role in meeting a large percentage of the world's energy will not be diminished. "But nuclear power will definitely come back because it is a necessary technology to achieve sustainability for the future," assured Tanaka. In Europe alone, 150 reactors are in operation and these are not in any near-term danger of being replaced by coal-burning plants or even renewable energy sources.
Others agree, including Jean-Marie Chevalier, an economist and energy expert at the Université Paris Dauphine. Given the hundreds of billions of dollars governments have invested in existing reactors and plants under construction, "the accident in Japan is not a death sentence for nuclear power."
"I think there will be a nuclear expansion due to the effect of global warming — it's a necessity," said Hans Blix, former United Nations chief weapons inspector said in an interview with Bloomberg Television.
Yes, the public perception of nuclear power will take several steps back, aligning with the fearful climate created after the Chernobyl disaster, but "it is most unlikely the disaster will spell the end for the nuclear energy industry—as we are already seeing in Germany and India, countries will review their nuclear precautions, and where they have other options, they may reconsider—but it is hard to see us getting by without it at all," said Professor Paul Ekins, Energy and environment policy specialist at University College London Energy Institute, in an interview with CNN.
Perhaps the silver lining to the Japan nuclear crisis is that it offers an opportunity, as the disasters at Three Mile Island and Chernobyl did many years ago, to review and improve upon the safety and security features of a highly important technology that provides so much of the world's energy and will continue to do so.
While the warranted and cautious reaction of governments to nuclear power is having a negative impact on nuclear and uranium equities this week, any steps taken now to improve the safety and security of nuclear power plants will only strengthen the cause down the road for nuclear generated power as a viable option for energy-hungry economies.