Survey: China Works Thorium into Nuclear Plans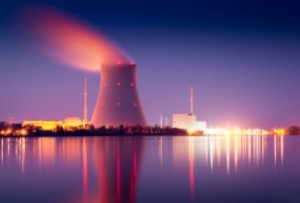 The heat is on. Or at least that's the intention with the new thorium-fired nuclear plants that China is looking to build. Scientists in Shanghai are on an accelerated schedule to develop the first fully functioning thorium reactor within the next 10 years.
Initially given a 25-year time frame for the project, Professor Li Zhong, a scientist working on the project, explained to South China Morning Post that "[i]n the past the government was interested in nuclear power because of the energy shortage. Now they are more interested because of smog."
And of course, pollution is a pressing problem for the country.
"The problem of coal has become clear," Li told SCMP, adding, "[i]f the average energy consumption per person doubles, this country will be choked to death by polluted air."
In response to China's pollution concerns, Premier Li Keqiang declared a "war on pollution" to the national legislature in early March, promising to take significant measures to tackle the problem. Those measures include turning away from coal-fired power stations, which in 2013 accounted for roughly 70 percent of China's electricity.
Nuclear power, on the other hand, currently accounts for roughly 1 percent of China's electricity demand and offers a "solution for massive coal replacement and thorium carries much hope," Li said.
Why thorium? 
According to figures from the World Nuclear Association, China currently has 20 operating nuclear power plants and another 28 under construction — that amounts to nearly 40 percent of the world's total. In 2013 alone, China is expecting to add 8.6 gigawatts of nuclear power capability to its electric grid. However, even with that addition, uranium-fueled nuclear power still accounts for a measly 2 percent of China's electricity.
Beyond this year, the country has a extremely ambitious nuclear program lined up, with plans to generate almost 60 gigawatts of nuclear energy by 2020 and up to 150 gigawatts by 2030.
In a recent interview with StreetWise, Gold Stocks Trader Jeb Handwerger highlighted that despite headlines regarding a Chinese economic slowdown, the country has been fairly busy scooping up any available commodities, including, of course, uranium. That raises the question: why the country is suddenly turning to thorium for power?
It stands to reason that China is trying to stay one step ahead of the crowd. It is a well-understood fact that in the coming years, the uranium market will be facing a supply shortage, with not nearly enough of the matieral to meet the growing nuclear energy needs of the world. So with the threat of scarce supply on the horizon, the country is looking for alternative to meet its growing energy needs.
By comparison, thorium is extremely abundant. And given that it is found in rare earth deposits, which China is no stranger to owning, the country is sitting on a mother lode of thorium. With that in mind, perhaps China is making the right choice by turning to a more abundant thorium to feed its energy needs.
After all, supporters of thorium say the metal promises a safer, cleaner and cheaper alternative to uranium.
The technology
Using thorium as a nuclear fuel is not a new subject of discussion. The theory just hasn't been put into practice much.
According to the SCMP, "[w]estern countries such as the United States have experimented with thorium reactors but gave up on the technology because of the engineering difficulties."
Chinese scientists, however, are not being offered the same opportunity. The SCMP writes that researchers on the project are reportedly under considerable pressure to succeed with such a daunting task.
The WNA notes that there are seven different reactors that are able to handle thorium as a fuel. Of those seven, China appears to be looking at Molten Salt Reactors (MSR) to bring its thorium nuclear plans to life.
MSR technology involves burning thorium in a salty "soup" with the intention of releasing heat many times higher than current nuclear reactors. New York Times columnist Ambrose Evans-Prichard writes that MSR is arguable the best adapted for thorium; however, it does come with its own slew of problems.
However, given the limited "working" knowledge of thorium as a nuclear fuel, problems are to be expected.
"We are still in the dark about the physical and chemical nature of thorium in many ways," said Li. "There are so many problems to deal with but so little time."
What does this mean? 
Recently, thorium has been gaining more and more interest from the energy sector as we look for more solutions to safely and economically power our lives. With yet another option on the table, perhaps we will see some added competition to uranium and a possible solution to coal-fired plants.
What do you think? Take our survey.
[polldaddy poll=7895072]