Paladin Energy Refinances Langer Heinrich Facility: Not Out of the Woods Yet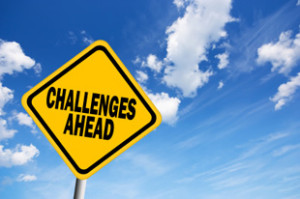 It was good news today for Paladin Energy (TSX:PDN,ASX:PDN) with the successful refinancing of the Langer Heinrich facility. The uranium company has refinanced the existing US$110-million project finance facility and US$20-million working capital facility to a new US$70-million syndicated loan facility.
Proceeds from the Langer Heinrich minority sale, which was completed in conjunction with the financing, were used to prepay US$30.83 million of the existing facility, lowering the outstanding balance to US$70 million.
As Paladin reported, the "new facility will provide significant cash flow benefits and further strengthens Paladin's financial position." The company is looking at annual principal repayments being reduced by US$32.4 million over the first 3.5 years of the facility, from US$18.33 million to US$9.09 million, with the first payment of US$4.55 million due only in December 2014.
Despite the company's positive news, Raymond James analyst David Sadowski still sees challenges ahead for the uranium company.
"Despite the relief, we remain cautious on the name given US$644 mln in debt, particularly US$300 mln in convertible bonds maturing Nov-2015 – a challenging hurdle to clear in the weak uranium price environment (spot US$28/lb: a nine-year low)," Sadowski said in a note to investors.
With spot prices still depressed, Sadowski modeled operational cash flows from the company's remaining stake in the Langer Heinrich project as being insufficient to cover the debt payments and "stubbornly high G&A." Furthermore, Sadowski noted that bond maturities in November 2015 and April 2017 will require a capital markets solution. As a result, the firm has a projected funding shortfall of $130 million expected for about the F2Q16 . He expects the shortfall to rise to US$480 million in about F2017.
In order for Paladin to avoid "potentially punitive re-financing terms," Sadowski believes that it needs to see a swift and dramatic move in uranium prices. Given the latest price prediction of US$35 per pound of U3O8 in about 2015, the road ahead for Paladin won't be easy.
Following the news, Sadowski's price target remains unchanged, at $0.30, due to significant balance sheet risk. Paladin Energy was down slightly in Wednesday trade, closing 2.63 percent lower, at $0.37.
Securities Disclosure: I, Vivien Diniz, hold no investment interest in any of the companies mentioned.