Nuclear Power Capacity Shows Signs of Growth Two Years Post-Fukushima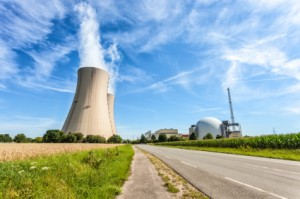 The uranium spot price is unchanged from last week, trading at $42 per pound U3O8, according to TradeTech. The industry consultant also reported that "most buying interest remains discretionary in nature and spot supply is sufficient to meet existing demand." The slow start to restarts in Japan's nuclear power program may further dampen spot prices.
The two-year anniversary of the Fukushima nuclear disaster is approaching, and Japan's idled nuclear power plants aren't expected to come back online in 2013. That's because "broader safety measures under the new standards are expected to make it difficult for inspections to be completed by the end of the year," MarketWatch reported.
Backing that statement up, Japan's prime minister, Shinzo Abe, told parliament on Tuesday, "[t]here won't be any resumption of nuclear power plants without safety approval."
Uranium spot prices may be stuck in a slump post-Fukushima, but the nuclear power industry is showing signs of recovery. The International Atomic Energy Agency (IAEA) has issued a report that marks 2012 as a year of renewed growth in global nuclear power generation capacity. The IAEA notes in the report that it did expect growth to slow following the disaster, but not to "reverse" direction. The agency's report shows that this prediction turned out to be apt: total nuclear power electricity generation for 2012 was 372.5 gigawatts, up 3.7 gigawatts from 2011. A total of seven new reactors are presently under construction in China, South Korea, Russia and the United Arab Emirates. The IAEA forecasts that by 2030, nuclear power capacity will grow by between 23 and 100 percent.
Westinghouse, which is owned by Toshiba (TSE:6502), and Russia's Rosatom are competing for a contract to build two new reactors at the Temelin plant in the Czech Republic. Projected to cost at least $10 billion, the project is considered "the most lucrative [nuclear] contract on offer anywhere in the world," reported Alaska Dispatch.
Vietnam's Song Da, which is overseeing the construction of the nation's first nuclear power project, announced that it will soon send 2,000 employees, including engineers, to Japan and Russia for training. Vietnam plans to build 13 nuclear power reactors by 2030, according to Energy Business Review, with an anticipated capacity of 15,000 megawatts. The first two plants, Ninh Thuan 1 and Ninh Thuan 2, are slated for operation by 2021.
France's GDF Suez (EPA:GSZ) and Japan's Itochu (TSE:8001) and Mitsubishi (TSE:8058) have placed a joint bid to construct Turkey's second nuclear power plant, and may bid on the third plant as well, reported the Hurriyet Daily News. Companies from South Korea, China and Canada are also in the running for the $25-billion contract, with China and the French-Japanese group being the "front-runners." The 5,000-megawatt power plant will be built in the Black Sea province of Sinop.
Jordan is set to award a nuclear reactor construction contract next month to either Rosatom or a another French-Japanese consortium led by AREVA (EPA:AREVA) and Mitsubishi, reported the Financial Times on Wednesday. The contract involves building two 1-gigawatt nuclear reactors near Jordan's capital city.
Canada and India are soon expected to sign a nuclear cooperation agreement that will include the sale of high-quality Canadian uranium, reported The Times of India. The two countries entered into a Nuclear Cooperation Agreement in 2010, and in November 2012, prime ministers Stephen Harper and Manmohan Singh decided to start implementing the agreement. The uranium sales arrangement is awaiting India's approval, but Canadian officials are confident that will come through in the near future. India also reached a similar agreement with Kazakhstan this week; it allows for sales through 2014.
The long-awaited opening of Cameco's (TSX:CCO,NYSE:CCJ) Cigar Lake uranium project is finally on the horizon, reported The Globe and Mail on Tuesday. Mining is slated to commence in mid-2013 and will be followed by first production from the mill, according to Cameco's CEO, Tim Gitzel. Cigar Lake has an expected mine life of 20 to 30 years, with grades upwards of 100 times the world average.
Company news
Last week, a US district court denied a conservation group's request to halt construction at Ur-Energy's (TSX:URE,AMEX:URG) Lost Creek uranium project in Wyoming. The company plans to begin production this year. The case was brought by the Biodiversity Conservation Alliance, which has also filed a suit against the Bureau of Land Management High Desert District. Ur-Energy announced on Tuesday that construction plans remain on schedule.
Uranium Energy (AMEX:UEC) announced an inferred resource estimate for its Burke Hollow ISR project in Texas. Drill results show an inferred resource of 3.03 million tons grading 0.047-percent U3O8 and containing an estimated 2.9 million pounds of U3O8 at a U3O8 cut off of 0.02 percent.
Forum Uranium (TSXV:FDC) commenced a 3,000-meter drill program at its NW Athabasca joint venture project located in Saskatchewan's Athabasca Basin. "To date, uranium mineralization has been intersected at the historical Zone 2A (2.48% U3O8 over 1.5 metres) and on two gravity targets (Opie and Barney) out of five targets investigated by two drill campaigns in 2012. There still remain 12 untested targets on the property," states the news release.
Kivalliq Energy (TSXV:KIV) filed a revised NI 43-101 independent technical report updating the resource on its Lac 50 Trend project in Nunavut, Canada.
Kivalliq also announced preliminary metallurgical test results for the Lac 50 Trend uranium deposits. "Optimized results from alkaline leaching indicate that 94.1% of uranium can be extracted in 48 hours and 95.9% of uranium extracted in 72 hours," states the press release.
Energy Fuels (TSX:EFR) reported that the Colorado Department of Public Health and Environment (CDPHE) "affirmed the decision of an appointed hearing officer in an administrative process required for the reissuance of the radioactive materials license for the Company's Piñon Ridge Mill." The company expects the CDPHE to issue a new license decision on the Piñon Ridge mill by the end of April 2013.
U3O8 (TSX:UWE,OTCQX:UWEFF) signed a joint venture agreement with Avocet Resources (ASX:AYE) to explore U3O8's wholly owned Sierra Cuadrada project, which is located in Argentina. Avocet, which will manage the project, may earn a 51-percent interest by contributing $1 million in exploration expenditures over a maximum four years.
Securities Disclosure: I, Melissa Pistilli, hold no direct investment interest in any company mentioned in this article.
Related reading: 
Economics and Water Security Drive Nuclear Power Push in the Middle East