Kazakhstan and India Securing Partnership
During a press conference, Indian prime minister Manmohan Singh indicated positive guidance for nuclear power in the light of incidents at Fukushima, "when cool headed discussions take place about the future of energy," nuclear would be "one of the essential options which all countries must keep in order to deal with the problems like climate change and energy security."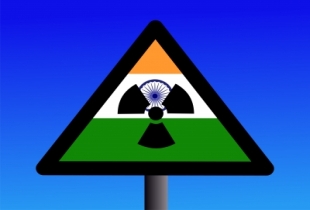 By Dave Brown – Exclusive to Uranium Investing News
Just over a month after Kazakhstan and China generated headline news for agreeing to a formal alliance, the government of India has signed an agreement with Kazakhstan for cooperation in peaceful use of nuclear energy. This more formalized agreement follows a memorandum of understanding signed by the two countries in 2009.
The agreement was signed during an official visit to Kazakhstan by Indian prime minister Manmohan Singh in the Kazakh capital Astana. During a press conference, the prime minister indicated positive guidance for the industry about the need for nuclear power in the light of incidents at Fukushima. Admitting that there is likely to be "a certain amount of nervousness about extensive use of nuclear energy" in the short term, he expressed his belief that "when cool headed discussions take place about the future of energy," nuclear would be "one of the essential options which all countries must keep in order to deal with the problems like climate change and energy security." At the present time India has 20 operating nuclear units with five more, including a fast breeder, under construction and an additional 39 planned or firmly proposed.
Last October, the Nuclear Power Corporation of India Ltd (NPCIL) reported that it had imported some 868 tonnes of uranium so far that year, including 300 tonnes of natural uranium from Kazakh nuclear company Kazatomprom. Earlier this year, Vladimir Shkolnik, chief executive of Kazatomprom, forecast that the country would produce 19,600 tonnes of uranium this year, up from the 17,803 tonnes produced in 2010. Kazakhstan expects this 10 percent increase in uranium production to cement its position as the world's largest producer of the "other yellow metal."  The country has 15 percent of the world's uranium resources and became the leading uranium producing country in 2009.
Historically, Kazakhstan was home to the BN-350 fast reactor at Aktau, which was built under Russian supervision and operated for 27 years, closing in 1999. The government has expressed a renewed interest in the potential to utilize nuclear power, and plans for a Japanese-built 600 MWe boiling water reactor, most likely in eastern Kazakhstan.
Mining merger & acquisition development
Hathor Exploration Limited (TSX:HAT) has provided a binding all-share takeover offer to Terra Ventures Inc. (TSXV:TAS) that they say will consolidate ownership of the Roughrider uranium deposit in Saskatchewan's Athabasca Basin. Based on pre-announcement stock prices Hathor's potential offer values Terra at $24 million. Terra Ventures shareholders would own about 10 percent of the combined company.
Additionally, Terra possesses other North American uranium interests including three properties adjoining the northwest side of the joint venture Wheeler River property of Denison Mines (TSX:DML) (AMEX:DNN) and Cameco (TSX:CCO) (NYSE:CCJ) containing the "Phoenix discovery."
If the deal receives approval, Hathor will own 100 percent of the Roughrider deposit and 98 percent of the Russell Lake exploration project, both in the Athabasca Basin. On Friday, Hathor provided a drilling update on its Russell Lake exploration program with continued exploration on the property this summer to be planned and announced following a full compilation of all geophysical, geological and geochemical data.
In a joint announcement Hathor and Terra said, "consolidating the fragmented ownership of Roughrider and Russell presents significant potential post-transaction value for both groups of shareholders."
Spot market uranium price weaker on low volumes
The spot market price declined slightly by $0.75 to $57.00 per pound of uranium with relatively smaller volumes traded this week. The market edged up early in the week following news that Energy Resources Australia (ASX:ERA)  was suspending processing operations for another three months at its Ranger uranium mine, which had been on a 3 month shut down since the end of January because of continuing heavy rain during an extended wet season in Australia's Northern Territory. Prices quickly fell back as buying interest remained weak and buyers appear extremely price sensitive and cautious to commit to purchases at higher prices. As a result, some sellers lowered their prices in order to conclude sales and prices softened as the week came to a close with four transactions reported during the week.