Despite Japan's Radioactive Leak, Uranium Outlook Still Good
News that toxic leaks out of Japan's Fukushima Daiichi nuclear plant are still going strong are raising concerns about the status of Japan's nuclear future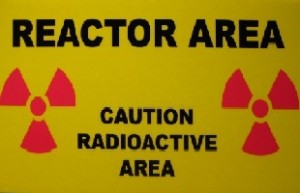 News that toxic leaks out of Japan's Fukushima Daiichi nuclear plant are still going strong are raising concerns about the status of Japan's nuclear future. Japan's nuclear watchdog reported on Wednesday that the severity of the toxic water leak at Japan's damaged power plant has reached a rating of level three, the highest that it has been in over two years.
Tokyo Electric Power Co. (TEPCO) has come forward with the fact that 300 and 600 tons of water that cools the Fukushima reactors is draining into the Pacific Ocean every day. The discovery has led the watchdog to the decision to build a 1.4-km underground wall of frozen soil around the perimeter surrounding buildings 1 through 4. Engineers working on the project anticipate it to cost somewhere between $300 million and $410 million.
This would not be the first time that ice was used in mining. Cameco (TSX:CCO, NYSE:CCJ) used the technique at Cigar Lake. However, in the case of Fukushima, it would be the world's largest ice wall.
The containment system proposed for the Japanese plant does not come without its skeptics. Engineering.com reported that Chief Cabinet Secretary Yoshihide Suga voiced his concerns relating to the wall saying, "There is no precedent in the world to create a water-shielding wall with frozen soil on such a large scale (as planned now at the Fukushima complex). To build that, I think the state has to move a step further to support its realization."
Despite naysayers, Japanese work crews are moving forward with the wall. The expectation is that the wall won't be completed until 2015, Bloomberg reported.
What about uranium miners?
In an interview with Reuters, Vanessa Guthrie, managing director of Australia's Toro Energy Ltd (ASX:TOE), was firm in her belief that despite the the concerns raised by Japan's radiation leaks, the overall expansion of the uranium industry won't be dissuaded.
Nuclear plants are still being commissioned which means that, when long-term supply projections are taken into consideration, the supply picture still comes up short.
"I don't believe that this will delay or defer ongoing developments of the nuclear industry," Guthrie told Reuters. "For example, it will certainly not cause the Chinese to stop building new plants."
According to the World Nuclear Association, China, now with 15 operating reactors on the mainland, is is well into the next phase of its nuclear power program. Some 26 reactors are under construction and additional reactors are planned, the association says, resulting in a four-fold increase in nuclear capacity by 2020.
With the end of the U.S.-Russia Megatons to Megawatts Program, Guthrie sees a tightening of uranium supplies once the 24 million pounds of secondary uranium is removed.
What's in a spot price?
In light of all the bad news in the uranium industry, August spot prices are down at $35 per pound of U3O8. But Will Smith, senior portfolio manager at New City Investment Managers, is recommending that investors focus on what is going on with strategic players and not the spot price.
Smith says investors should direct their attention to activities such as those of a state-owned Chinese nuclear group which has absolved Namibia-focused uranium miner Kalahari Minerals (LSE:KAH). Furthermore, Cameco has been busy acquiring assets from more diversified miners.
Smith says that these transactions are indicative that bulls are pulling confidence from uranium's supply and demand dynamics.
Securities Disclosure: I, Vivien Diniz, hold no direct investment interest in any company mentioned in this article.