Denison to Bring In-situ Recovery Uranium Mining to Athabasca Basin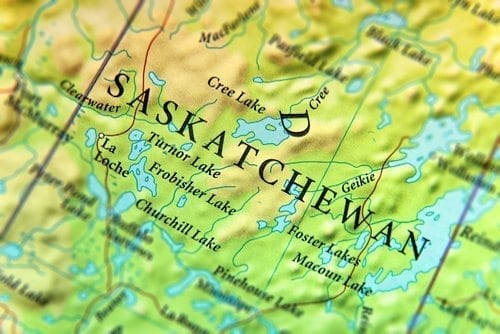 Canadian uranium explorer Denison Mines has released the results of a prefeasibility study conducted on its Wheeler River uranium project.
Canadian uranium explorer Denison Mines (TSX:DML,NYSEAMERICAN:DNN) has released the results of a prefeasibility study (PFS) conducted on its flagship project, the Wheeler River uranium site. Included in the release was the development plans for two key targets, the Phoenix and Gryphon deposits.
Denison recently acquired controlling interest in Wheeler when it purchased a 24-percent stake in the project from Cameco (TSX:CCO). Located in the Athabasca Basin of Saskatchewan, the Wheeler project is just one of the many uranium developments currently underway in the province.
However, unlike other uranium developments, Wheeler is unique because it will use two types of uranium mining methods to extract the energy material from the earth.
In the newly completed PFS, Wheeler's pre-tax net present value is set at C$1.31 billion, with an internal rate of return of 38.7 percent and initial production capital of C$322.5 million. The study also notes that the two-deposit project could produce 109.4 million pounds of U308 over a 14 year life-of-mine if the resources are co-developed simultaneously.
For the Phoenix deposit, an in-situ recovery (ISR) mining operation is suggested, with a processing plant to be built on site. According to Denison, this will be the first time ISR mining has been used in the Athabasca Basin to recover uranium.
On the other hand, the Gryphon deposit is to be mined with a traditional underground operation and long-hole mining approach. Denison will process the materials from Gryphon at its nearby McLean Lake mill, where the uranium company owns a 22.5-percent stake.
"The selection of ISR mining for the high-grade Phoenix deposit is a defining moment for our company and a potentially transformational development for the future of uranium mining in the Athabasca Basin – bringing the world's lowest cost uranium mining method to the jurisdiction hosting the world's highest-grade uranium deposits," David Cates, president and CEO of Denison, said in the announcement.
Denison has been beefing up its presence in the basin as Cameco has been slowly moving away from uranium production in the area. Denison's plans to increase development and production in Saskatchewan coincides with a growing concern over global uranium supplies shrinking.
"Based on an estimated production cost of US$3.33 per pound U3O8 and relatively modest initial capital costs, the Phoenix operation is expected to have superior leverage to an anticipated recovery of the spot price of uranium – owing to the fact that the operation may not require a book of long-term contracts to support a development decision," added Cates.
"The Gryphon deposit is a perfect complement to Phoenix, as it is expected to supply additional low-cost pounds, financed through cash flow from Phoenix, at a time when the uranium market is expected to be in a significant supply deficit."
The results of the PFS will now be combined with the data the company has gathered through environmental baseline studies and community consultations in recent years. The next step for Wheeler is a full feasibility study that will include some engineering construction work.
The first phase of development construction is slated to begin in 2021.
Denison shares were up 6.94 percent as of 12:30 p.m. EST on Tuesday (September 25), trading at C$0.77.
Don't forget to follow us @INN_Resource for real-time updates!
Securities Disclosure: I, Georgia Williams, hold no direct investment interest in any company mentioned in this article.