China Looking to Grow its Stake in the Uranium Market
More than one big announcement from China hit the uranium space this week. First, China National Nuclear and China General Nuclear Power Group announced plans to obtain stakes in French nuclear company Areva. Then CNNC subsidiary CNNC International said it plans to seek acquisition opportunities to help meet growing Chinese uranium demand.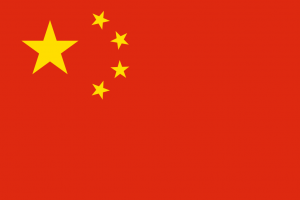 More than one big announcement from China hit the uranium space this week. First, China National Nuclear (CNNC) and China General Nuclear Power Group (CGN) announced plans to obtain stakes in French nuclear company Areva (EPA:AREVA,OTCMKTS:ARVCF). Then CNNC subsidiary CNNC International (HKEX:2302) said it plans to seek acquisition opportunities to help meet growing Chinese uranium demand. 
CNNC and CGN have not specified how many Areva shares they will be buying, but China's hold on the uranium space will definitely be strengthened with those companies taking stakes in the world's largest uranium producer. In terms of CNNC International's interest in acquiring uranium assets, CEO Wang Ying said that the company is specifically looking at Kazakhstan, Canada and Australia.
Experts believe both of these announcements signal that China is very much an active buyer of uranium assets. That falls in line with the Asian nation's plan to spend $100 billion on raising its domestic nuclear power capacity from 20.3 GW in 2014 to 58 GW by 2020.
Areva's growing relationship with Chinese utilities
CNNC has had a partnership with Areva for some time now, with the companies cementing their relationship by signing a series of agreements in April 2013. They then expanded their cooperation when they signed an agreement in January to create a joint venture in the field of nuclear transportation and logistics.
When the French utility, which is 87-percent state owned, announced restructuring plans after recording a loss of $4.8 billion euros in 2014, it attracted further interest from CNNC, as well as other Chinese utilities looking for a piece of the uranium pie — luckily, Areva is very much open to investment.
"Especially as Areva is now in a difficult time, we shall cooperate more, which can either cover the whole industrial chain, or over uranium mining, fuel supplies or reactor building," CNNC's general manager, Qian Zhimin, told the media earlier this month.
Given that statement, this week's news about CNNC and CGN is unsurprising. That said, it's still uncertain what their investment in Areva will mean — as mentioned, no details have been given about the size of the stakes CNNC and CGN have taken. Offering a little insight, an employee of CNNC who refused to be named told the Global Times that CNNC will join French state-owned utility company Eléctricité de France in seeking to reorganize the French nuclear sector.
CNNC International on the hunt for uranium assets
CNNC International has been more transparent about its plans. As mentioned, it's on the lookout for assets in Kazakhstan, Canada and Australia, and according to the Financial Post, it's specifically interested in projects with a uranium resource of at least 30,000 tonnes, cash production costs no higher than US$25 per pound and total production costs that come in at or under US$45 per pound.
Those specifications might sound broad, but fortunately for investors, Rob Chang of Cantor Fitzgerald has released a note on which projects in those three regions might be acquisition targets for CNNC International.
In Canada, Chang sees Fission Uranium's (TSX:FCU) Patterson Lake South as one project that fits the bill in terms of size, although production costs have yet to be determined. Then there is Cameco's (TSX:CCO,NYSE:CCJ) Millennium deposit, whose costs are likely to be within the specified range; it's just a few million pounds short in size. UEX's (TSX:UEX) Shea Creek deposit is another large project that is the right size, but its costs are still not finalized. Finally, there is Rio Tinto's (ASX:RIO,NYSE:RIO,LSE:RIO) Roughrider project in Saskatchewan, which fits the size criteria and will likely be within the cost range as well.
CNNC International is looking to make its acquisitions within the next five years, and taking that into consideration, Chang also sees NexGen Energy's (TSXV:NXE) Arrow project,  Kivalliq Energy's (TSXV:KIV) Angilak deposit, Denison Mines' (TSX:DML,NYSEMKT:DNN) Wheeler River project and Areva's Midwest project as others that may be of interest.
For projects Down Under, Energy Resources of Australia's (ASX:ERA) Ranger 3 Deeps is a viable candidate, although Chang believes permitting may be an issue. The other possibility for Australian projects would be Cameco's Yeelirie, but again, costs are yet to be determined. Looking at the longer-term potential, Cameco's Kintyre deposit, Toro Energy's (ASX:TOE) Wiluna-Lake Maitland project and Laramide's (TSX:LAM) Westmoreland project are also possibilities, although Chang is concerned that costs may be high for all three.
When it comes to Kazakhstan, China's strong ties with Russia may make it a difficult for CNNC International to acquire quality deposits outright; however, gaining minority interests could be an option. Chang points in his note to Kazatomprom and Uranium One (TSX:UUU) as two possible candidates.
In his own note, David Talbot of Dundee Capital Markets lists the same companies as candidates that may meet CNNC International's criteria, stating that the apparent lack of projects that match up in these jurisdictions bodes well for the short list of mentions. He also points out that reports on CNNC International's size criteria don't differentiate whether the 30,000 tonnes is for uranium or U3O8 — an important consideration given that the range for the latter would be roughly 66.5 to 78 million pounds U3O8.
No doubt those interested in the uranium space will be keeping an eye on the next move to come from China.
Securities Disclosure: I, Kristen Moran, hold no direct investment interest in any company mentioned in this article.