Working Group to Focus on Alberta-Quebec Pipeline
The premiers of Alberta and Quebec have agreed to consider shipping oil to Eastern Canada following strained relations over a similar proposal to transport oil across British Columbia to the West Coast.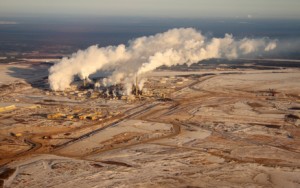 Albertan oil players were dealt some reprieve this week with the confirmation that the premiers of Alberta and Quebec have agreed to consider shipping oil to Eastern Canada. Their decision follows strained relations over a similar proposal to transport oil across British Columbia to the West Coast.
Attending a meeting in Halifax last week, Alison Redford, premier of Alberta, and Pauline Marois, premier of Quebec, announced they will be creating working groups to explore the possible economic benefits — as well as the environmental effects — of such a project. The announcement comes at a telling time for producers who have been watching with bated breath as relations between BC and Alberta sour.
Strained relations
A number of producers have been uncertain of future operations as the fight over how to divide revenue from Enbridge's (TSX:ENB,NYSE:ENB) proposed Northern Gateway pipeline continues to rage between the premiers of BC and Alberta — before the $5.5-billion project has even been granted approval.
Until now, the 1,177-kilometer pipeline was set to transport oil sands crude from Northern Alberta to the port of Kitimat, where raw product would then be shipped to Asian markets on supertankers. However, BC premier Christy Clark has not backed down from her position that the province will only approve the project if it gets its fair share of revenue as compensation for taking on the majority of the environmental risk.
"Alberta's interests in this are pretty obvious. Alberta gets the large bulk of the benefits, takes very little of the risk. B.C. takes most of the risk and we get very few of the benefits. So I think it's pretty obvious that we have some talking to do here," Clark told CBC Radio earlier this year.
Good opportunity for exchange
"We have agreed that there is some very good opportunity for us to exchange technical information around economic development, the environment and the technical development of resources," said Redford. "So we can have an informed conversation with respect to the possibility of future energy projects that would impact both Alberta and Quebec and possibly other parts of Canada."
It appears that although it would prefer to ship its oil through BC, Alberta is willing to look elsewhere if negotiations continue to stall. In comments to the media, Redford said she welcomes the opportunity to discuss Alberta's energy-development experiences, adding that her discussions with Quebec are "not exclusive." That was underlined when she confirmed that she has also been in talks with David Alward, the premier of New Brunswick, over possible shipping routes.
For Quebec, a province that imports the majority of its oil from overseas markets, the decision should be an easy one: approve Alberta producers' plans to ship western crude to Quebec's two remaining refineries. In doing so, the province would secure a cheaper and much more reliable source of energy (approximately $25 per barrel when compared with internationally traded crude such as North Sea Brent).
Darrell Dexter, premier of Nova Scotia and current chairman of the Council of the Federation, stated that he believes building a pipeline network to transport Western Canadian crude eastward could benefit all of Atlantic Canada.
"Energy infrastructure is a very important part of the future," said Dexter. "I would not argue against it, in fact, I think it's important for us to continue to develop it."
Concept not unique
The idea is not entirely unique; there are already two separate plans to pump Western Canadian crude east, though the projects are at different stages of development.
Enbridge is working on its Eastern Access program, which is centered around reversing and potentially expanding an existing 240,000 barrel-per-day pipeline between Montreal and Sarnia, Ontario. The National Energy Board has already given the go ahead for the first tranche of this project's proposal.
Meanwhile, TransCanada (TSX:TRP) is working on a larger-scale project aimed at converting parts of its Canadian Mainline system from natural gas to oil transportation. If the plan moves ahead, it could result in up to 1 million barrels of oil a day being shipped to eastern markets. Taking into account a "few years" of regulatory review and a "few years" of construction, Alex Pourbaix, who is in charge of energy and oil pipelines at TransCanada, estimates that the project could be operational as soon as 2017.
Many investors will be watching these negotiations with great interest and viewing them as a great opportunity for Redford to win over a new market for Alberta oil after failing miserably to sell Enbridge's Northern Gateway project to BC lawmakers.
Still early days
While little discussion has taken place surrounding the details of this project, it is bound to be turning heads and pleasing those that have become increasingly frustrated by BC's demands for more revenue. Marois confirmed she will travel to Alberta to discuss the development further in the new year.
This announcement might be leading conversation amongst investors and producers over the next while; however, it seems likely that Alberta producers will continue to favor projects like Northern Gateway. A foreign market is more appealing as it would provide larger profit margins than shipping to provinces out east. That said, producers will be equally happy to know that if large-scale projects like Northern Gateway come under increased strain, there is a domestic market willing to fill that void.
Securities Disclosure: I, Adam Currie, hold no direct investment interest in any company mentioned in this article.