South Parse:Warning signs
By Duncan Sutherland – Exclusive to Gas Investing News
Market news
The high US$6 – mid US$7 NYMEX future price seems to be relatively stable given the incredible volatility of other commodities and market indices.
Though this stability is preventing gas investors from riding the same emotional rollercoaster that most other investors have boarded, it has had a […]
By Duncan Sutherland – Exclusive to Gas Investing News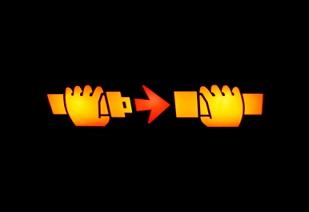 Market news
The high US$6 – mid US$7 NYMEX future price seems to be relatively stable given the incredible volatility of other commodities and market indices.
Though this stability is preventing gas investors from riding the same emotional rollercoaster that most other investors have boarded, it has had a deleterious impact on the overall market.
The U.S. Department of Energy has noted that inventories are up 12 billion cubic feet for last week, significantly less than most analysts were predicting.
Terry Engelder, a keynote speaker at the upcoming Pennsylvania Natural Gas Summit, has calculated that the Marcellus Shale could hold seven times more gas than previously estimated. Marcellus Shale has become an integral part of many North American gas companies' portfolios, so this news is good for most significant players.
Company news
Talisman Energy Inc. (TSX:TLM) is not as lucky as its name would imply. Though its third quarter numbers were quite strong, with net income of CD$1.4 billion, more than triple last year's number, it is planning for a huge reduction in drilling and exploration next year. Norval Scott of The Globe and Mail explores what this means for Talisman, other Canadian gas producers and the province of Alberta in an excellently reported piece here.
Money quote:
But since a record 25,000 oil and gas wells were drilled in Western Canada in 2005, that motor has spluttered as lower commodity prices, higher costs and a stronger Canadian dollar made exploration less profitable. Only around 18,000 wells will be drilled in 2008, and that number is expected to slump to around 17,000 wells next year as Alberta's new higher royalty rates, which take effect on Jan. 1, further discourage spending.
Carrizo Oil & Gas (NASDAQ:CRZO) has released its Q3 numbers, with revenue up to $55.5 million from $30.3 million during Q3 last year, largely on the strength of higher prices and more production. Carrizo has also establish a joint venture with Avista Capital Partners to acquire and develop a Marcellus Shale play. Both partners will pay up to $150 million into the venture, making it fairly significant to the region.
International news
Congratulations to President-elect Obama. Though his campaign has supported a windfall-profits tax on hydrocarbon producers, his policies are likely to have a beneficial effect on natural gas companies, as the Congressional Democratic leadership is bullish on CNG vehicles. Bloomberg has reported that a bill establishing tax incentives for companies building CNG infrastructure is likely to be reintroduced when the new Congress convenes in January.
The European Union Energy Commissioner Andris Piebalgs was in Ankara this week. Piebalgs was conducting talks with Turkish officials to speed up work on the massive Nabucco pipeline. The Nabucco pipeline is designed to supply Europe with up to 30 billion cubic metres of gas per year, offering a viable alternative to Russian gas.
Speaking of Russian gas, the Russian News & Information Agency is reporting that that country's exports to Europe were down "8.3 per cent to 12.6 billion cubic meters in October from a year ago", largely due to reduced demand. RIA is projecting that the decline will continue through at least December.