South Parse: Talking Turkey
By Duncan Sutherland – Exclusive to Gas Investing News
Market news
What else can be said about the natural gas market? Futures seem to have reached a rough stabilization in the US$6.50 – US$7.50 range, and winter approaches.
Barring a major depression of the sort where people make shoelace soup, winter means more demand for natural gas. So, […]
By Duncan Sutherland – Exclusive to Gas Investing News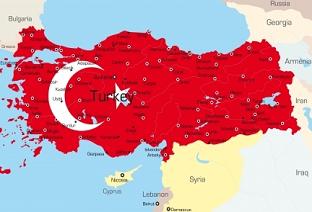 Market news
What else can be said about the natural gas market? Futures seem to have reached a rough stabilization in the US$6.50 – US$7.50 range, and winter approaches.
Barring a major depression of the sort where people make shoelace soup, winter means more demand for natural gas. So, unless you have decided to invest in a bindle-heavy portfolio, it is time to ignore the financial statements for a while and wait for recovery.
Company news
Chesapeake Energy (NYSE:CHK) has agreed to sell a 32.5 per cent stake in its Marcellus Shale prospects to Norway's Statoil Hydro (NYSE:STO) for US$1.25 billion cash and US$2.125 billion in drilling costs. Chesapeake must be breathing a little easier after the sale, but its stock price did not reflect this.
Chesapeake has been labouring under a significant amount of debt used to finance rapid expansion in drilling. Rumours are still swirling about a potential takeover of the company, but this sale may discourage a merger or acquisition, at least temporarily.
Circle Oil, (LSE:COP), an Irish junior, has reported a natural gas find in its Moroccan explorations. Depending on further information, the find could be good news for Circle, Morocco, and European consumers.
You can find third quarter results for Southern Union, (NYSE:SUG) Corridor, (TSX:CDH) and Gastar (TSX:YGA). On balance, most firms reporting have had good to great third quarters. That being said, the fourth quarter reports promise to be the most informative of the years. Barring exceptional results, South Parse will link to Q3 reports to preserve space for more in depth market and international news coverage.
International news
Hurriyet has an excellent piece about Turkey-Iran gas cooperation, noting that Turkey's Energy Minister is due to travel to Tehran in a bid to diversify its sources of natural gas imports, risking penalties from the American government. The country intends to invest some $3.5 billion in Iran's natural gas industry, a significant sum for the Islamic Republic. It appears the deal was more-or-less ready to be signed in mid-August, but the two countries have waited until after the American Presidential election to finalize it. It is entirely possible that this news will slip under President Bush's and President-elect Obama's radar.
As this meeting approaches, Russia's Gazprom is indicating that prices of gas sales to Turkey will fall 20 per cent next year. Perhaps Russia is trying to keep its stranglehold on Turkish energy markets.
Meanwhile, Russian Prime Minister Vladimir Putin has reassured the world by stressing that his country does not intend to form a natural gas cartel similar to OPEC. However, Russia will hold talks with Iranian and Qatari emissaries today (Wednesday) to encourage more cooperation between the three biggest exporters.
This "High Technical Committee" meeting is to take place in Doha, and the participants are to be Iranian Oil Minister Gholamhossein Nozari, Qatari Oil Minister Abdullah bin Hamad al-Attiyah and a high-ranking Gazprom executive. Intriguingly, Putin also spoke recently about the need for more cooperation between oil exporters. The plot thickens.
There are two interlocking triads here, the Turkey-Iran-Russia consumer-supplier competition and the Russia-Iran-Qatar exporter relationaship. As always, geopolitics, energy and business intertwine in Middle-East interstate relations. South Parse will keep you posted.