Oil Trends Higher as Geopolitical Tensions Increase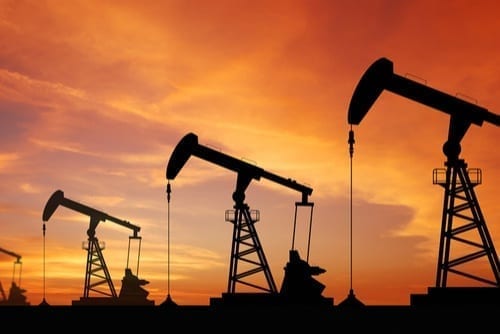 The energy commodity has been performing well this year and has enjoyed a year-over-year increase of 37.1 percent.
Brent crude and WTI crude were both up on Wednesday (August 29), driven by fears that a trade war and embargo on Iranian goods (including oil) would create a supply shortage.
The month started with oil trading 4.5 percent lower than the previous month, however the energy commodity has been performing well throughout 2018 with a year-over-year increase of 37.1 percent.
"US sanctions on Iran continue to remain the focal point of investor sentiment, with China's Sinopec, the world's biggest oil buyer and refiner by capacity, saying earlier this week it will not halt purchases of US or Iranian crude barrels, despite geopolitical pressure, and will instead keep its options open for diversifying supply sources," noted S&P Global Platts.
Sector analysts see the oil space staying relatively stable for the rest of the year, sitting at roughly US$73.3 a barrel. However, they do expect the price to slip by Q4 2019 to US$71.2.
The fourth quarter price reduction will likely be a result of a calculated supply increase that occurred in July. According to the most recent FocusEconomics report, production in Saudi Arabia and Russia jumped in June.
Another development likely to weigh on oil prices is the reopening of Libya's major export terminals and oilfields in early July.
With so many factors creating volatility in the oil sector, the reported spread between the minimum and maximum oil price is quite large. FocusEconomics' panelists forecast the Q4 price range to be between US$64 to US$82 a barrel.
Meanwhile, according to the OPEC Monthly Oil Market Report for August, oil demand is expected to increase by 1.64 mb/d over 2018, a reduction of 20 tb/d from last month's projections. Total world consumption is anticipated to reach 100.26 mb/d by year's end.
As the OPEC report notes, "robust global demand and growing geopolitical tension have supported the rise in crude oil prices. In addition, an all-time record increase in financial market trader activity also contributed to bullish sentiment for 2019."
Looking over to natural gas, prices were slightly lower on August 29, despite steadily trending higher since late July. The price growth is correlated to near record demand for natural gas during July; coupled with inventories hitting a five-year low not seen since 2014.
Analysts believe US shale producers will ramp up production as a result of higher prices, just in time for the winter months. Natural gas spot prices are anticipated to hit US$3.00 per one million British (MMBtu). Prices are expected to modestly climb to US$3.11 per MMBtu by the fourth quarter of 2019.
As of 1:37 p.m. EST on Wednesday, crude oil sat at US$69.21; while natural gas was at US$2.841.
Don't forget to follow us @INN_Resource for real-time updates!
Securities Disclosure: I, Georgia Williams, hold no direct investment interest in any company mentioned in this article.