With natural gas trading at a significant discount to crude, investors are seeking companies looking for the next big gas play. Argentina boasts huge gas potential and is capable of becoming an investor favorite in the long term.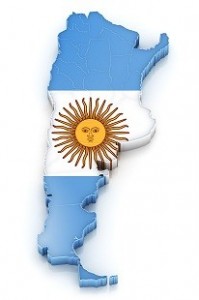 Argentina has always been one of South America's main oil and natural gas producers, but in recent years its production has waned as global energy demand has surged. Despite these factors, the country still boasts impressive potential and remains an investor favorite for the future.
Argentina is the eighth-largest country in the world and is South America's largest natural gas producer, as well as a significant producer of oil. While the country boasts highly attractive energy reserves, this heavily regulated sector is currently controlled by policies that have limited the industry's attractiveness to private investors while shielding consumers from rising prices.
Ironically, demand for energy from the country's rapidly growing economy continues to rise while production of both oil and gas is in decline. The country is also the largest consumer of natural gas in South America, and boasts a significant natural gas resource base.
Reserves and domestic demand
A US Energy Information Administration (EIA) report on Argentina indicates that the country had proven natural gas reserves of 13.4 trillion cubic feet (Tcf) as of January this year — approximately 50 percent less than levels recorded only a decade ago. In 2009, natural gas accounted for half of the country's total energy consumption, which totaled 3.5 quadrillion British thermal units.
Approximately three-quarters of these reserves are thought to be located in the Neuquén basin (42 percent) and the Austral basin (30 percent), with the remainder based in the Noroeste, Golfo San Jorge and Cuyana basins.
However, the report also notes that recent analysis by the EIA and Advanced Resources International indicates that Argentina still has 774 Tcf of technically recoverable shale gas resources — the world's third-largest supply, behind China and the United States.
The country's shale gas plays came under the spotlight recently when Miguel Galuccio, CEO of energy firm YPF (NYSE:YPF), stated that his company had discovered a significant shale deposit that has the potential to make Argentina a significant exporter of oil and natural gas. However, this announcement should be taken with a pinch of salt as YPF is the same company that the Argentinian government recently seized from Spain's Repsol (OTC Pink:REPYY) and nationalized.
Exploration and production
Argentina produced approximately 1.4 Tcf of dry natural gas in 2011, or approximately 4 billion cubic feet per day (Bcf/d), according to the EIA report. An estimated 13 percent of this production was derived from offshore resources, predominantly the Cuenca Marina Austral 1 concession operated by Total (NYSE:TOT).
Dozens of projects aimed at exploiting Argentina's unconventional tight sand and shale gas resources are currently under review or in development. A number of firms, including ExxonMobil (NYSE:XOM), Apache Energy (NYSE:APA), Pluspetrol and YPF, are said to be attempting to take advantage of the attractive fiscal terms that the government is now offering for unconventional projects.
Political effects on sector
Price controls were imposed on the natural gas sector during the economic crisis in Argentina in 2001, the EIA report states. These controls were aimed at combating inflation; however, they continue to hamper the natural gas sector. They have hindered progress and caused natural gas to be pegged well below prices offered by regional competitors, affecting the economics of players looking to expand operations.
Some analysts argue that low natural gas prices have deterred production capabilities and as a result have driven the country to rely on greater volumes of gas imports. Thus, in order to leverage Argentina's promising unconventional natural gas resources, in 2008 the government instituted the Gas Plus program, which entitles companies to sell natural gas from new or unconventional fields at higher prices.
Argentina's long-standing dispute over the United Kingdom's claim to the Falkland Islands has brought the country's energy sector under the spotlight on a number of occasions. Issues surrounding the island's sovereignty continue to affect oil and gas exploration and reached a boiling point earlier this year when Britain accused Argentina of illegal attempts to intimidate Falkland Islanders in hopes of sparking talks on sovereignty.
Ironically, though the country produces more natural gas than any other country in South America, its output has declined by over 10 percent from the record highs recorded in 2006 as a result of these government policies, according to the EIA report. Recent assessments suggest that Argentina possesses one of the world's largest endowments of shale gas, which has led to increased efforts to reverse the sector's decline in production.
Sector breakdown
The EIA report notes that Argentina's natural gas sector is primarily controlled by the Ministerio de Planificación Federal, Inversión Pública y Servicios (Ministry of Federal Planning, Public Investment and Services), which includes two natural gas market institutions: the Ente Nacional Regulador del Gas (ENARGAS) and Secretaría de Energía (Energy Secretariat).
The Secretaría de Energía is responsible for overseeing the relatively deregulated upstream production sector, while ENARGAS regulates the more tightly controlled natural gas transportation and distribution activities.
Majors active in the region
The county's largest natural gas producer is Total, through its subsidiary Total Austral. Total, together with the country's second-largest producer, YPF, produces approximately half of Argentina's natural gas supply. Other significant players include Pan American Energy, a local subsidiary of UK-based energy major BP (NYSE:BP), Petrobras (NYSE:PBR) and Apache Energy.
Potential investment opportunities
Americas Petrogas (TSXV:BOE) has a high working interest in approximately 2.1 million gross acres in Argentina's prolific Neuquén Basin — an area similar in geology to the Western Canadian Sedimentary Basin. These properties are strategically located in different geographic sectors that provide a wide range of exploration targets. The company's early development planning has indicated the potential for up to 500 drilling locations.
Madalena Ventures (TSXV:MVN) is an independent, Canada-based upstream oil and gas company whose main business activities include exploration, development and production of crude oil, natural gas liquids and natural gas. The company is currently moving forward with ongoing exploration and development of its projects in the Neuquén Basin.
In November, the company completed a strategic acquisition of Canadian oil and gas assets in order to secure access to a large inventory of horizontal drilling locations and diversify country risk.
Crown Point Energy (TSXV:CWV) is a junior company focused on identifying, acquiring and developing low-risk and high-reward onshore oil and gas deposits in Argentina. It is currently implementing a strategy of acquiring and exploiting undercapitalized oil and gas assets within the three major producing basins in the country.
It is exposed to resource potential across seven concessions, including the Cerro de Los Leones and Laguna de Piedra in the Neuquén Basin, the Tierra del Fuego portion of the Austral Basin and El Valle and Cañadon Ramirez in the Golfo San Jorge Basin.
Securities Disclosure: I, Adam Currie, hold no direct investment interest in any company mentioned in this article.