Mozambique: A Burgeoning Gas Exploration Hotspot
Recent finds by Eni and Anadarko confirm Mozambique as an up and coming offshore gas hotspot
By Robert Sullivan – Exclusive to Gas Investing News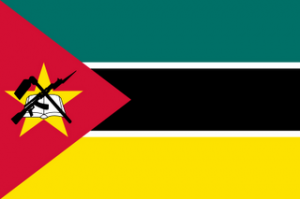 A series of significant recent discoveries off the coast of Mozambique are beginning to transform the East African nation into something of a hotspot for gas exploration.
Eni S.p.A (NYSE:E) announced a "giant natural gas discovery" at their Mamba South 1 prospect in the Area 4 block on Thursday last week, which according to the initial estimates could hold as much as 15 trillion cubic feet (tcf) of reserves. The find is the largest operated discovery in the company's exploration history.
Eni has a 70 percent operated interest in the Area 4 block, while partners Galp Energia SGPS S.A. (ELI:GALP), Korea Gas Corp. (SEO:036460), and state-owned ENH of Mozambique each hold a 10 percent stake.
Speaking to the Financial Times on Thursday, Eni CEO Paolo Scaroni indicated that the company would proceed to develop the field, located 40 kilometres off the Cabo Delgado coast in 1585 metres of water, with first production possible as early as 2016.
Scaroni added that the scale of Eni's find could justify the construction of up to three LNG plants in Mozambique, which would likely send a majority of supply onwards to Asian markets.
"Mozambique is very well placed to serve the Pacific market – India, China, Thailand – which is the region where consumption of gas is growing most rapidly and prices are highest."
Anadarko upgrades estimates of its Mozambique reserves
Eni's discovery follows an announcement from Anadarko Petroleum Corp. (NYSE:APC) on October 5 revealing that the Houston-based independent had upped its estimate of the company's offshore Mozambique gas reserves.
"The results of our activity to date provide high confidence that the Windjammer, Barquentine, Lagosta and Camarao complex holds at least 10 tcf of recoverable natural gas resources," stated Senior Vice President of World Exploration Bob Daniels in an Anadarko press release.
Anadarko's four finds are in the Area 1 block, which lies between Eni's Area 4 block and the coast.
Anadarko holds a 36.5 percent interest in Area 1 and is the operator, with the remaining stakes held by ENH, Mitsui & Co. Ltd. (TYO:8031), Bharat Petroleum Corp. (BOM:500547), Cove Energy PLC (LON:COV), and Indian conglomerate Videocon Industries Ltd. (BOM:511389).
Like Eni, Anadarko's discoveries have also prompted discussion over the construction of LNG terminals in Mozambique, which would be a first for both the country and Eastern Africa and put Mozambique squarely on the regional gas map.
LNG facilities cost several billion dollars and can up to require up to six years to complete, so proven reserves of at least 4 tcf are typically required before a facility is planned and approved.
Prospects looking up for other players in the area
With Eni and Anadarko's recent success, attention could soon turn to Statoil ASA (NYSE:STO) and state-owed Petronas of Malaysia, who hold two blocks apiece further down the coast.
Statoil hold a 90 percent interest in Areas 2 and 5, directly to the South of 1 and 4, while Petronas also have a 90 percent in Areas 3 and 6.
Another much smaller player in the area is Wentworth Resources Ltd. (OSL:WRL), a Oslo-listed Canadian independent with operations in Mozambique and Tanzania.
Wentworth acquired an 11.59 percent working interest in the onshore Rovuma block 1, as well as a 0.42 percent royalty interest in production from Anadarko's offshore Area 1 block.
Wentworth also holds a 25.4 percent working interest in the Mnazi Bay concession in neighbouring Tanzania to the North, which supplies 2 million cubic feet (mcf) of gas per day to an onshore power plant.
Disclosure: I, Robert Sullivan, hold no direct investment interest in any company mentioned in this article.