Keith Schaefer: "OPEC is Playing a Very Smart Game"
Jan. 30, 2017 03:20PM PST
Energy Investing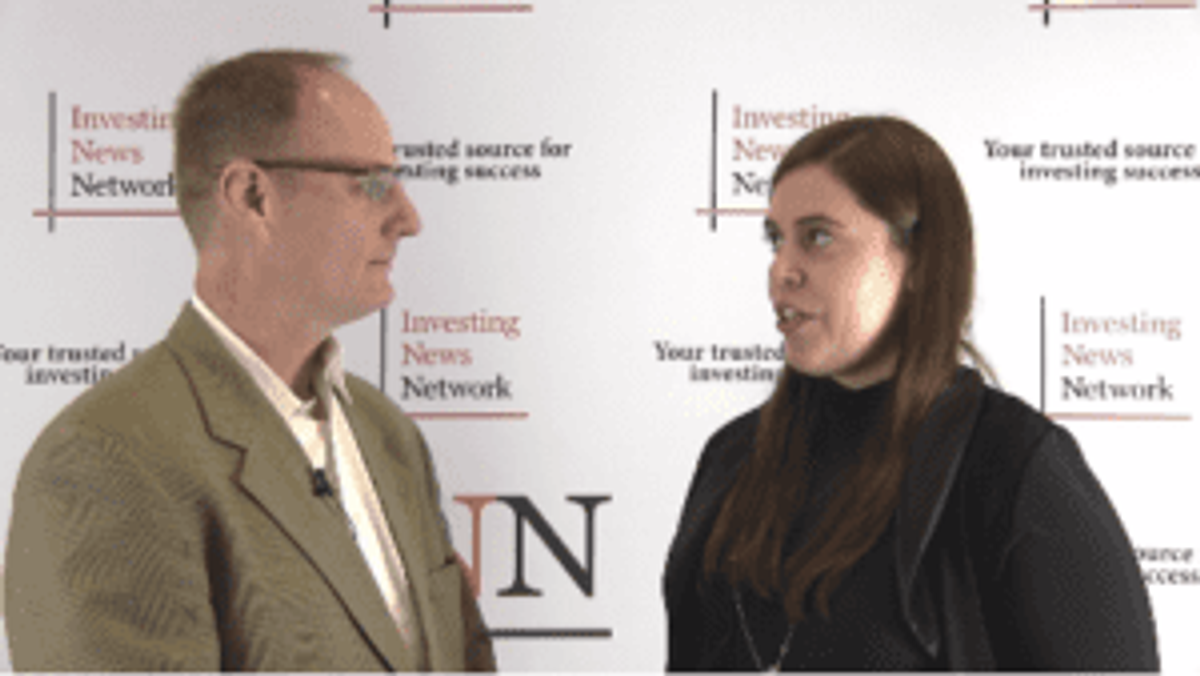 Schaefer provided insight on what is happening in the oil market and what should investors be looking at in 2017.

Last year the oil market had all eyes on the Organization of the Petroleum Exporting Countries that finally reached an agreement to cut back its output for the first time in eight years. But now the question remains, will OPEC comply? And how will the US, another big player in the sector, react? The Investing News Network (INN) caught up with Keith Schaefer, editor and publisher of the Oil and Gas Investment Bulletin, at this year's Vancouver Resource Investment Conference (VRIC), to learn more about what's ahead for the oil market.
Schaeffer explained that the market is showing that OPEC is complying with the promised cuts. "In particular Saudi Arabia, that is willing to cut even more than they said to keep oil prices higher, as it literally is a do or die for them."
In addition, he explained that the US will be rising oil production and that "they can rise it and lower it incredibly quickly" depending on prices. As a result, this could affect the market, but everything will depend on how high oil prices go.
For investors interested in the oil market he suggested to "start to learn by investing slowly" and that his attitude is "if you get a hunch you buy a bunch, and then you just keep your stocks tight". He also shared his favorite stocks, including Resolute Energy (NYSE:REN) and Select Sands (CVE:SNS).
Watch the video above for more on OPEC, oil and top stocks.
INN: After OPEC announced last year that they will be cutting production there were many concerns about whether they will actually comply. Currently it looks that they are complying. Do you think that this will continue?
Keith Schaefer: I think it will continue maybe not 100 percent, but I think it will continue. The market is telling us that it will continue with higher oil prices here. But these countries really hurt over the last two years a lot more than they thought they would. Particularly Saudi Arabia, that has really signaled to the world that they're willing to cut even more than they said they would if it meant keeping oil prices higher. There are a despotic government, they are a kingdom that's a minority and they need to keep social peace so they need higher oil prices. It's that simple for them. It literally is do or die for them.
INN: And as you're mentioning there were actually other talks about OPEC cutting further their oil production. Do you see that happening?
KS: Yes. And OPEC is playing a great little game here a very smart game. What they're saying is we're only going to cut production for six months. So what that means is that in the futures market for oil prices if they said OK we're going to cut now for the next two years, the price of oil would skyrocket and the futures price for oil would go even higher. The street would price in much higher oil prices which would allow the US shale producers to hedge their production and lock in profits at progressively higher prices. That's the last thing OPEC wants, OPEC wants the future price of oil to be very low so that US shale producers cannot lock in good profits, and they always have to kind of be on their toes. So they're going to keep rolling over these cuts. But they might say 'oh it's only going to be six months, or it's only going to be three months'. That's what they're going to say all the time to keep the futures curve low. So they are going to keep doing production cuts even though they say they're not.
INN: OPEC is not the only participant in the oil space we also have the US which is bringing more production into the market. Do you think that's going to affect the balance in the market?
KS: It's absolutely going to affect the bounds of the market. What the US, and really when we say US we also mean Canadian, but the US is the big player, has been able and has shown that they're very nimble in their production. They can raise it and lower it incredibly quickly. They are very efficient. So much more efficient than anyone really gave them credit for. So yes I would expect that US production is going to rise actually quite a bit more quickly than most people would expect in the face of higher oil prices.
INN: And what would you tell investors hesitant to get into the oil market?
KS: My attitude is if you get a hunch you buy a bunch, and then you just keep your stocks tight. So let's say you like an oil stock you think it's good. Let's say it's starting a $10 share. You just buy a small position $10 a share and if trades down to nine bucks you sell it. Because the market's telling you, you made a mistake. So you just don't bet a lot of money. You just start to learn by investing slowly, and hopefully you picked the right ones.
INN: Finally, what companies are you watching right now and what do you like about them?
KS: One we like the most right now is a company called Resolute Energy (NYSE:REN). This company has done fantastic both in its production and the stock. The stock has gone in the last five months from $3 a share to $45 a share. And you might think oh it's had its run, but the reality is that this company is producing so much oil so fast it's increasing production so fast. I think the stock's going to $150. And know it is in the sweetest spot, the Permian Basin down in Southwest Texas and they're getting 5000 barrels a day wells that are choking back to 3000 barrels a day. There's almost no declines on the wells and compared to typical shale type curve.
The other one we really like that's quite a bit cheaper is a company called Select Sands (CVE:SNS). They are a frac sand company and they trade about a buck 80 on a Toronto venture exchange, and they're developing a new frac sand mine they've just bought the asset. They've raised all the money, they're just putting it into production right now, and they're fully financed so that makes a big difference. They have all the money they need. So that's one more expensive one and one cheaper one.
Don't forget to follow us @INN_Resource for real-time updates! 
Securities Disclosure: I, Priscila Barrera, hold no direct investment interest in any company mentioned in this article.

Investing News Network websites or approved third-party tools use cookies. Please refer to the cookie policy for collected data, privacy and GDPR compliance. By continuing to browse the site, you agree to our use of cookies.