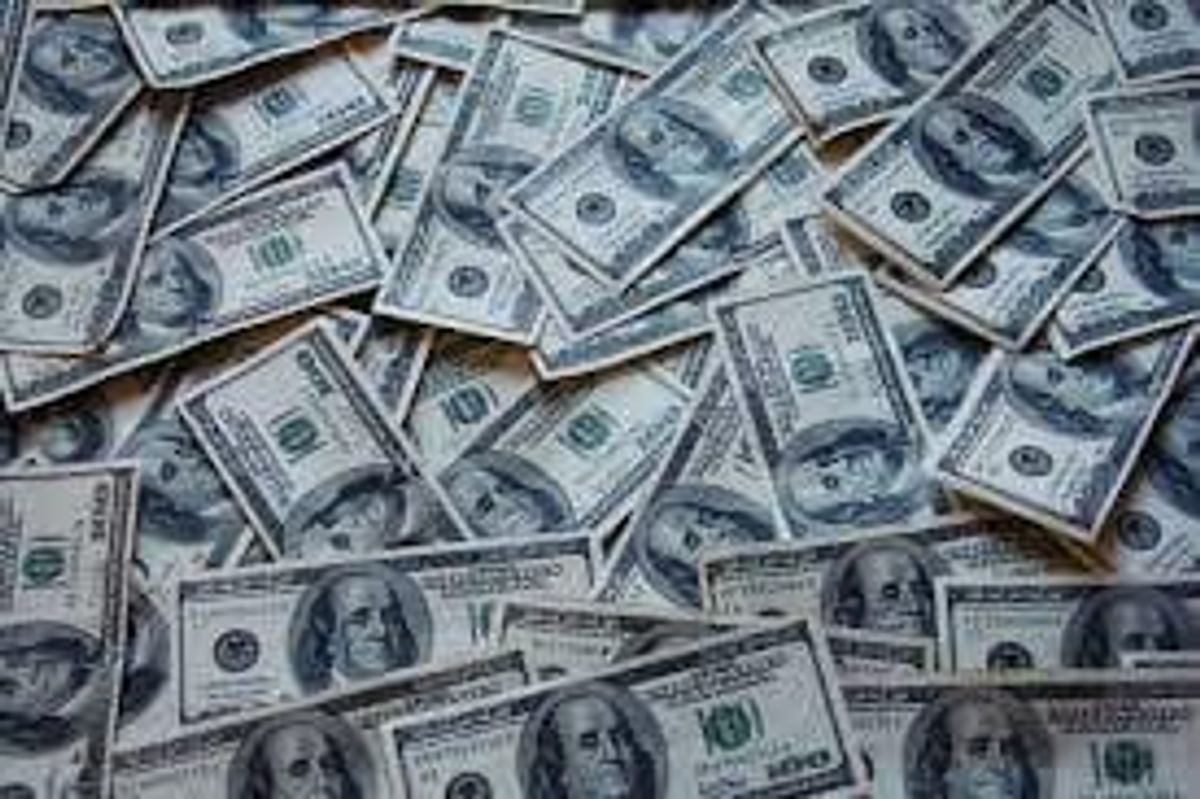 The changing demographics in the United States and the amount of entitlement spending that it is going to create will without a doubt result in an impossible burden on the American financial system.
By Keith Schaefer
My colleague and business partner Reese Morgan only follows the top hedge fund managers–those with 20 year returns well above the Market.  They truly are The Smart Money, and listening to their advice–finding out the Top Picks of the Top Investors–can save investors a lot of time, and create a lot of gain.  Here's his latest:
Stan Druckenmiller has a warning for us and I think it is critical that we listen to him.
In case you are unfamiliar with Mr. Druckenmiller let me provide you with a little background.  I believe it may influence how credible you find his message.
In the investment world he is viewed with utmost respect.

For a 25-year period from 1986 through 2010, Stan Druckenmiller achieved an annualized rate of return of 30% at his fund Duquesne Capital. There aren't a handful of investors to have ever done that.
Even more incredible, in fact downright unbelievable is that over that period of time he did not have a single down year.  No wonder he is a multi-billionaire.
What I want you to note is how he achieved this investment success.  The bulk of his investment gains can be attributed to his macro forecasting ability.
He has no peer when it comes to looking into a crystal ball.
Source of image: Bloomberg
Today Druckenmiller believes that the United States is going full speed into a financial disaster. There is no leap of faith here required to believe him.
Druckenmiller can prove it through the use of simple math.
Druckenmiller doesn't have anything personal to gain from warning us about this. He is just sincerely concerned about the future of his country. Druckenmiller is dedicating his own time and money to get the decision makers who need to be looking at this problem to pay attention…..which is something they need to be doing immediately.  
The 
problem
 according to Druckenmiller is this:
"When I look at the current picture of expected tax revenues combined with benefits promised to future generations, I see the most unsustainable situation I have seen ever in my career."
If you are willing to spend some time listening to what he says, you will have to admit that Druckenmiller is right.
The changing demographics in the United States and the amount of entitlement spending that it is going to create will without a doubt result in an impossible burden on the American financial system.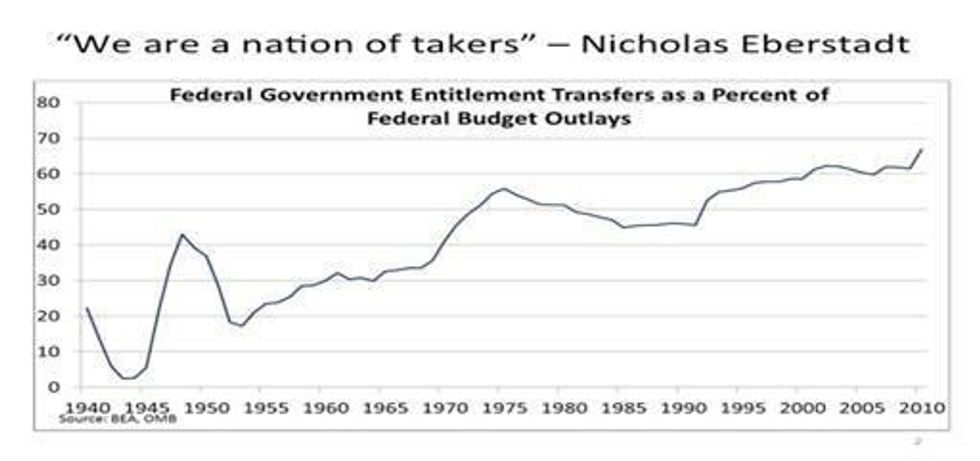 Image Source: Druckenmiller Entitlement Presentation
Back in the 1940s all combined entitlements amounted to less than 20 percent of annual government spending in the United States. Those entitlement payments are for Disability, Social Security, Medicare and the like.
Today those payments have ballooned from 20 percent to 70 percent of the federal budget.  
That is alarming and it gets worse.
The "baby boom" that ended after the Second World War has created a "retiree boom" that is now just getting into full swing.  By 2030 the average age of an American citizen is going to be the same as the average age of a Florida resident today.
We are rapidly losing taxpayers and replacing them with entitlement recipients.
Today we have a workforce paying taxes that can barely support the current senior population. As the number of seniors grows quickly in the coming years that ratio of seniors to workers is going to change in a major way.
The slide below shows the projected numbers.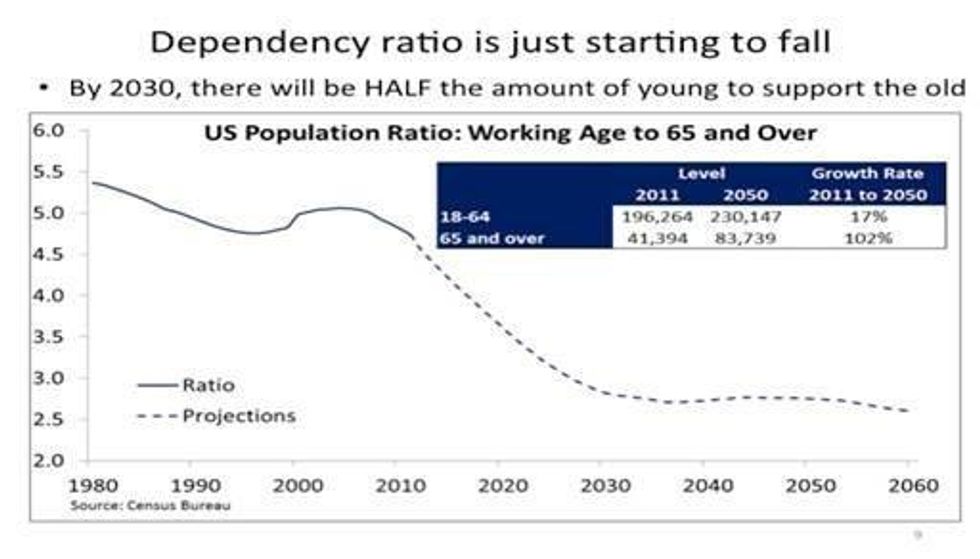 Image Source: Druckenmiller Presentation
Today there are 4.78 working age American citizens for every senior. By 2050 that ratio falls to only 2.7 which is a huge decline.
We are already running major deficits today with the current ratio.  There is no way that we can meet the requirements that are coming at us with this steep drop in the working age to senior ratio.
About That Simple Math
Every publicly traded corporation has to disclose future defined pension obligations in balance sheet filings with the SEC. That is a good thing, those are very real liabilities that investors need to be aware that the company is on the hook for.  
Meanwhile, similar entitlement obligations that the United States has are in no way reported on the country's balance sheet.
I don't understand why they aren't, they are also very real liabilities.
Here is how much the U.S. debt would increase assuming no change in tax rates if those obligations were included: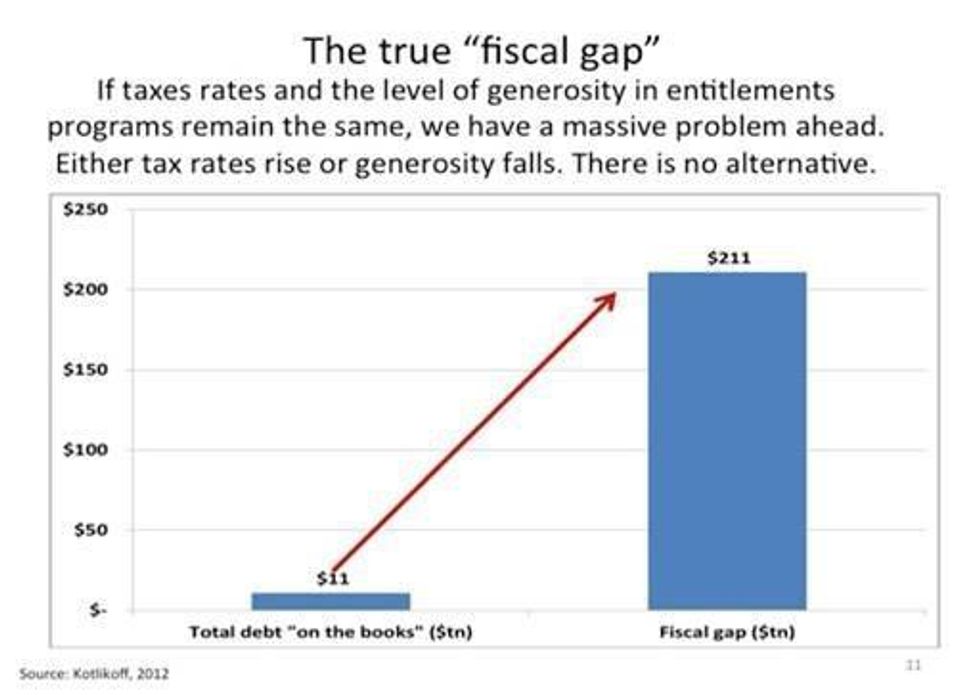 Image Source: Druckenmiller Presentation
Yikes!
With those future liabilities disclosed you can bet that this issue would be getting a lot more attention. I also shudder to think what it might do to the cost of borrowing for our great nation.
This is an alarming but not complicated issue.  
The United States is either going to have to have a massive increase in tax revenue in future years or our seniors aren't going to be receiving the amount of money they are counting on.
There is no "do nothing" option here and the countdown to when this becomes a major problem has already begun.
Another Reminder That We Must Look Out For Ourselves
Our government is run by a bunch of short-term thinkers. That is a major flaw in our system. The main focus of a politician is about being re-elected not addressing future problems.
There is no room for short term pain for long term gain.  
The Central Bankers around the world that governments appoint are motivated in a manner that results in the same short term bias.
For the rest of us it is essential to realize that we assume full control of our financial futures. That is a fact that is the same for both retirees and people just entering the work force.
Building a superior investment portfolio has never been more important.
Take The Superinvestor Bulletin For A Free Spin
The Superinvestor Bulletin was launched on June 1, 2016.  Our goal is to provide two detailed investment ideas per month for our subscribers.
Every idea is sourced from the portfolios of the world's greatest investors.  Investors like Stan Druckenmiller.
Our focus is on the companies that these great investors have allocated unusually large percentages of their portfolios to.
To date the first 8 ideas we have borrowed from the world's Superinvestors are beating the S&P 500 by 10.79 percent.  
This article was originally posted on Oil and Gas Investments Bulletin on November 7, 2016.If you are interested in a free trial of our service you can do so now through the link below:http://seekingalpha.com/author/superinvestor-bulletin/research
---
Copyright © 2011
This feed is for personal, non-commercial use only.
The use of this feed on other websites breaches copyright unless you have written permission from Keith Schaefer of Oil and Gas bulletin to republish. If this content is not in your news reader, it makes the page you are viewing an infringement of the copyright. (Digital Fingerprint:
3r5723475234957asdgvaisduthadsfg)
Investing News Network websites or approved third-party tools use cookies. Please refer to the  cookie policy for collected data, privacy and GDPR compliance. By continuing to browse the site, you agree to our use of cookies.