Foreign Oil Companies Resume Production in Libya
Total and Eni among the first foreign firms to restart operations in Libya, while others await developments.
By Robert Sullivan – Exclusive to Oil Investing News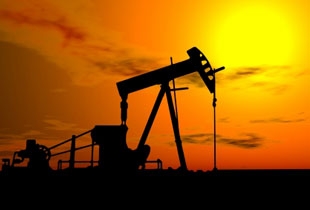 With a sense of normalcy beginning to Libya as the National Transitional Council (NTC) mops up the last remaining pockets of Gaddafi loyalists, crude oil production, lifeblood of the Libyan economy, has been restarted in earnest and foreign oil companies have begun to filter back into the country.
Eni S.p.A (NYSE:E), the largest foreign producer oil in Libya at 273,000 barrels of oil equivalent (boe) per day, announced on Sept. 26th that it had restarted operations at 15 wells in the Abu-Attifel field 300 km south of Benghazi, with production at 31,900 barrels per day (bpd).
This initial output from Eni's joint venture with Libya's National Oil Corporation (NOC) is less than half of the 70,000 bpd that was being pumped from Abu-Attifel prior to the outbreak of hostilities in mid-February, but a statement from the Italian firm indicated that it expected its other wells in the field would also be reactivated shortly.
Eni is also looking at a tentative deadline of Oct.15th to re-launch gas exports from its Greenstream pipeline, which has a capacity of 9.4 billion cubic meters per year.
France's Total S.A. (NYSE:TOT), meanwhile, has also returned to the fray, announcing last week that production had resumed at their al-Jurf off shore joint venture with NOC and Wintershall AG, a subsidiary of the German chemical giant BASF SE (PINK:BASFY).
Once at capacity output from al-Jurf should hit 40,000 bpd, and both Total and Wintershall have indicated that this should be achieved within the next few weeks.
Citigroup forecasts 400,000 bpd in October
The return of foreign companies to Libya, on top of the 220,000 bpd that NOC spinoff Arabian Gulf Oil Co. (Agoco) has already brought back online, have boosted the short term term outlook for a country that was previously was producing 1.6 million bpd.
Edward Morse, head of global commodities research at Citigroup Inc., believes crude oil production could reach 400,000 bpd in October, and should recover to around 1 million bpd over the coming year.
Other companies still awaiting developments
Not everyone is rushing back to Libya though.
Security concerns and uncertainty over the status of contracts signed with the toppled Gaddafi regime have left a number of companies watching and waiting.
Calgary-based Suncor Energy Inc. (TSX:SU), which owns a 49 percent stake in a 100,000 bpd joint venture with the Libyan government, has stated that it will not return to Libya until it has "clarification of [the] contractual and legal framework that we would be working in, and knowledge about how the institutions in [the] country are functioning during this rebuilding period."
Despite this, Suncor's Libyan partner has indicated that they will push ahead with restarting production, which they expect should occur within the next few weeks.
Austria's OMV AG (PINK: OMVKY) and Los Angeles-based Occidental Petroleum Corp. (NYSE:OXY) will also soon see their Libyan partners resume production in their absence. Agoco has confirmed that they will restart their 70,000 bpd joint venture at the Nafoora field on Oct. 5th.
And although OMV has reaffirmed that the company was committed to Libya for the long-term, CEO Gerhard Roiss told Reuters in a recent interview that "the jury is still out on whether we can actually physically go back into the field and actually recommence production."
Similarily, Repsol YPF (PINK:REPYY) of Spain is unsure of when they may return to Libya. The Spanish firm has held talks over the past month with NOC officials, but have yet to announce a timetable for when they might resume production.
Many of Repsol's main interests in Libya are located in previously pro-Gaddafi strongholds such as the southern city of Sabha, which was only recently taken by NTC forces.
Risky opportunities
For those willing to make a quick return to Libya, however, the opportunities could justify the still sizeable risk.
Joseph Doucet, professor of energy policy at the University of Alberta believes those companies that have opted to make a swift return to Libya are looking to favourably position themselves to seize any opportunities that emerge under the new direction forged by the NTC.
"I think they are anxious to get a toe hold, to secure a spot they might be able to use should the [new] regime be one that is open to commercial arrangements," notes Doucet. "And since there are so few of those opportunities, it makes perfect sense."
Disclosure: I, Robert Sullivan, hold no direct investment interest in any company mentioned in this article.