Enbridge's Light Oil Market Access Program, a plan to ship oil from Alberta and North Dakota to Eastern Canada and the US Midwest, is seeing much less resistance than the company's flagship Northern Gateway project.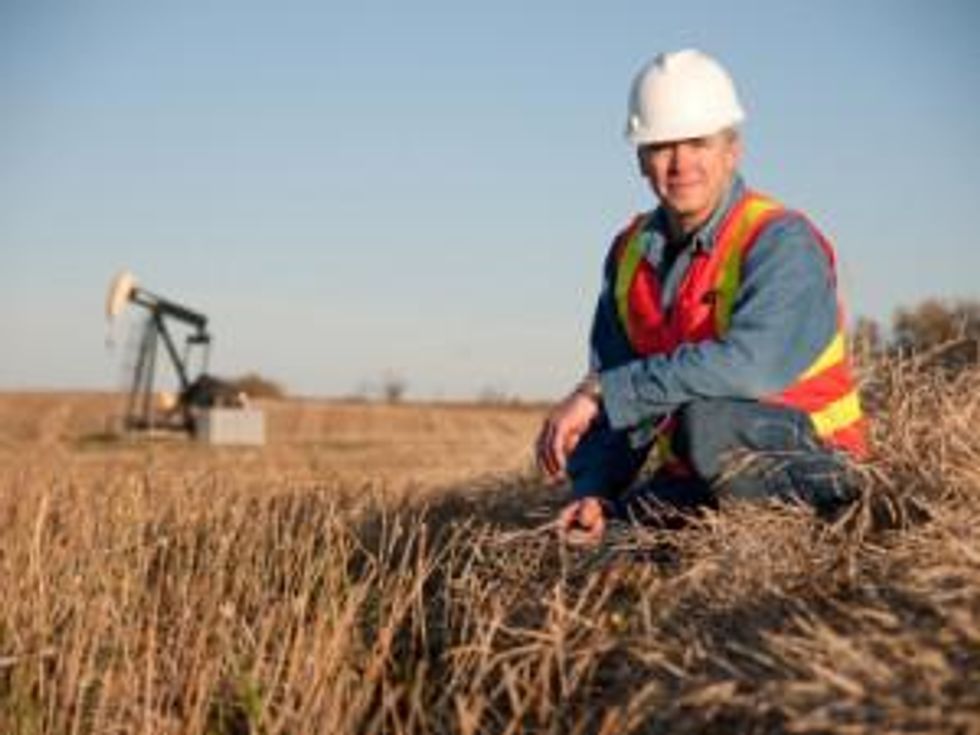 The North American oil landscape was altered last week with the confirmation that Enbridge (TSX:ENB,NYSE:ENB) and its US affiliate will be spending $6.2 billion on a series of projects aimed at transporting growing volumes of light oil from Alberta and North Dakota to market.

The Canadian firm confirmed that shippers have requested that the company provide increased transportation of crude oil – light crude oil in particular – between growing producing regions and major refinery hubs. The Light Oil Market Access Program will see an additional 400,000 barrels per day (bpd) of light oil flow to refineries in Ontario, Quebec and the US Midwest.
The projects that make up the program are being developed in response to "shifting supply and demand patterns in North America," according to Enbridge's website.
They include: construction of a 600-mile line from Beaver Lodge North Dakota to Superior, Wisconsin; a 165-mile pipeline extension from Flanagan to Patoka; and a 76-mile twin of an existing pipeline that would shift the flow of light oil to Chicago-area refineries from east to west. Existing lines are also reversing flow and being expanded.
A company press release states that on the supply side, production from the Bakken formation in North Dakota has grown from 200,000 bpd to 700,000 bpd in the last five years and has the potential to expand to 1.2 million bpd or more in the next five years if transportation access to refinery markets is available.
Bound to impress investor community
Investors will be watching the market's reaction to this announcement with interest, especially as the company looks to push its Northern Gateway pipelines project forward.
Until now, one of Enbridge's primary focuses has been a 1,177-kilometer pipeline set to transport oil sands crude from Northern Alberta to the port of Kitimat, where raw product would then be shipped to Asian markets on super tankers. However, BC premier Christy Clark has not backed down from her position that the province will only approve the project if it gets its fair share of revenue as compensation for taking on the majority of the environmental risk. That has led many to question the scheme's chances of success.
Despite hurdles related to the BC project, the company's success with the Light Oil Market Access Program will no doubt ease investor concerns in that Enbridge has now not only successfully raised more than $6 billion of capital-market funding so far in 2012, but also has expanded its general-purpose bank credit facilities to more than $12 billion. It has also done phenomenally well in hedging the project's overall risk in that shippers have provided support for each of the projects, either in the form of capacity commitments or support for regulatory approval.
Enbridge confirmed that individual projects within the program are set to be available for service at varying dates from 2014 to early 2016.
"We stand now with a total of $26 billion of commercially secured attractive growth investments, which are planned to be in service between 2012 and 2016, providing us with confidence that we will achieve an average annual growth rate in earnings per share exceeding 10% through that year," said Al Monaco, president and CEO of Enbridge, in the press release.
East vs. west
While Enbridge continues to push for the success of its flagship Northern Gateway project, investors will no doubt have been impressed with the lack of public resistance to these eastern projects. The company confirmed that stakeholder consultations for some of these projects are already "well underway" and said that it will soon begin consulting with landowners and other stakeholders on other projects in earlier stages of planning.
While the Light Oil Market Access Program is sure to boost the company's worth in the short term, there is increasing sentiment in the market that shipping oil and natural gas eastwards may ensure the sector's long-term viability.
Only two weeks ago it was confirmed that the premiers of Alberta and Quebec have agreed to consider shipping oil to Eastern Canada. Alison Redford, premier of Alberta, and Pauline Marois, premier of Quebec, stated that they will create working groups to explore the possible economic benefits — as well as the environmental effects — of such a project.
The announcement came at a telling time for producers who have been watching with bated breath as relations between BC and Alberta sour.
Who will benefit?
The effects of a project such as this on the oil supply chain will be significant. Refineries in the eastern part of North America have always had to rely on imported crude, which is more expensive than the domestic product that Enbridge aims to send their way.
A supply glut of inland crude, and in turn declining profits, has also forced producers to seek new pipelines to transport crude to more lucrative markets overseas – something that is not necessarily a bad thing for those looking to enter the oil market as an investor.
While Enbridge is likely to see the initial benefits of its Light Oil Market Access Program, the project could also lift the prospects of a number of North American junior producers.
As pipelines expand, larger firms are very likely going to be looking at well-placed juniors along pipeline routes in a whole new light; these companies could become takeover targets.
Investor concern will likely recede knowing that pipeline projects such as Enbridge's Light Oil Market Access Program are unlikely to come up against the same public opposition as the company's Northern Gateway initiative.
The shape of the sector is constantly evolving, and schemes such as this are ensuring that it is doing so to the benefit of investors.
Securities Disclosure: I, Adam Currie, hold no direct investment interest in any company mentioned in this article.
Investing News Network websites or approved third-party tools use cookies. Please refer to the  cookie policy for collected data, privacy and GDPR compliance. By continuing to browse the site, you agree to our use of cookies.