CSE Top 5: Portex Minerals Takes Top Spot
Portex Minerals was the top junior resource company by volume on the Canadian Securities Exchange last week. Others include Prescient Mining and Shoal Point Energy.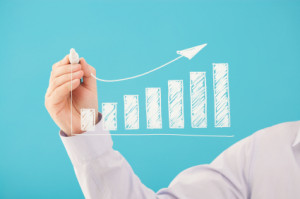 Several companies listed on the Canadian Securities Exchange (CSE) had an eventful week. Here are the top five junior resource companies on the exchange last week, ranked by volume.
Taking the top spot was Portex Minerals (CSE:PAX), which came in fifth place on this list last week. It was followed by Prescient Mining (CSE:PMC), Shoal Point Energy (CSE:SHP) and Murchison Minerals (CSE:MUR), also on last week's list. Bringing up the rear was Jagercor Energy (CSE:JEM).
Portex Minerals
Portex Minerals traded 4,155,200 shares last week, ending at a price of $0.01 per share. The company, based in Toronto, acquires and develops base and precious metals properties across the Iberian Peninsula and in other foreign locations with low geopolitical risk.
Currently, Portex has 100-percent ownership of one base metals property in Lagoa Salgada, which is located in the Iberian Pyrite Belt, a renowned mining district in Spain and Portugal. In its last monthly progress report, Portex said it continues to focus on raising capital and is considering a variety of alternatives to achieve this goal. The company is also working on renewing its permits as the exploration license for its Spain-based Lago project expires in July. There can be no assurance the renewal will be granted, the report states.
Prescient Mining
Prescient Mining traded 3,402,200 shares last week to close at $0.64. Prescient acquires, explores and evaluates mineral properties and currently has the right to a 100-percent interest in a prospective uranium property in Saskatchewan's highly productive Athabasca Basin.
On July 16, Prescient announced that it has begun to trade on the Frankfurt Stock Exchange under the ticker symbol 21P. The Frankfurt Stock Exchange is one of the largest trading centers for securities in the world. The move is meant to increase liquidity for European shareholders and broaden Prescient​'s shareholder base.
Shoal Point Energy
Shoal Point Energy traded 2,983,300 shares last week to close at $0.01 per share. The company focuses on energy activities.
Its flagship project, which it fully owns, is in Newfoundland, Canada in Port au Port Bay. This project consists of the shallow rights in the area and covers nearly 150,000 acres of oil-in-shale that can be developed largely from land. Shoal Point also has an agreement to earn an 80-percent interest in Green Point Shale shallow rights owned by Ptarmigan Energy. The acreage of this second project totals nearly 220,000.
Murchison Minerals
Murchison Minerals traded 1,372,500 shares last week, closing at a price of $0.06 per share. The company explores and develops mineral properties in East Africa and holds a large land position in Central Uganda. Murchison has first-mover advantage on this land as it is underexplored.
On June 24, the company began drilling at selected targets at its Karuma project in Uganda. Karuma is prospective for nickel, copper, chromium, cobalt and platinum-group elements.
Jagercor Energy
Jagercor Energy traded 1,284,000 shares last week, closing at a price of $0.13 per share. The company acquires and develops oil and gas properties in South America, focusing on energy concessions in Argentina.
In its most recent news release, dated June 23, Jagercor announced it has granted incentive stock options to a company director for the right to purchase 200,000 shares of the company.
Related reading: 
CSE Top 5: Prescient Mining, Celtic Take Top Spots Once Again