CSE Top 5: Prescient Mining, Celtic Take Top Spots Once Again
The top five junior resource companies by volume on the Canadian Securities Exchange last week were Prescient Mining, Celtic Minerals, Excalibur Resources, Shoal Point Energy and Portex Minerals.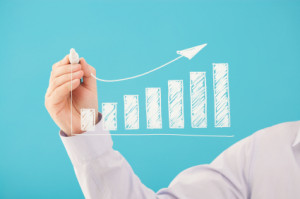 Several companies listed on the Canadian Securities Exchange (CSE) had an eventful week. Here are the top five junior resource companies on the exchange last week, ranked by volume.

Taking the top spot again this week was Prescient Mining (CSE:PMC). It was closely followed Celtic Minerals (CSE:CWE), which was also on last week's list, and Excalibur Resources (CSE:XBR). Taking the last two spots were Shoal Point Energy (CSE:SHP) and Portex Minerals (CSE:PAX).
Prescient Mining
Prescient Mining traded 3,959,200 shares last week, ending at a price of $0.05. Prescient is a junior resource company interested in acquiring, exploring and evaluating mineral properties. It currently has the right to own a 100-percent interest in a uranium property in Saskatchewan's Athabasca Basin, an area that has already proven highly productive for the mineral.
On July 7, Prescient made an initial site visit to a target corporation that is in the final stages of approval for a medical marijuana grower's license. Prescient's executive team met the president of the target corporation along with many of its key employees. However, there is no assurance that a project or transaction will take place in the future, and none are currently in place.
Celtic Minerals
Celtic Minerals traded 2,789,000 shares last week, closing at a price of $0.005 per share. The company has been in a period of transition since March 2012, when it announced that its president and CEO had resigned. While an interim president and CEO was appointed, the company is now pursuing a buyer for all of its assets rather than working on its exploration projects in any capacity. According to its June filing with the CSE, Celtic will update its shareholders as this process progresses.
Excalibur Resources
Gold-focused Excalibur Resources traded 964,500 shares last week, closing at a price of $0.085. The company's "unique" strategy is the micro-mining of shallow, high-grade, low-capex, high-margin gold deposits, both historic and existing.
Excalibur has a pending 60-percent interest in the Catanava gold project in the Pinos Bonanza Gold District in Zacatecas, Mexico. The company also has properties in Sturgeon Lake, Ontario and in Southeastern British Columbia. Those Canadian projects are prospective for zinc–copper–lead–silver-gold ore and for silver and gold, respectively.
Shoal Point Energy
Shoal Point Energy traded 886,000 shares last week, ending at a price of $0.01. The company focuses on energy activities.
Its flagship project, in which it fully owns, is in Newfoundland, Canada in Port au Port Bay. This project consists of the shallow rights in the area and covers nearly 150,000 acres of oil-in-shale that can be developed largely from land. Shoal Point also has an agreement to earn an 80-percent interest in Green Point Shale shallow rights owned by Ptarmigan Energy. The acreage of this second project totals nearly 220,000.
Portex Minerals
Portex Minerals traded 735,000 last week to close at a price of $0.005 per share. The company focuses on acquiring and developing precious and base metals properties in the Iberian Peninsula and other areas that present low levels of geopolitical risk.
Currently, the company has 100-percent ownership of one base metals property at Lagoa Salgada in Portugal. This project is located in the Iberian Pyrite Belt, a mining district that spans Spain and Portugal and is well known worldwide.
Related reading: 
CSE Top 5: Prescient Mining Grants Further Loan to Potential Marijuana Producer