CSE Top 5: Murchison Minerals Extends Cloridorme Acquisition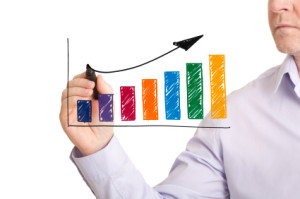 It was an eventful week for a number of companies listed on the Canadian Stock Exchange. Below is a list of the top five junior resource companies on the exchange last week, ranked by trading volume.
Murchison Minerals (CSE:MUR), which was the top company in terms of volume when it started trading two weeks ago, ranked first again last week. Murchison was followed by Prescient Mining (CSE:PMC) and Pasinex Resources (CSE:PSE), with Hi Ho Silver Resources (CSE:HHS) and Matica Graphite (CSE:GRF) also cracking the top five for the second week in a row.
Murchison Minerals
Murchison Minerals traded 2,318,400 shares last week and closed at $0.15. The company, based in Canada, is the product of a reverse takeover transaction between two previous companies. Murchison explores and develops mineral properties in East Africa, including Uganda, where its principal project resides, and began to trade this month on the CSE. Last week, Murchison announced that it has extended its Cloridorme acquisition and that drilling has commenced at its Karuma project in Uganda.
Prescient Mining
Prescient Mining, a junior resource company that acquires, explores and evaluates mineral properties, traded 1,383,500 shares last week and closed at a price of $0.14. Currently, the company has a right to own a 100-percent interest in a uranium property in the Athabasca Basin in Saskatchewan. The Athabasca Basin is already a hotbed of uranium mining activity in Canada, so Prescient's project is highly prospective. The property is located on the eastern edge of the Athabasca Basin in close proximity to uranium projects owned by other resource companies.
Pasinex Resources 
Pasinex Resources traded 1,114,000 shares last week and closed at $0.125. Pasinex is a junior resource company interested in both base and precious metals, but its initial priority is base metal opportunities. The company is currently undertaking exploration in Turkey and is pursuing properties in the country. Pasinex Resources chose Turkey for its geological and mineral wealth as well as its stable government, growing economy and educated workforce. Last week, Pasinex announced a $500,000 non-brokered private placement at $0.13 per unit.
Hi Ho Silver Resources
Based in Vancouver, Hi Ho Silver Resources traded 1,035,000 shares last week and closed at $0.015. The company explores and develops projects in British Columbia and Saskatchewan, including the Fairview gold project in Oliver, British Columbia, and the English Bay gold property in Saskatchewan. Additionally, Hi Ho Silver holds a 100-percent interest in the Cherryville silver property near Vernon, British Columbia.
Matica Graphite
Matica Graphite, which is in a phase of transition, traded 870,800 shares last week and closed at $0.075. Initially, Matica explored for graphite in the past-producing Buckingham Township region of Quebec. Now, however, Matica is in the midst of refocusing its business. In early June, Matica entered into a non-binding letter of intent to create a joint venture with ChroniCare Canada, a company in Ontario that produces medical marijuana. As this agreement progresses, Matica will need to refile to trade on the CSE.
Related reading: