Tungsten Production Outside of China
By Michael Montgomery—Exclusive to Tungsten Investing News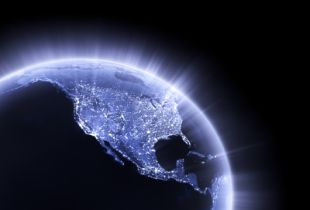 The price of tungsten has increased dramatically on tight export controls from China, the producer of approximately 90 percent of world supply. The price of tungsten APT is currently being quoted around $485 per tonne, up from $261 per tonne last October. The tight Chinese export controls and increasing demand for tungsten, which has few substitutes, has made tungsten one of the most interesting stories in commodities.
In an interview with Tungsten Investing News, Pierre Monet President of Malaga Inc. (TSX:MLG) talks about the tungsten market, and Malaga's mining operations in Peru.
Tungsten Market Factors
The market for tungsten has been exploding over the last year. The majority of the increased demand for the metal in the developed countries comes from traditional carbide tools used in drill bits and other heavy duty equipment.
"Several factors are supporting demand. 45 percent of tungsten used in China is for carbide tools and equipment, compared to 70 percent in developed countries. China is looking at increasing tungsten use in order produce better quality tools and equipment. Obviously, oil prices drive drilling and tungsten is used in drill bits," stated Monet.
Tungsten's use industrial equipment and increased exploration by oil and mining companies due to increased commodity prices accounts for a large part of the demand. While new markets for the metal are adding significant tonnage.
"There are new applications for tungsten such as cellular phones, and LCD screens that also support demand growth. With tungsten's unique properties there are no real substitutes," said Monet.
With the current high prices of tungsten consumers of tungsten are not concerned with finding substitutes. Instead, consumers are simply trying to find steady supply of the metal. "When we attended the ITIA International Tungsten Conference we asked participants at what price would be level for substitute products? The answer was, we are not concerned with the price, we are more concerned with where we will get tungsten from," stated Monet.
Supply deficits have been exacerbated by Chinese trade policy, through tight export controls. "There is no reason whatsoever for China to start exporting tungsten," stated Monet, adding, "If a user wants to use China's tungsten, they must have a facility in China and use it to build value-added product." While the export quota for tungsten was raised by 7,000 tonnes for the year, it has brought little relief to end users.
Tungsten Mining Operations
In 2010, Malaga produced 72,000 Mtu's of tungsten, this year they expect to produce 80,000 Mtu's on their 'Pasto Bueno' tungsten mine in Northern Peru. The company is looking to expand operation to meet demand. "Currently the plant has a 500 tonnes per day capacity. However, the mine produces 400 tonnes per day. This is why this year we have invested $4 million into the mine in order to increase production to 500 tonnes per day. At that rate we can produce more than 100,000 Mtu's per year," stated Monet. The company has also started a $1.5 million exploration program to further define the mines capacity and life.
The company has on off-take agreement with Global Tungsten and Powders Corp., formerly Osram Sylvania's Tungsten and Powders division, is based in Towanda, Pennsylvania. "We sell to them all that we produce. To show how tight the tungsten market is, we produce a container per week, and they would be willing to take one container per day," stated Monet.
Outside of China there are only two publicly traded company's currently producing tungsten, Malaga Inc. and North American Tungsten (TSXV:NTC).
North American Tungsten produces on their 'Cantung Mine,' in the Northwestern Territories, Canada. The company resumed production on the mine in Oct. 2010, and with new equipment has produced 45,000 Mtu's from April 1 to May 22. The company believes that their production rate going forward will be approximately 25,000 mtu per month.
Malaga is a low cost producer of tungsten. "In 2010, our cost $127," stated Monet. With the current price of tungsten APT around $485, the company's margins are quite healthy. In comparison, North American Tungsten's stated production costs are $149 per tonne, making both companies low cost producers of the tungsten.
Both companies are benefiting from the dramatic price increases realized in the tungsten market. As demand continues to grow, and export of the metal from China remains tight, the upside pressure on the price should continue.
Future tungsten producers
There are several other companies working on their tungsten deposits outside of China, and hoping to come online in the coming years.
Playfair Mining Ltd. (TSXV:PLY) has several tungsten properties in Canada. The company's tungsten properties contain more than an estimated 5.5 million MTUs of WO3, in both combined 43-101 compliant and non-compliant resource categories.
Wolf Minerals (ASX:WLF) owns the Hemerdon Ball Project in the UK, which is one of the largest tungsten and tin resources in the western world. The company is developing this project towards becoming a world class tungsten and tin producer.
Woulfe Mining (TSXV:WOF) owns the Sangdong tungsten project in South Korea. The Sangdong mine is historically the world's largest tungsten producing mines. Woulfe Mining is working towards restarting production at the Sangdong mine in 2012.