Mar. 16, 2022 01:55PM PST
Tantalum Investing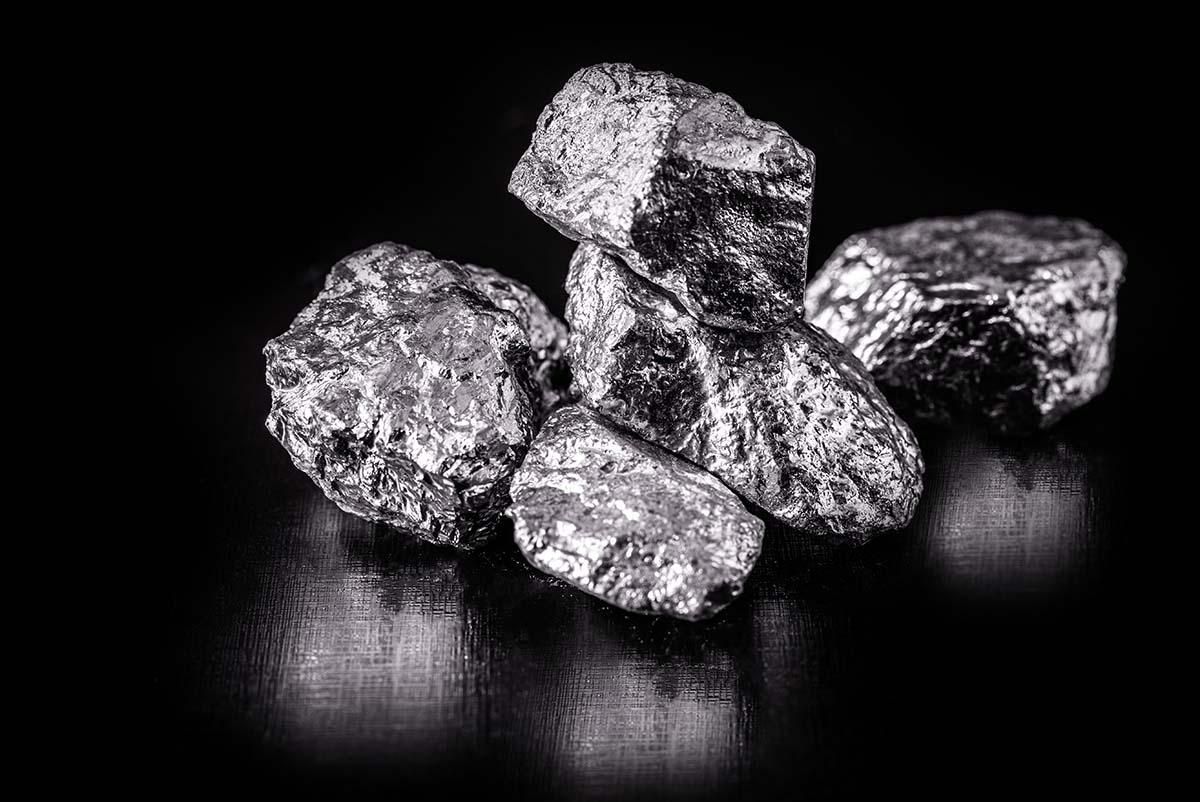 The DRC and Brazil account for most of the world's tantalum production. Find out which other three countries produced significant amounts of the critical metal in 2021.
Tantalum is an important component in many modern technologies — the critical metal is used in capacitors for everything from computers to mobile phones.
But despite its importance in the world today, tantalum mining takes place in very few countries. What's more, much of the world's tantalum is mined in areas known for issues related to conflict minerals, such as the Democratic Republic of Congo (DRC) and Rwanda. Together they account for nearly half of global production.
Brazil, Nigeria and China were the other top countries for tantalum mining in 2021. Read on to learn more about the world's largest producers of the metal based on the US Geological Survey's most recent report on tantalum.
---
1. Democratic Republic of Congo
Mine production: 700 MT
The DRC, the world's biggest tantalum producer, has increased its tantalum-mining activities in recent years. In total, it put out 700 metric tonnes (MT) of the metal in 2021, producing one-third of the world's mined supply.
As mentioned, the DRC has a reputation for corrupt mining practises. With that in mind, various organizations have taken steps to discourage companies from purchasing tantalum produced unethically in the country. For instance, the Dodd-Frank Wall Street Reform and Consumer Protection Act was designed in part to stop the flow of conflict minerals from countries like the DRC. However, companies have faced challenges in ensuring their supply chains are clear, and their efforts have not always been effective.
2. Brazil
Mine production: 470 MT
Brazil is the second largest tantalum-producing country, and one of only two on the list outside of Africa. Overall, Brazil is home to 40,000 MT of tantalum reserves.
The country's largest tantalum mine is the MIBRA project, owned by Advanced Metallurgical Group (AMS:AMG). In light of issues facing tantalum from Rwandan and Congolese suppliers, Brazil could become a major source of tantalum for end-use companies around the world in the coming years.
3. Rwanda
Mine production: 270 MT
Rwanda is the world's third biggest tantalum producer, but as mentioned it is associated with conflict minerals issues. It is an open secret that much of Rwanda's purported mineral production is smuggled from countries like the DRC, where conflict minerals are a problem. For that reason, it is difficult to know how much tantalum is actually produced by Rwandan mines. Intel (NASDAQ:INTC) is one company aiming to make the Rwandan tantalum mining industry more transparent as it uses the metal in manufacturing.
In 2018, it was reported that a Macedonian company, Power Resource Group, had made a $12 million investment in land towards the construction of a tantalum refinery in Rwanda. In 2021, Rwanda was the second largest source of tantalum ore and concentrate imports to the US.
4. Nigeria
Mine production: 260 MT
Nigeria came in as the fourth largest tantalum mining country in 2021. The nation is believed to have large tantalum reserves, although the exact figure remains unknown. Much of its tantalum is found in tantalite ore in the Nigerian states of Nasarawa, Kogi, Osun, Ekiti, Kwara and Cross River.
5. China
Mine production: 76 MT
China is another large tantalum producer, but its production has decreased in recent years. Last year, it was the biggest supplier of tantalum metal and powder to US companies, representing 39 percent of US tantalum imports.
What is the future of tantalum mining?
While Australia did not make the top tantalum-mining countries list for 2021, the Oceanic country hosts the world's largest tantalum reserves with a total of 94,000 MT (39,000 MT JORC compliant). Tantalum exists in the country alongside lithium deposits, such as in the Bald Hill mine, the Kathleen Valley lithium-tantalum project and of course Talison Lithium's Greenbushes mine in Western Australia.
Don't forget to follow us @INN_Resource for real-time news updates!

Securities Disclosure: I, Melissa Pistilli, hold no direct investment interest in any company mentioned in this article.
Investing News Network websites or approved third-party tools use cookies. Please refer to the  cookie policy for collected data, privacy and GDPR compliance. By continuing to browse the site, you agree to our use of cookies.