TMR Report Ranks Top 5 Rare Earth Mines Outside of China
Canadian companies make a strong showing in Gareth Hatch's new REE report – "Critical Rare Earths".
By Robert Sullivan – Exclusive to Rare Earth Investing News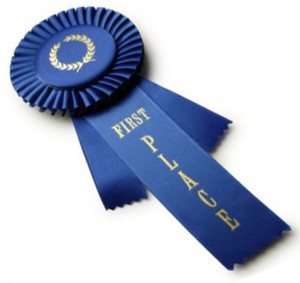 Last week, Technology Metals Research released a report – "Critical Rare Earths" authored by Gareth Hatch, one of the Founding Principals – outlining a list* of rare earth element companies with advanced projects outside of China. The report details some of the largest rare earth projects underway, ranking five advanced projects as potential sources for supply of critical rare earth oxides (CREOs) outside of China.
TMR's top five mines, both in production and under exploration, are ranked for relative in-situ quantity of individual CREOs, as a means of comparing the respective reserves of rare earth mines. The critical rare earth oxides are in TMR's report are dysprosium, yttrium, terbium, europium and neodymium and ranked according to the greatest risk to their supply.
Top 5 Projects for Relative In-situ CREOs
1. Mount Weld – Australia
The Mount Weld mine in Western Australia, owned by Lynas Corporation Ltd. (ASX:LYC), is widely regarded as the biggest challenger to Chinese dominance of the rare earths industry, and as the only member of the top 5 that has started production, is not surprisingly Hatch's pick as the top mine outside of China. Mount Weld was officially opened on August 4, and the mine is expected to produce 11,000 tonnes of rare earth oxide per year once it reaches full production next year. Their phase 2 expansion will double production to 22,000 tonnes by 2013, and Lynas eventually aims to produce 33,000 tonnes annually for a 20 year span once the projected has been fully developed.
Lynas is also currently constructing a processing facility in Malaysia, which is expected to be completed by the end of the year, though the company must fulfil a set of 11 recommendations laid out in an IAEA report on the facility in order to be granted a full operating license.
2. Steenkampskraal – South Africa
The Steenkampskraal mine, located in Western South Africa, had been abandoned until 2009, when an agreement was signed between Saskatchewan-based Great Western Minerals Group Ltd. (TSXV:GWG) and Rare Earth Extraction Co. Ltd. (Rareco) to re-commission the mine, which has turned up high occurrences of cerium. Originally, the deal consisted of a supply agreement between Great Western and Rareco that would grant Great Western exclusive access to acquire 100 percent of the rare earths mined at Steenkampskraal. In March, however, Great Western moved to acquire 92.6 percent stake in Rareco, and Great Western President and CEO James Engdahl has stated that the company would be taking the required steps to acquire full ownership of Rareco in the near future.
3. (tie) Bokan Mountain – United States
The Bokan Mountain development in the Alaska panhandle is a former uranium mine now owned by Nova Scotia-based Ucore Rare Metals Inc. (TSXV:UCU). Ucore's Dotson Ridge rare earths project at Bokan has reserves of rare earth ore estimated at upwards of 60 million tonnes, and the project is of particular interest primarily because of the high occurrence of dysprosium that has turned up in exploratory drilling at the site, an element critical to the defense and tech industries in the US. An $8 million field program kicked-off in July for further exploration and development, and President and CEO James McKenzie has indicated that UCore is targeting production within 48 months.
3. (tie) Strange Lake – Canada
The Strange Lake REE deposit, located in North-Eastern Quebec near the border with Labrador is currently being explored by Canadian firms Quest Rare Minerals Ltd. (TSXV:QRM). Exploration has indicated reserves of just over 50 million tonnes of rare earth ore in the formation, including occurrences of yttrium, niobium and hafnium.
5. Norra Karr – Sweden
The Norra Karr project in Sweden is owned by Tasman Metals Ltd. (TSXV:TSM), a Vancouver-based company. Tasman, who also have ongoing projects in Finland and Norway, have estimated the reserves of rare earth ore at Norra Karr at nearly 60 million tonnes, a formation which like Strange Lake, has also turned up yttrium, niobium, and hafnium.
TMR Advanced Rare Earth Projects (listed by company)
Alkane Resources Ltd (ASX:ALK), Dubbo in Australia;
Arafura Resources Ltd (ASX:ARU), Nolans Bore in Australia;
Avalon Rare Metals Inc. (TSX:AVL), Nechalcho in Canada;
Commerce Resources Corp (TSXV:CCE), Eldor in Canada;
Frontier Rare Earth (TSX:FRO) & Korea Resources Corp, Zandkopsdrift in South Africa;
Great Western Minerals (TSXV:GWG), Steenkampskraal in South Africa and Hoidas Lake in Canada;
Greenland Minerals and Energy (ASX:GGG), Kvanefjeld in Greenland;
Hudson Resources Inc (TSXV:HUD), Sarfartoq in Greenland;
Lynas Corporation Ltd. (ASX:LYC), Mount Weld in Australia and Kangankunde in Malawi;
Matamec Explorations Inc (TSXV:MAT), Zeus in Canada;
Molycorp (NYSE:MCP) Mountain Pass in the USA;
Navigator Resources Limited (ASX:NAV) & Kimberly Rare Earths Limited (ASX:KRE), Cummins Range in Australia;
Pele Mountain Resources Inc. (TSXV:GEM) Eco Ridge in Canada;
Quest Rare Minerals Ltd. (TSXV:QRM), Strange Lake in Canada;
Rare Element Resources Ltd. (TSX:RES) Bear Lodge in the USA;
Stans Energy Corp. (TSXV:HRE) Kutessay II in Kyrgyzstan;
Tasman Metals Ltd. (TSX:TSM) Norra Karr in Sweden and
Ucore Rare Metals Inc. (TSXV:UCU) Bokan in the USA.
The criteria used in determining the companies on the advanced rare earth project list are relative in-situ quantity of specific rare earth oxides as a fraction of overall mineral resource and the relative physical distribution of the specific rare earth oxide as a fraction of total rare earth oxide.
*It is important to note that TMR has not taken into account cost production, total size of mineral resource, processing recovery rates in its analysis of advanced rare earth projects. Furthermore, TMR has also overlooked other factors like infrastructure, logistics, environmental impact, waste disposal, etc when compiling this list.
Disclosure: I, Robert Sullivan, hold no direct investment interest in any company mentioned in this article.