Could Lynas Take Over Molycorp?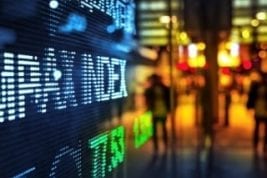 According to Bloomberg, Lynas is "interested to understand" what a combination with Molycorp could look like.
Since Molycorp (OTCMKTS:MCPIQ) declared bankruptcy and decided to shutter its Mountain Pass operations, the miner has started to attract potential buyers. Formal rival Lynas (ASX:LYC) is one of them.
According to Bloomberg, Lynas,"is 'interested to understand' the cost savings that could be available from a combination with Molycorp." Molycorp said in October that it was in the process of signing confidentiality agreements with 17 potential buyers.
For his part, Rob Brierley, a Perth-based analyst at Patersons Securities, told Bloomberg that such a combination would make sense. "Molycorp is the only non-Chinese supplier of any substance, other than Lynas, so it's in their best interests to stay in the field," he said. "It'd be crazy for them to say they wouldn't look at it."

Molycorp
filed for bankruptcy protection
amid falling rare earths prices back in June. While it initially insisted that its Mountain Pass facilities would continue to operate as normal, in August Molycorp
announced
that Mountain Pass would be put on care and maintenance.
Back in July,
The Wall Street Journal
said that affiliates of Oaktree Capital Group, from which Molycorp accepted financing, had originally demanded the mine be shut. However, Oaktree subsequently scaled back that requirement to request a "limited operations plan."
Over the summer, some suggested that Lynas wasn't looking good in the wake of Molycorp's collapse. The
Australian Financial Review
noted that Lynas had US$205 million worth of payments for a secured debt facility due in 2016, in addition to US$225 million worth of unsecured convertible bonds repayable July 2016.
However, things haven't actually been going too badly for Lynas in 2015. The company managed to
renegotiate a supply contract
for key chemical reagents for its Lynas Advanced Materials Plant in Malaysia, significantly reducing take-or-pay volumes. It also announced a
new long-term debt structure
in August — a change that CEO Amanda Lacaze said will strengthen the company's financial position while extending its debt maturity profile.
Perhaps more importantly, Lynas has managed to stay cashflow positive despite lower rare earths prices.
The company's stock is still a long way from where it was in 2011, when rare earths prices were at record highs, but it is still up 68 percent in the past month, at AU$0.059. Overall, its share price is down 18 percent since the start of the year.
Certainly, it will be interesting to see whether the Australian rare earths miner makes a bid for Molycorp.
Securities Disclosure: I, Teresa Matich, hold no direct investment interest in any company mentioned in this article.