Lynas Project Delayed Once Again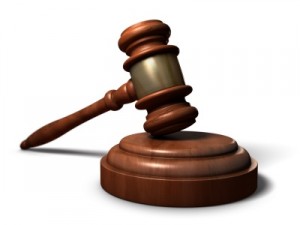 A Malaysian court has once again delayed a decision on a petition from environmental activists and local residents that calls for the revocation of the operating license of Australia-based Lynas Corporation's (ASX:LYC) planned rare earths refinery.
The move comes on the back of last month's confirmation that the Malaysian facility had won a temporary operating license (TOL) from the country's Atomic Energy Licensing Board (AELB). However, the decision is yet another act in a drawn-out saga that began over a year ago and has forced the firm to postpone the start of smelting at the plant.
While the government gave Lynas a green light to build in an industrial park near Kuantan as far back as 2007, the firm has come up against constant legal battles related to the facility. Public concerns were voiced after an earlier rare earth element (REE) refinery near the northern city of Ipoh was shut down in 1992 after local residents complained about health problems and birth defects that they believed were caused by radioactivity in the slag heaps.
Lynas has staked everything on the success of its Malaysian venture, and despite the repeated delays is unlikely to give up now. At the same time, the company also needs to begin REE processing and start generating revenue if it is to attract investor attention moving forward.
Intergovernmental agreement
Indian news reports state that when he travels to Tokyo next month, Prime Minister Manmohan Singh is expected to sign an intergovernmental agreement with Japan that is aimed at the joint development of rare earth metals in India. Singh described the relationship as "transformational."
News of the agreement came shortly after reports that India has set itself the target of having a monazite processing plant with a capacity of 10,000 tonnes up and running by December of this year. Meanwhile, Indian Rare Earths, a government-owned firm, has been awarded the rights to mine REEs in Odisha after a survey by the Atomic Minerals Directorate for Exploration and Research revealed that it contains deposits of REEs.
Ucore partners with Department of Defense
Ucore Rare Metals (TSXV:UCU) announced that the US Department of Defense (DOD) has signed a contract to conduct a mineralogical and metallurgical study on Ucore's Bokan Mountain heavy rare earth element (HREE) property in Southeast Alaska.
According to the company, the program will be managed by the DOD and will focus on the possibility of developing Bokan Mountain, America's largest NI 43-101 compliant HREE resource, to meet the DOD's requirements for an ongoing supply of critical HREEs. Under the agreement, Ucore will provide the DOD with "the most up-to-date data on the Bokan project's mineralogy and proprietary bench and pilot scale Solid Phase Extraction … nanotechnology research."
Bokan Mountain is thought to be the richest US-based source of dysprosium, terbium and yttrium, which are critical elements for several advanced weapons systems, including stealth helicopters and precision-guided weapons.
"The United States does not yet have the capability to produce three of the heavy rare earths that occur naturally and in abundance in Bokan Mountain," said Jim McKenzie, president and CEO of Ucore. "The Department of Defense's investment in the Bokan deposit and Ucore's proprietary SPE technology represents a significant step toward recapturing the rare earths technological lead surrendered to China decades ago."
In August, Rare Earth Investing News spoke exclusively with McKenzie about the company's projects and future plans.
Market round-up
A number of players are choosing to remain cautious on market direction in the final quarter and have said it is unlikely that prices will rise for the reminder of the year, Metal-Pages reported.
Sources noted that the praseodymium/neodymium market has been sluggish, with sporadic business and falling prices.
"We do not expect the market to improve in the fourth quarter because little improvement has been seen in downstream demand. The gloomy world economy is expected to continue to affect market demand in the near future," an official at a Chinese company said.
The official confirmed that some larger suppliers are currently offering $49,288/tonne for 99 percent praseodymium/neodymium oxide, although there have been instances where buyers were able to get the material at $47,698/tonne.
A source at a China-based neodymium producer confirmed that its neodymium magnet sales have fallen due to softening demand.
"It is unlikely the market will improve in the coming few months, but the earlier part of the second quarter of 2013 is expected to be better," an executive at the company said.
Company news
Stans Energy (TSXV:HRE,OTCQX:HREEF) has resumed drilling at its Kutessay-II HREE mine.
According to a press release, a 10-hole diamond drill program was originally planned for the 2012 exploration season, but preliminary results from the first nine holes, completed before the company's license was suspended in September, intersected new mineralization contained within the pit outline. The company added that holes 10 and 11 are currently underway and both are scheduled to test a depth of 250 meters. Completed assays of all 11 holes are expected to be released in November.
Search Minerals (TSXV:SMY) announced that it has begun a $250,000 Phase I drill program at its Pesky Hill prospect.
The three main objectives of the program are identifying a high-grade dysprosium resource, testing the earlier prospecting and surface sampling and demonstrating the potential of the Port Hope Simpson REE District for multiple deposits.
US Rare Earths (OTCBB:UREE) announced the results of a review of its Diamond Creek deposit. The review is based on historical studies supplemented by recent field work, all of the retrieved data will shape the company's planned drill program.
The review confirms a total potential resource of 68,495 tons of rare earth oxide (REO) at Diamond Creek. The study estimates that the Diamond Creek deposit contains over 4,700 metric tons (mt) of yttrium and over 1,300 mt of dysprosium. The overall REO content averages 25 percent neodymium.
In addition to its REE findings, the US Geological Survey (USGS) reported gold content at Diamond Creek of 0.583, 2.40 and 11.931 grams/metric ton from samples cut across one of the larger veins.
Securities Disclosure: I, Adam Currie, hold no direct investment interest in any company mentioned in this article.