China has once again changed its policy on rare earths, this time by creating a rare earth fund aimed at curbing illegal mining and exploration and helping rare earth companies upgrade their equipment to become more environmentally friendly. But will the new fund have any effect on the market?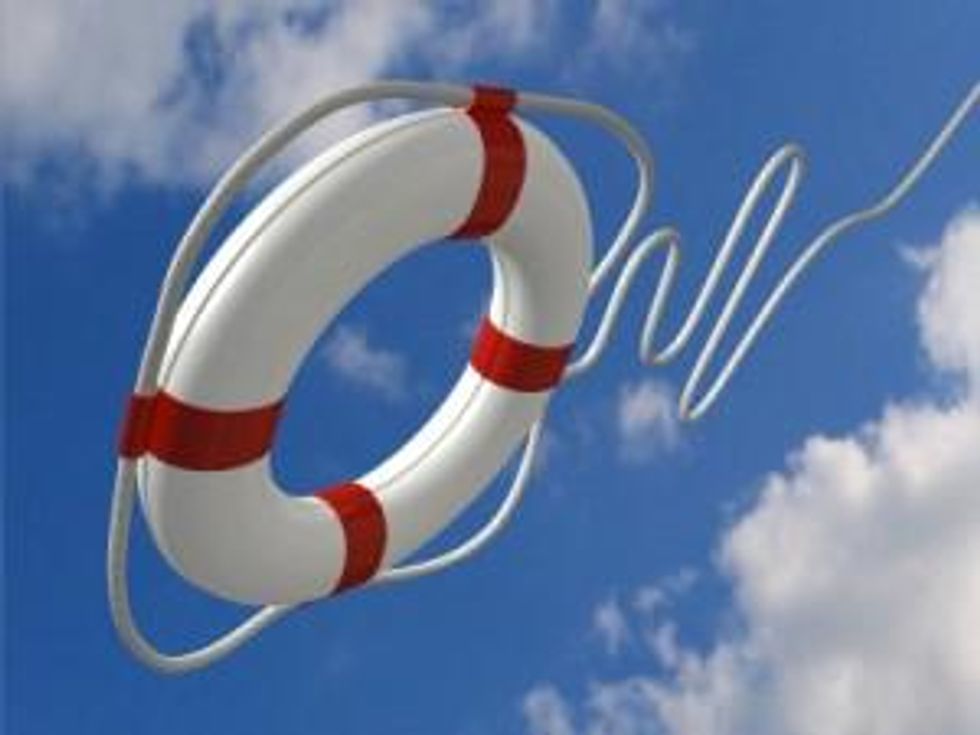 China has once again shifted its rare earth policy amid fears that its hard line on producers is threatening its market dominance.

Rare earth investors were blindsided by news that the Asian powerhouse has set up a special fund aimed at developing and upgrading its rare earth sector and supporting producers that have been hit by weak prices.
The move is significant as China is still struggling to come to terms with a decrease in demand and plummeting prices. Those following the market need only look back to March of this year to realize just how markedly different today's investment landscape is.
Earlier this year, China announced that it was willing to almost double its export quota as lower prices continued to stimulate demand; however, last week's announcement by China's Ministry of Commerce paints an entirely different picture and has caused many to speculate on whether the country's dominance of the sector is sustainable.
What will the fund be used for?
The fund will be used to help local Chinese governments crack down on illegal exploration and mining and to assist rare earth companies in upgrading equipment to become more environmentally friendly. It will also be used to research and develop high-tech applications.
Rare earth miners are set to receive a subsidy of 1,000 yuan (US$160) for every tonne of rare earth oxides that they produce, while smelters are set to receive 1,500 yuan (US$240) per tonne.
Financial support to authorized high-tech application projects will be up to 20 percent of their annual investment and the total amount will not exceed 50 million yuan (US$8 million) for a single project, the Chinese government said.
Desperate times, desperate measures
The announcement came not long after Inner Mongolia Baotou Steel Rare-Earth (SSE:600111), one of China's leading rare earth producers, halted production at some of its smelting and separation operations in an effort to stabilize slumping prices. Highlighting the extent to which the company is suffering, it noted that its third-quarter profits plunged by 90 percent compared to the same period last year.
The original halt was supposed to have concluded at the end of November; however, reports suggest that the company has now implemented a partially halted production model for a second month, and has raised purchasing prices by 10 to 13 percent in an attempt to recoup some of its losses.
As opposed to earlier in the year, falling prices have failed to stimulate global demand for rare earth elements (REEs). The China Customs Statistics Information Center confirmed that exports of rare earth metals in China between January and October were recorded at 44,974 tons, a decrease of 8.2 percent year on year, according to a China Daily USA article. The value of exports over the same period declined 64 percent to $755 million, with exports in the first nine months not even reaching a third of the quota for this year, the lowest level recorded in a decade.
Lack of long-term vision
News of a fund aimed at jumpstarting the sector has surprised many and has highlighted the ongoing trend of the Chinese government taking "knee-jerk" reactionary measures towards the industry. In August, China's government eased restrictions on REE exports for the first time since 2005 and a month earlier announced that it had begun stockpiling product for strategic reserves — a move that once again raised concerns over Beijing's control of the market.
As forecast, these measures failed to have any profound effect on the market; over the past two years, China has not even come close to exporting as much as it has permitted.
At the time, Mark Smith, CEO of Molycorp (NYSE:MCP), a US company attempting to ramp up production at its Mountain Pass, California mine, told The Wall Street Journal, "[t]he export quotas are not all that meaningful anymore," — his comments have now been proven justified.
Will fund have effect on the market?
Investors will be once again be watching closely to see how the latest government move might affect global REE markets. There is no shortage of market bears who doubt whether the fund will be enough to see companies through this period of uneven supply and demand fundamentals, especially as international firms such as Molycorp and Australia's Lynas Corporation (ASX:LYC) gain momentum in their efforts to ramp up production.
While the move is likely to result in a short-term boost for producers, many industry experts believe more is needed to safeguard the future of the Chinese domestic REE sector.
Li Zhuxing, chief of industry management at Longnan Wanbao Rare Earths, recently commented in a report from China's Ministry of Commerce that in order to properly support the sector, the Chinese government needs to implement measures aimed at stimulating domestic downstream application industries. In the same report, Gong Bin, president of Ganzhou Qiandong Rare Earth Group, said that he hopes the government will intensify its crackdown on illegal mining and smuggling, issues he feels have exacerbated an "already troubling situation."
Whatever the result, investors will once again be watching China closely and eagerly anticipating what its next solution for the fragile REE sector might be.
Securities Disclosure: I, Adam Currie, hold no direct investment interest in any company mentioned in this article.
Investing News Network websites or approved third-party tools use cookies. Please refer to the  cookie policy for collected data, privacy and GDPR compliance. By continuing to browse the site, you agree to our use of cookies.